A Police woman and a man who were filmed together.
The video portray the moment she was beaten by a man who onlookers suggest is a soldier. The woman , who people there were trying to calm refused to be calmed until the man alleged to be a soldier flogged her.
An internet user who shared the video online tweeted; "Human right wouldn't come out for this this woman but it is other way they will call @PoliceNG to dismiss the officer".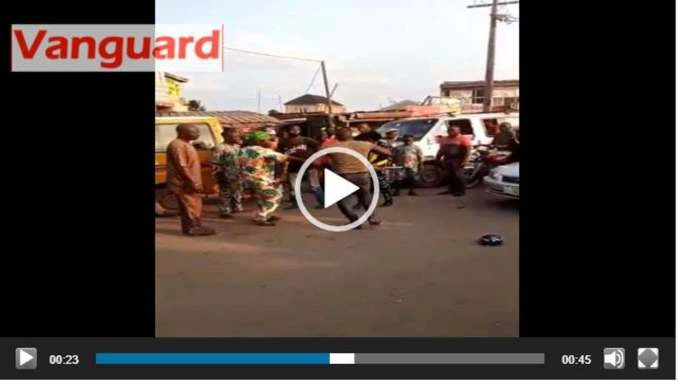 https://www.vanguardngr.com/2020/08/video-retired-soldier-beats-up-policewoman-on-traffic-duty-in-lagos/
The man was persuaded to calm down by onlookers .  From correspondence report the incident happened at Ilemba Hausa, Lagos.
In spite of words of caution such as "soldier nah woman ooo" the man was out of control.