Federal Government's determination to decongest Lagos ports by moving commercial activities to other parts of Nigeria, receives a major boost, as the Nigerian Ports Authority has announced the successful berthing of the biggest Container vessel to ever call at any Nigerian port.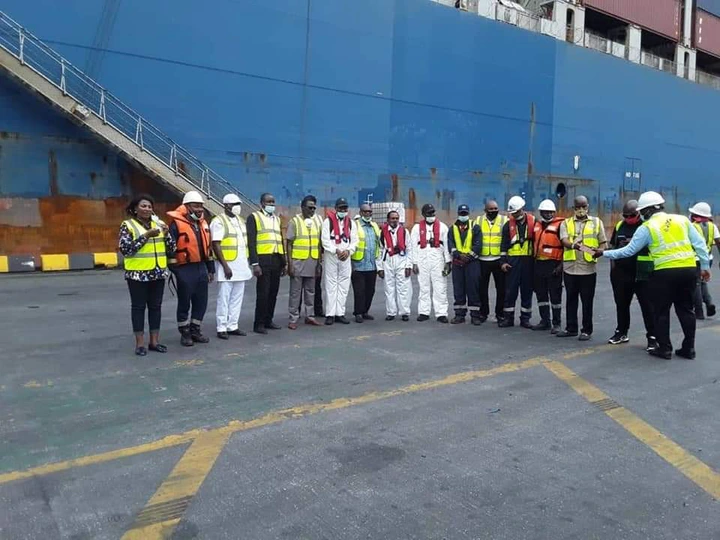 If Onne port can receive the biggest vessel to land on the Nigerian space, then that is good news for the Apapa port because it is a sign of decongestion for Lagos state. All the fuel for the South-South can go to Onne port. Great initiative NPA!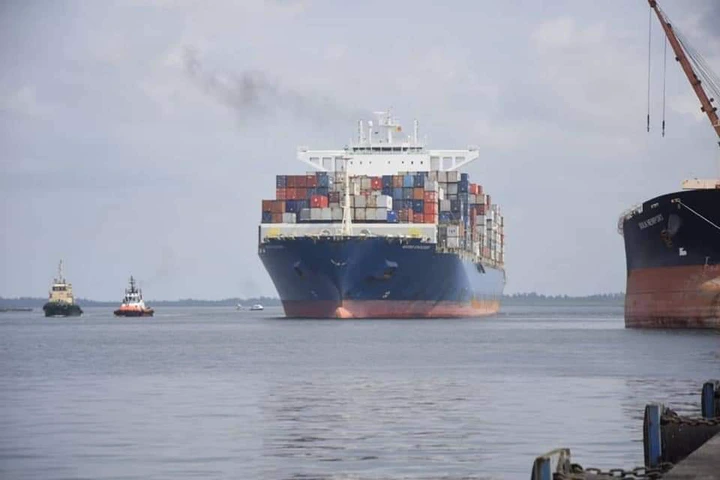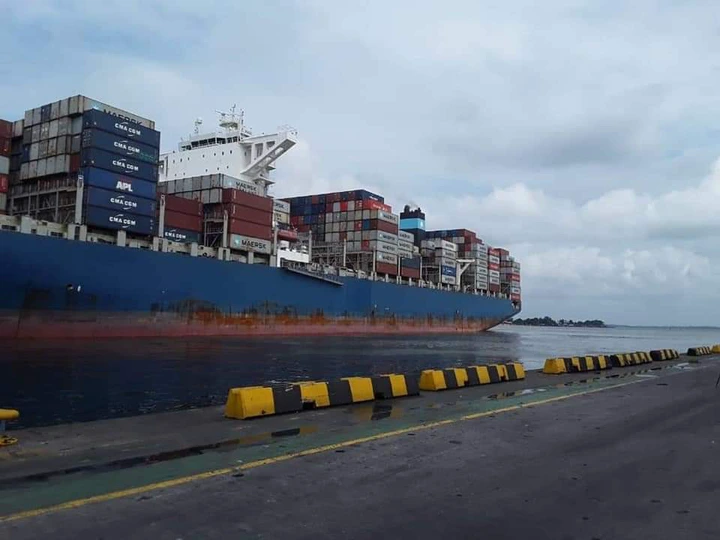 The Maerskline Stardelhorn vessel with Length overall of 300 meters, the width of 48 meters was received at the Federal Ocean Terminal (FOT), Onne in Rivers State at 1620 hours on Saturday, August 15, 2020.
The vessel, which has a capacity of 9,971(TEUs) is a flagship from Singapore.
Onne Port has always been functional, it's just been more expensive to offload and clear goods there as compared to Lagos.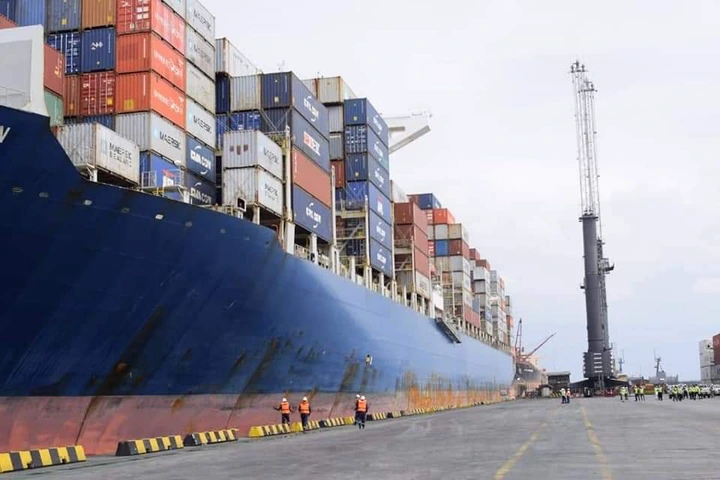 Intel's Nig LTD operates on both Apapa and Onne ports, they have an agreement with FG to recoup the money invested in developing the ports facilities. So they influence the costs of berthing and offloading on both ports.
Now they say that because more vessels come to Apapa they charge cheaper there but people are of the opinion that more vessels would come to Onne if it was as cheap as Apapa.
Some people believe there is an underground agreement to keep the Apapa port busier and thus keep Lagos and the southwest a more successful region business-wise. Anyways Intel's Nig LTD is owned by Atiku. There have been many attempts to alter the contract but it's watertight.
This is good news. Gradually, we can decongest Lagos and improve the ease of doing business in the country. This will also bring development to other regions that have access to the Atlantic Ocean.
Lagos has the smallest landmass of any state in Nigeria, yet it's the most populous state. Getting things to work amidst the congestion that characterizes the place will naturally be a problem. So it's rational for Nigerians to explore new and less congested places.
Together, we will get it right! God bless Nigeria!