Rev. Father Lands A Hot Slap On A Lady After She's Caught Stealing From An Offering Bowl (Video)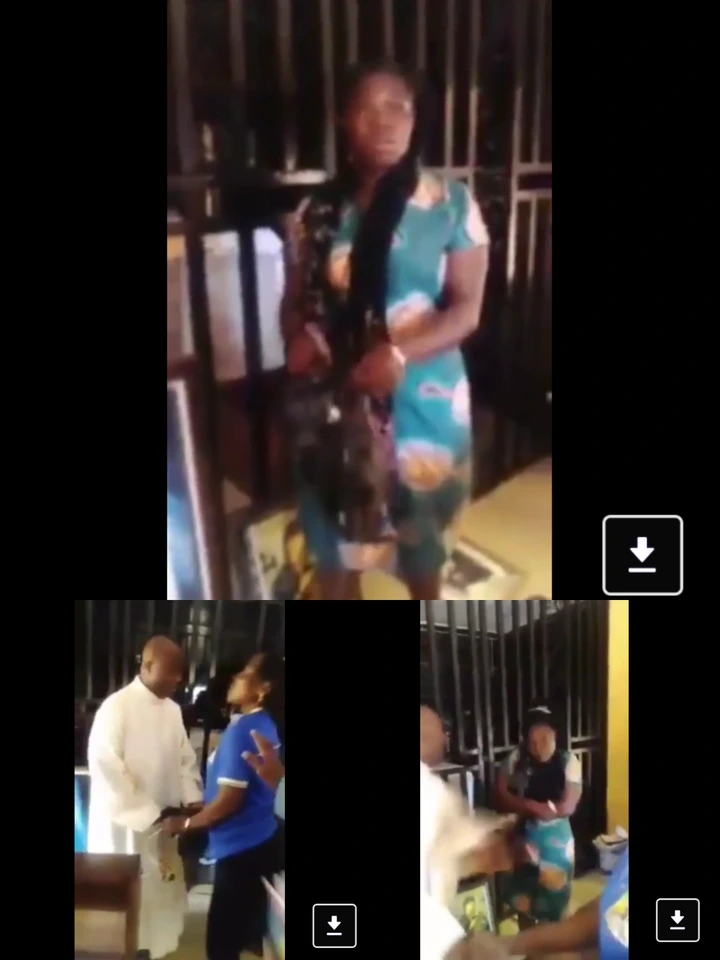 A video being shared and going viral online in which a Reverend Father hit a lady vigorously with a slap after being caught red-handed stealing from an offering bowl right inside a Catholic Church in the Eastern part of the country.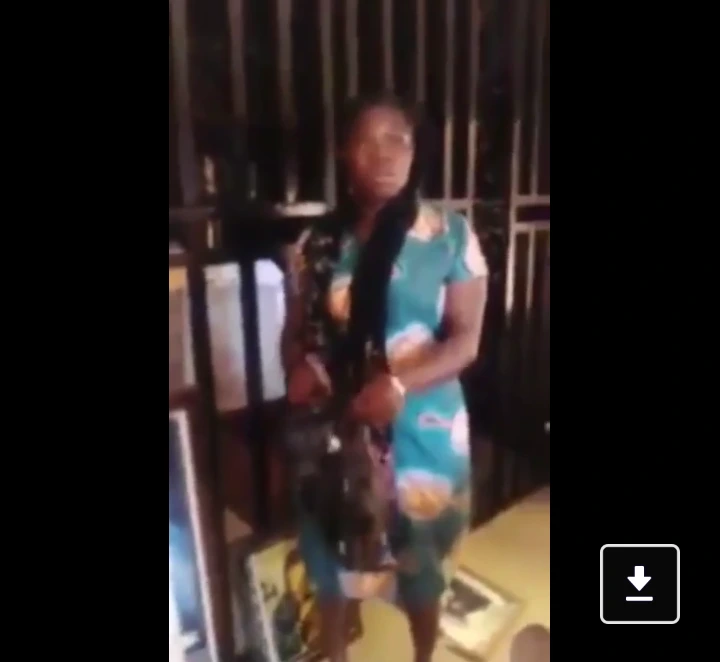 From the footage of the video being shared, a young and beautiful lady full of regret and shame for her action could be seen standing, holding in her hand the money that was allegedly stolen from the offering bowl as she was being questioned by some people in the church of why she indulged in such an act.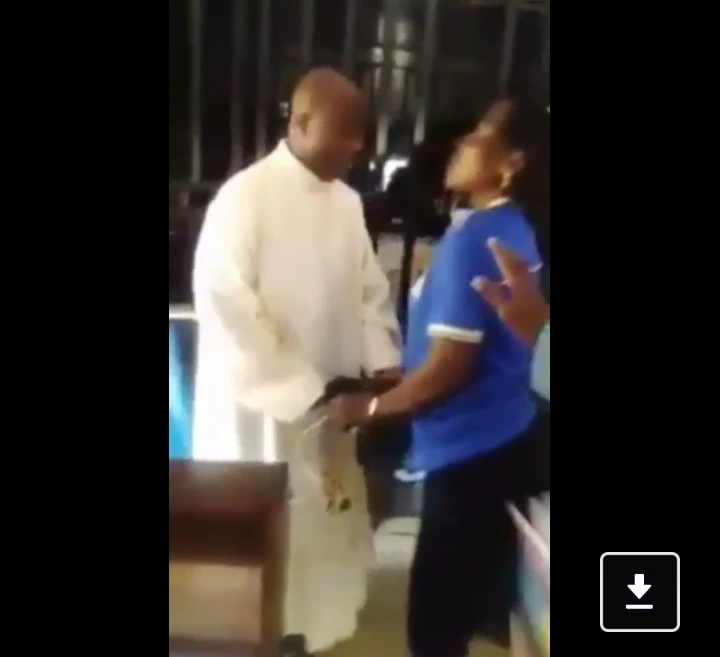 While the remorseful lady was trying to explain herself, the Reverend Father attacked her with a hot slap as members at the scene of the incident in the church, held the Rev. Father's hands and started begging him to be calmed.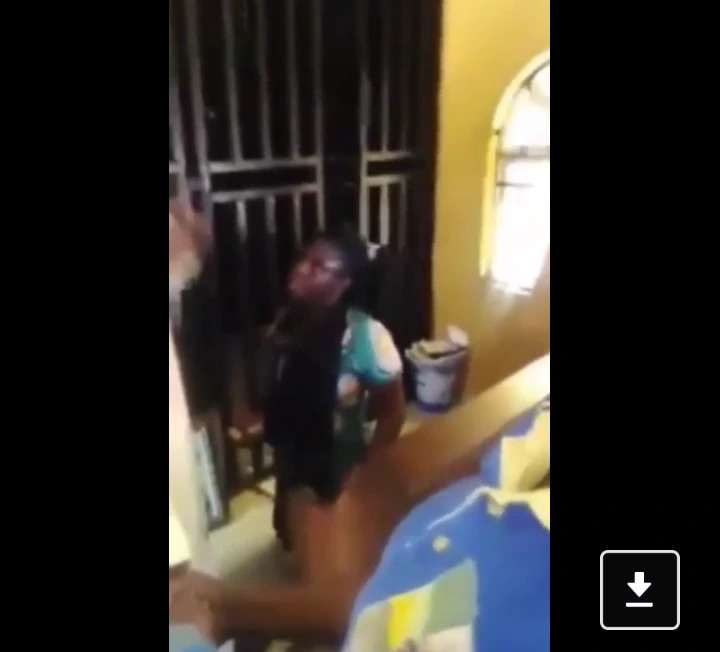 However, one could see in the video of how regretful and shameful the lady felt after being caught stealing money from the offertory in the church.
Nevertheless, there were mixed reactions after the video was shared online, as some people were quick to judge and condemn the approach of the Reverend Father to the situation; Someone was of the opinion that the Rev. Father should be arrested, some suggested were that the Rev. Father should have left the judgment into God's hand while some saw no fault in the Rev. Father's action as his action was only to correct her.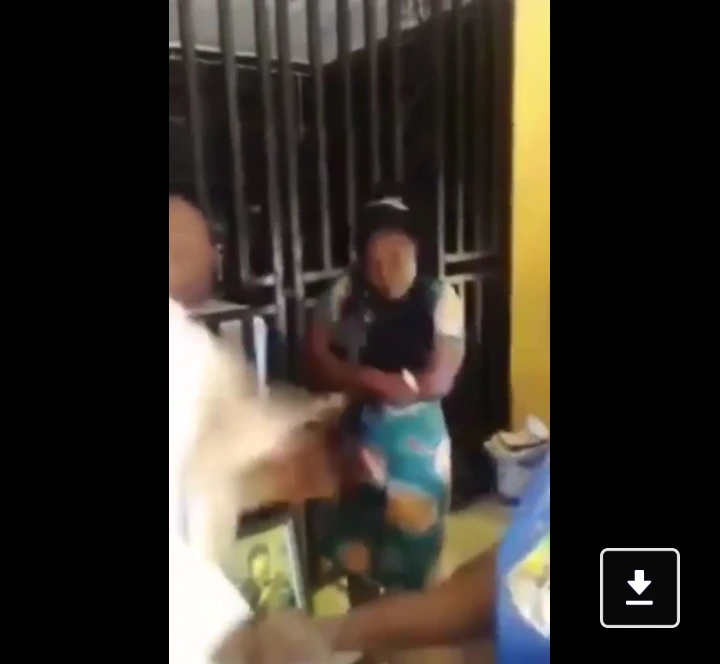 No matter what the case may be, it's imperative that the Rev. Father should have conducted himself in a way and manner that perfectly suits his calling. Really, she was wrong, and she proved that from her remorseful countenance. So, it's wrong for a Reverend Father to have gone haywire over this case, when he should have sat her down and talked to her.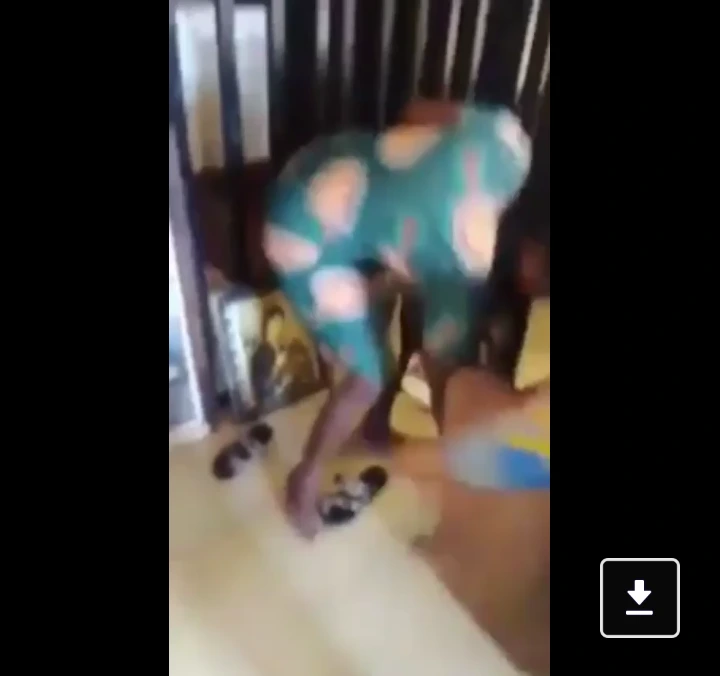 What do you think of Reverend Father's attitude concerning the situation? Did he do the right thing for hitting the girl, or he was wrong to have taken such a decision? Let's know how you feel about the Rev. Father's action at the comment section.
Watch video from the below link: