BBNaija 2020: I was misunderstood, housemates are fake – Kaisha speaks on fight with Nengi.
Evicted Big Brother Naija housemate, Kaisha has cried out that she was misunderstood by the housemates in the reality show.
The Sokoto born also said she felt housemates were fake because they acted like they knew each other from outside the house.
She told Ebuka in an interview that, "I feel like they misunderstood me, it is not like they don't like me but I tried to put myself out there as much as I can but they still misunderstood me."
On why she said all housemates were fake in her first dairy session, Kaisha said, ''I said housemate were fake because we just met and everyone were acting all loving like they knew each other somewhere."
When asked about her fight with Nengi, she expressed shocked over the incident.
She said although she had no issue with Nengi prior to the incident, the fight was unnecessary.
Recall that Nengi during an argument over boiling water on Saturday shoved Kaisha after they had a war of words and nearly went physical.
The argument started when Kaisha said she saw water plugged in but wasn't boiling and decided to fix it properly, however, Nengi who thought she disconnected it, snapped at her.
This led to both housemates hurling insults at each other.
Kaisha told Ebuka, "I don't take things too seriously, sometimes I feel this is so unnecessary and let me move on and I apologize.
"I was really shocked when Nengi told me I was stupid. It came out of nowhere because I do not hate her. It was just unnecessary for me."
BBNaija 2020: Biggie divides housemates into tiny groups for secret task.
Big Brother last night divided Lockdown housemates into four groups.
They were divided ahead of a secret task later in the week, according to the instructions read out by the Head of House.
The housemates took turns in picking cards from black box provided for them and any card each person picked signified the group they belonged to.
Dorothy, Neo, Wathoni and Ozo found themselves in Group 1, while Group 2 has the likes of Vee, Nengi, Laycon and Tolanibaj.
In Group 3 is Prince, Praise Nengi and Brighto and in Group 4, which has only 3 members is Erica, Trickytee and the Head of House, Kiddwaya.
However, Biggie is yet to make public the nature of the secret task.
Recall that Big Brother had given the new head of house, Kiddwaya a new secret task.
In this new task, Biggie's voice will not be heard in the house for few days.
Biggie instructed Kiddwaya to keep this as a secret and not tell housemates about his absence.
He promised Kiddwaya a gift if he makes this secret without explaining to the housemates.
He would henceforth communicate with only Kiddwaya via a telephone call.
This is the first time Big Brother will not be heard in the house for days.
BBNaija 2020: Vee, Neo acting – Kaisha reveals only real relationships.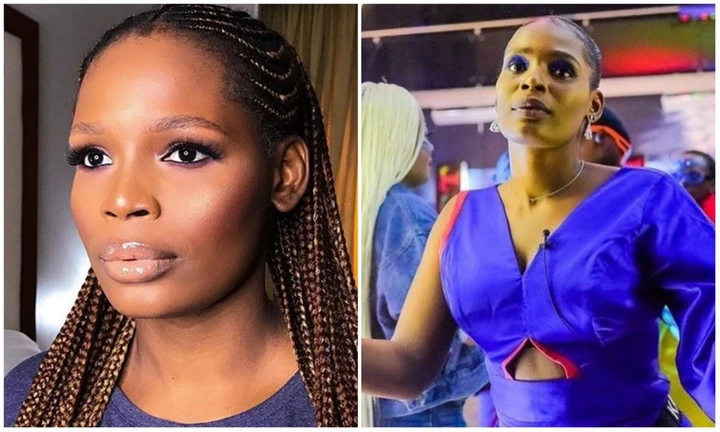 Evicted Big Brother Lockdown housemate, Kaisha Umaru, on Monday said some housemates are faking relationships in the reality show.
Kaisha in an interview with Ebuka on Africa Magic said the only real relationship in the house was between Erica, Laycon and Kiddwaya.
According to her, Ozo likes Nengi but she is not sure of Nengi's feelings.
"The relationships in the house are fake. I feel a connection between Erica, Laycon and Kiddwaya. This is because Laycon really likes Erica but Erica likes Kiddwaya who is a player.
"Ozo also shows that he likes Nengi but I am not sure of Nengi's feelings because she said she has a boyfriend outside."
Kaisha, who admitted that she likes Neo, maintained that he is faking a relationship with Vee.
"I feel Neo and Vee are acting. I am not a hater though," she said.
Recall that Kaisha had on Sunday hinted at a relationship with Neo outside the house.
Kaisha said there could be a relationship with Neo after the reality show.
BBNaija 2020: Kaisha names housemate in line to win N85m grand prize.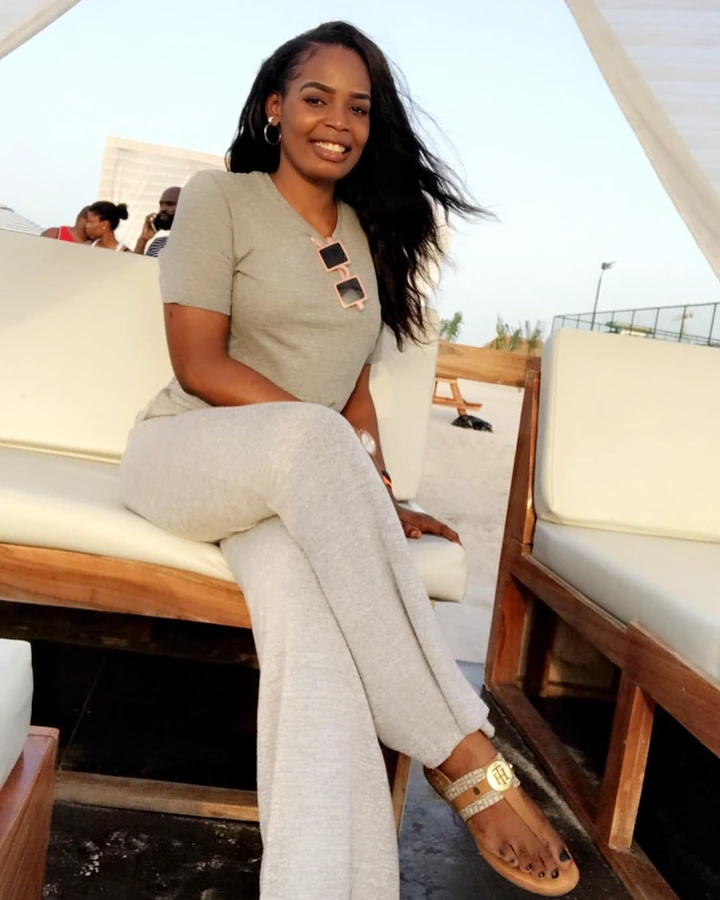 Evicted Big Brother Lockdown housemate, Kaisha Umaru, has named the housemate she wants to win this season's N85 million grand prize.
Speaking to the host of the show, Ebuka Uchendu, on African Magic, Kaisha named Dorathy as possible winner.
Kaisha was evicted on Sunday after the housemates failed to save her from being evicted.
Kaisha said Dorathy would win because she has not changed her character.
She said, "I feel Dorathy would win the money. I like that she has not changed since day one. She has been sarcastic and being herself."