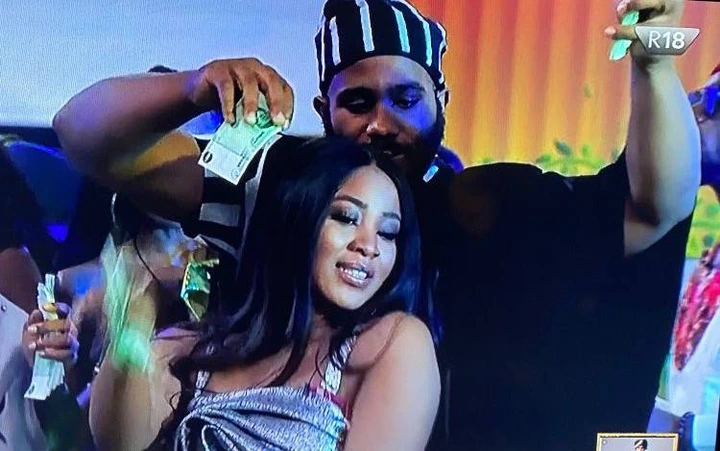 On screen Beef! We love it! That's one of the things that makes the Big Brother Naija show so enjoyable. We love seeing the fights, and the arguments, the beef and the agenda. It all makes for an entertaining watch to be honest. And we cannot seem to get enough of it. 
It is no news that Wathoni doesn't seem to like Erica. They have had a couple of altercations in the house before, more recently an argument that involved the pair's kids. After that fight we all knew that wasn't gonna be the last, I mean it seems like Wathoni cannot seem to bring herself to like Erica, due to one singular reason. Wathoni likes Kidd.
Yes, Wathoni has been added to the long list of housemates that like Kiddwaya, the son of a billionaire. Kiddwaya is actually a very like able person, he is thoughtful and cool, and he has the character to match his physical looks. Or at least that's what he's showing in the house, it could be part of his gameplan too, who knows? Either ways Wathoni likes Kidd, and cannot seem to bring herself to the reality that any thoughts of her and Kidd happening, well, is very unlikely.
The situation is similar to what happened between Erica and Laycon, but a huge difference is Laycon never beefed Kidd for that reason. That show of maturity is what Laycon deserves props for.
In the latest argument between Wathoni and Erica, the argument started when Vee started questioning Erica for taking food into the head of house room. This then lead Wathoni to start asking questions that further led to the argument. This is not the first time housemates would cook and keep the remaining food for themselves, but due to the agenda that Vee and Wathoni have against Erica, they made it a big deal.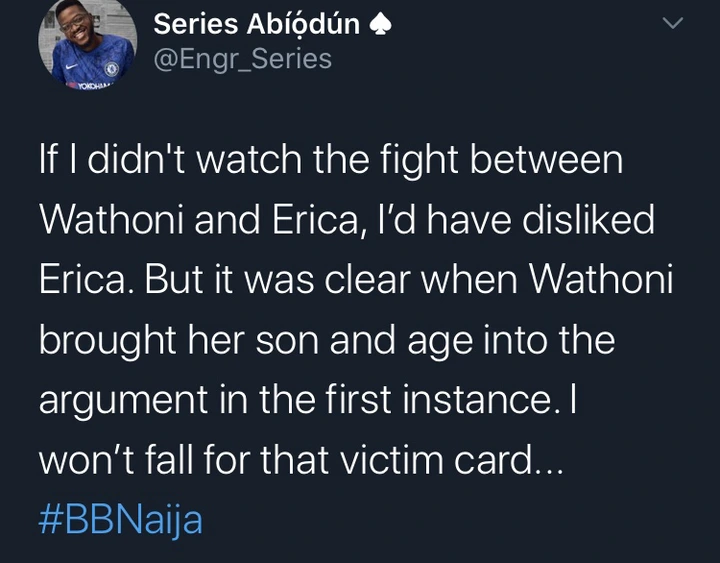 Whether or not Wathoni will get over Kidd or one thing, if she can be mature enough to relate nicely with Erica is another. The latter is advisable in this situation. Let's see how it all pans out in the end.
Please follow for more exciting content. Thanks!