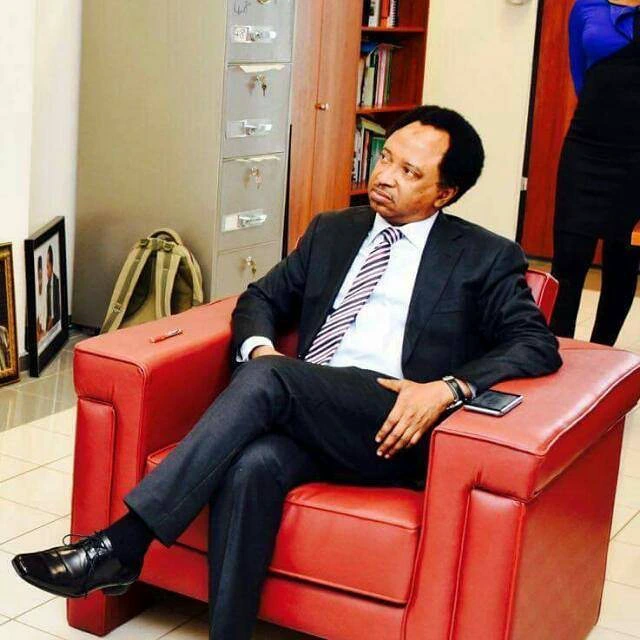 Senator shehu sani has taken to his twitter page to talk about the $1 million put on nigerian traders in ghana in a recent tweet. See retweets ;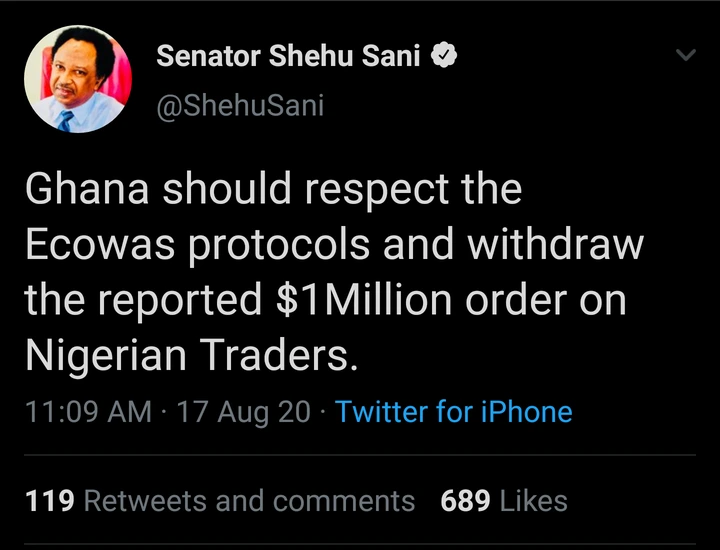 The tweet said "Ghana should respect the Ecowas protocols and withdraw the reported $1Million order on Nigerian Traders" he is advocating that ghana should take decisions base on Ecowas since Ghana is part of Ecowas.
In recent time on saturday, Chukwuemeka Nnaji, the president of Nigerian Traders Union in Ghana disclosed that Ghanaian authorities have started closure of shops owned by Nigerians doing business in the country.
He said that shops belonging to Nigerian traders in Accra (Ghana) were locked up by Ghanaian authorities who demanded cash payment of $1 million dollars from them before the shops would be opened.
Mr Nnaji, told the the government in a telephone interview with the News Agency of Nigeria (NAN), and begged the Federal Government to intervene in the matter at hand.
In 1983, Nigeria retaliated and deported up to 1 million Ghanaian and other African immigrants when Ghana was facing severe drought and economic problems. This further strained relations between the two countries. In April 1988, a joint commission for cooperation was established between Ghana and Nigeria.
Could this be a retaliation on the 1983 Ghana most go issue?