Former governor of Imo state, Ikedi Ohakim, is reportedly at loggerheads with an ex-lover and is currently being threatened by the said lady.
A report by PremiumTimes, Ohakim was in an alleged relationship with one Miss Chinyere Amuchienwa, a Lagos-based lady that deals in luxury items.
The 63-year-old Former governor, who has been married to Mrs. Chioma Ohakim, for 39 years is now involved in a messy fight with his ex-mistress.
Mr. Ohakim was governor from 2007 to 2011. He lost out when he contested again in the 2019 South-East elections.
In a petition dated January 20, which he sent to the Inspector-General of Police, Mohammed Adamu, Ohakim said Miss Chinyere lured him to one BON Hotel, Asokoro where she physically assaulted him on January 18, 2020.
He said the incident could be confirmed from the hotel's CCTV Footage.
The estranged mistress is a 56-year-old divorcee.
Owing to the threats,the Police responded to Ohakim's petition and granted him an interview on June 1. They requested he brings along evidence of the assault.
Ms Chinyere told PREMIUM TIMES, Saturday, that Mr. Ohakim could not provide any supporting evidence to back his claims. She said Mr Ohakim gave her a "fake diamond ring" as an engagement ring.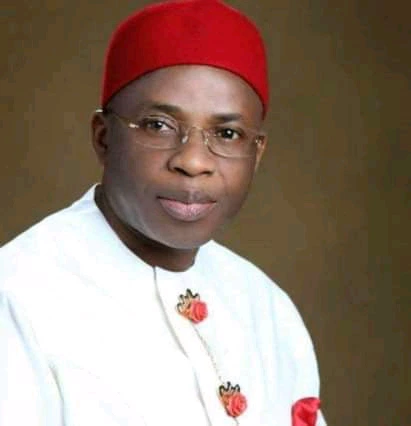 PREMIUM TIMES, Saturday, contacted Ohakim's brother who switched off the phone after the reporter's introduction.
Ms. Amuchienwa, claims the fight is over some money she lent the then Governor and was yet to be paid back.
Both Mr. Ohakim and Ms. Chinyere were interviewed at the Asokoro police station over the incident.