Water babies, you're in for a treat. If you've ever wanted to get married underwater, here's your chance as wedding couples can now say 'I do' in an aquatic setting.
The couple submerged themselves in their wedding attire to create one-of-a-kind shots.
We keep stumbling into fascinating things everyday, life is indeed full of surprises . Just when you thought you've seen it all, you get stunned again.
See trending photos of a couple who got married inside the ocean. They signed their wedding certificate inside the ocean as seen in the image.
One might ask what brought this on. Weddings are memorable events and any idea on how to make it remarkable, and worth remembering, couples tend to jump at it.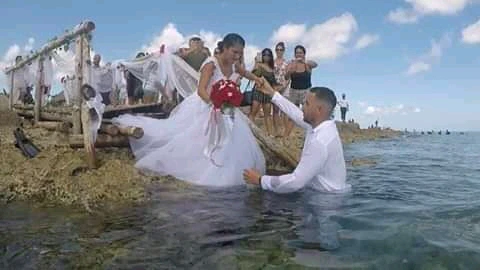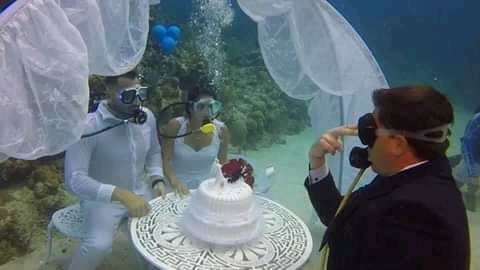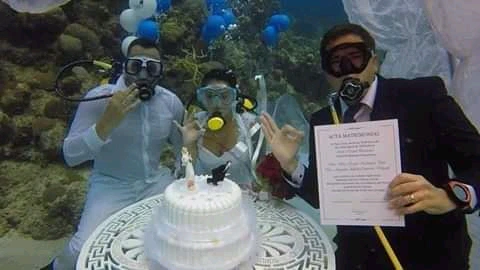 One might ask, is this worth the risk? Couldn't they have found another way to spice up their wedding than under the sea?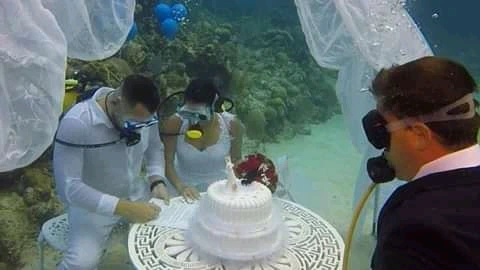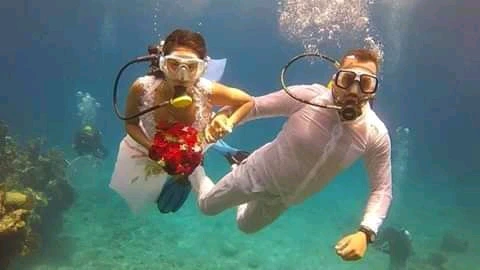 This is indeed interesting, and is a welcome idea. How about a wedding shot inside the ocean with the white outfits, cakes etc, present.
Ever wanted to get married underwater? Now you can
Source: Metro UK
Like, comment and share.