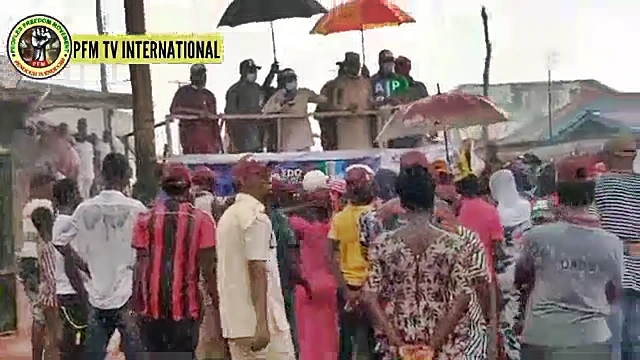 In continuation of his ward to ward campaign in Edo North senatorial district, ahead of the gubernatorial election slated to hold in Edo State on the 19th of September, 2020, Pastor Osagie Ize Iyamu,the candidate of the APC and the major challenger of the incumbent governor Godwin Obaseki visited Apana ward, Etsako West Local Government today which happened to be Oshiomhole's village.
Unlike August 13th, 2020 when the campaign train of his Excellency Godwin Obaseki was attacked at Apana by alleged hired thugs of the APC the event was more like a carnival.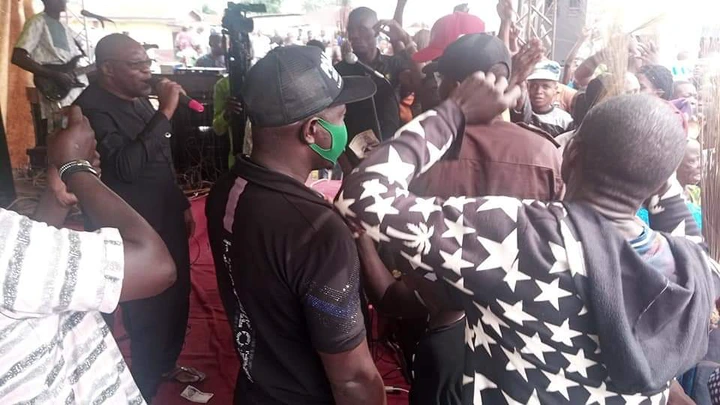 Groups were seen jubilating all over the place with their APC flex banners. Afemai music legend Young Bolivia also added colour to the event with his renditions of popular Afemai victory songs.
As if Obaseki wrote the script of the event,it started to rain heavily as soon as Oshiomhole and the train of Ize Iyamu arrived, dismissing many to their houses and the nearest shelters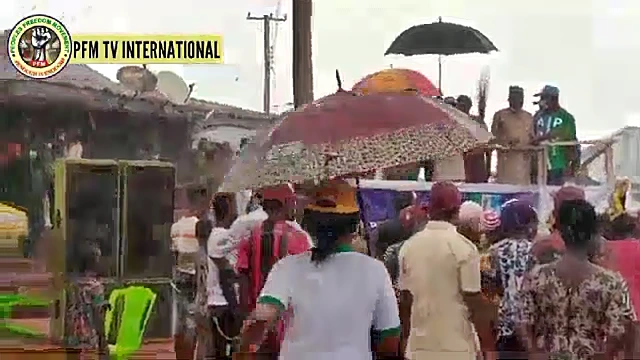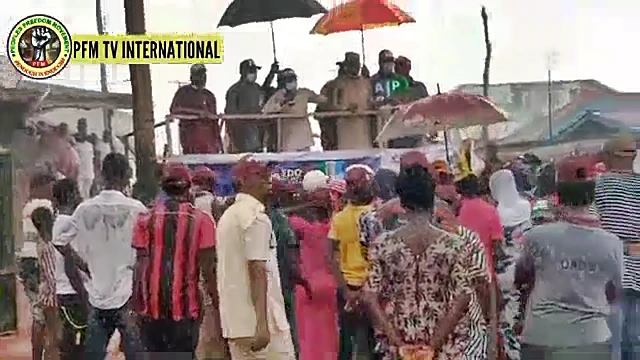 However, a few remained to listen to Oshiomhole, who addressed them in their native language before inviting his anointed candidate to do same.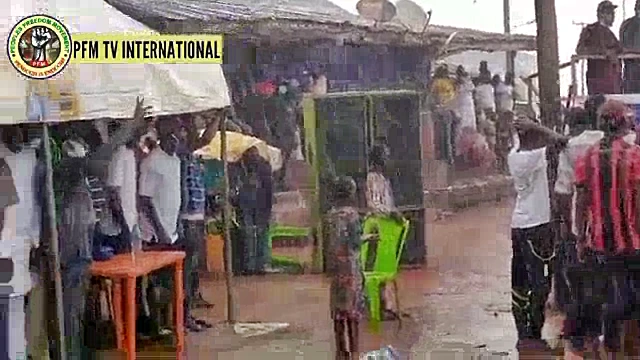 In his address, the APC candidate thanked them for daring the rain and promised to repay the sacrifice by bringing more development to Apana if elected. He urged them to come out on 19th September to vote him with their friends who left because of the rain.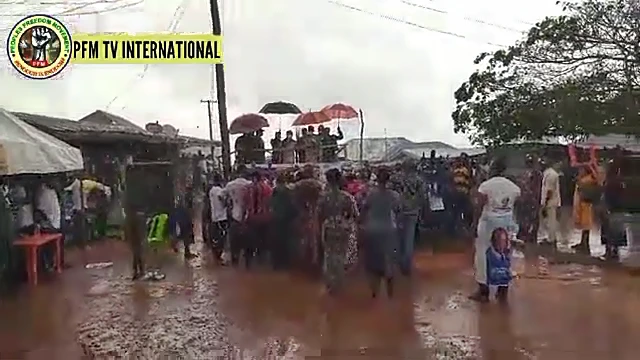 Do you think the rain was a blessing?