No matter what your partner gives you, remember that he put effort into this. He puts time and thought into it. He thought about your life and thought, "What would make her days so much better?" (He got it wrong, but he did put thought into it. That's a gift in and of itself
Birthday Surprise Went Wrong As A Lady Found An iPhone Box In The Cake Presented To Her By Boyfriend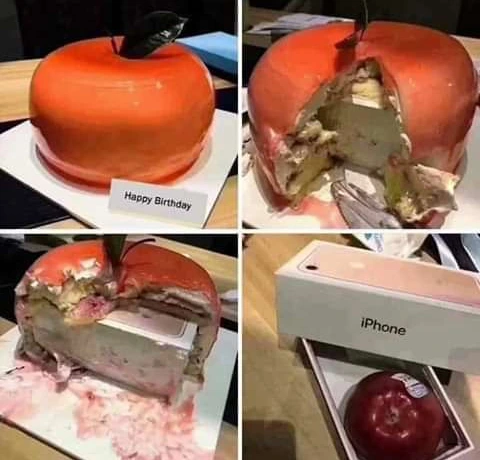 .
On Special occasions people wish to be given the best of treats especially with gift items. At times Men go all out to surprise their love ones with Funny gifts items. In most cultures; Your gift is a value adding agent only if it meets a specific needs of your partner depending on her backgrounds and upbringing. Numerous surprise gifts are treated with levity if they don't address specific needs or luxurious desires. A surprise gift can be an expensive joke. A good example is the one I will share to you today.
A lady got a cake as present on her birthday from his boyfriend. To her surprise, She found an iPhone box in the cake. She was so happy to the extent of telling him that she will never leave him for anyone else only to open the box to find an apple in lieu of an iPhone. Her immediate expectation was cut short. Infuriated, she looked at him with a hard, steady stare.
She broke up instantly with her Partner because of this surprise gift.
Below are readers reactions, let's know what you think of this drama in the comment box.
Source : IGBO RANT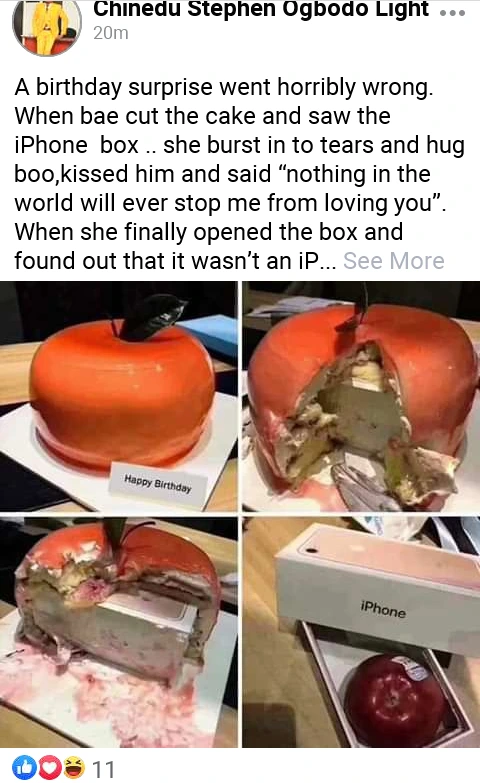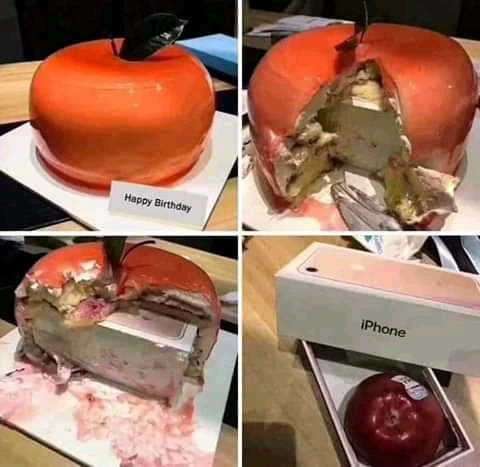 Many people have reacted to this picture and below are screenshot of some comments.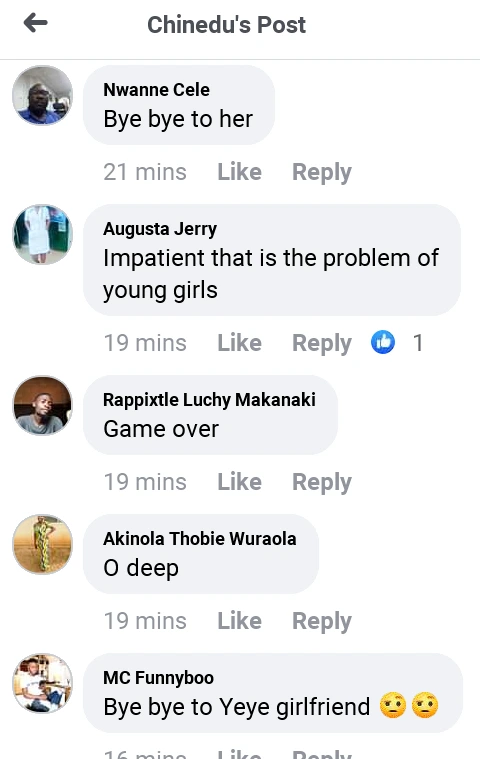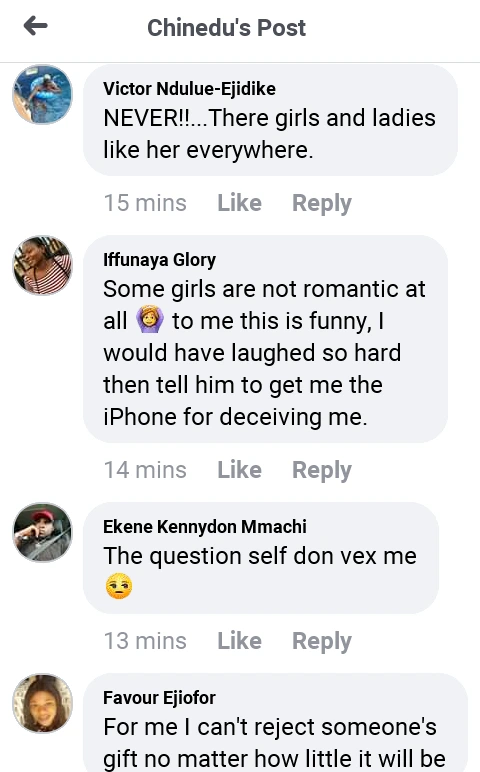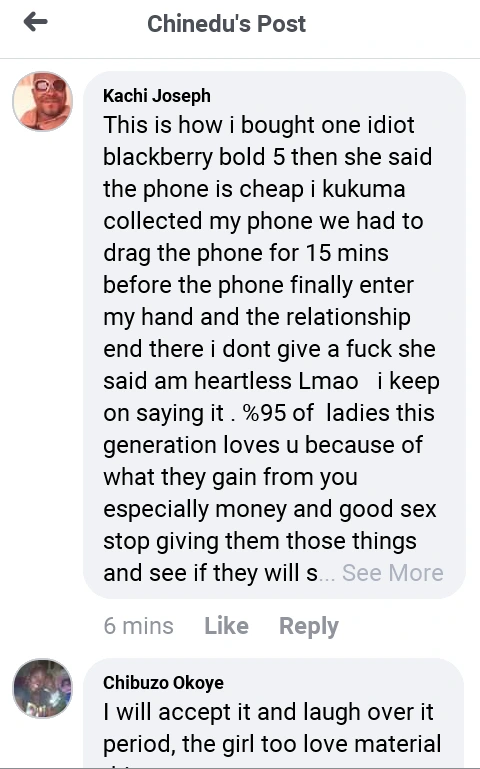 What are you thoughts on this? Drop your comments below and don't forget to follow up for more interesting articles.
Photo credit: Facebook