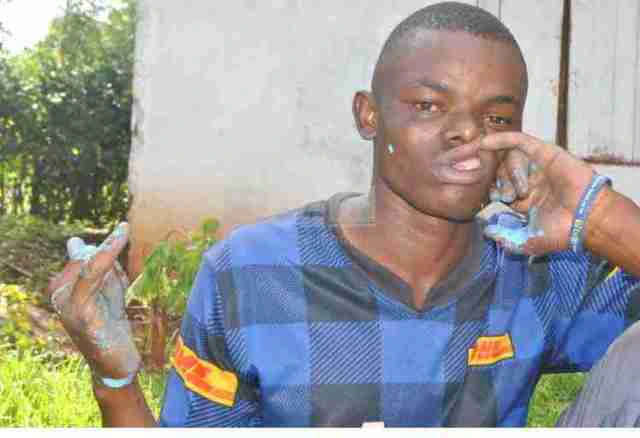 Nairobian Man who was declared dead after spending two nights in the Morgue came back to life and finally speaks.
A Suspected Bandit who villagers sent to mortuary thinking he is dead recounts his Ordeal
Willis Olilo, 24, said on the fateful day he was with his two other colleagues when villagers descended on them thinking they were thieves.
He, however confessed that indeed they used to terrorize residents of Luanda in Vihiga County and forcefully stole from them. Most of their operations, he said, were at funerals.
He said they also used to walk with crude weapons such as pangas, clubs and sharp knives.
"Nobody crossed our path unharmed. If we wanted money or something from anyone, we just went and took it by force," he confessed.
He said they would take anything they wanted from pedestrians and motorists in Luanda.
On the day they were cornered and beaten, thieves had robbed shops in Esamenya shopping centre and after hearing screams, he rushed with his colleagues to find out what was happening.
"We reached there and found three men armed with pangas. In no time, villagers turned us in as Principal Suspects"
"One of them took the panga I was carrying and slashed my mouth. That is how I lost my teeth. One of my friends escaped unhurt but my colleague and I were severely beaten and Ieft unconsciousness," Olilo told The Nairobian.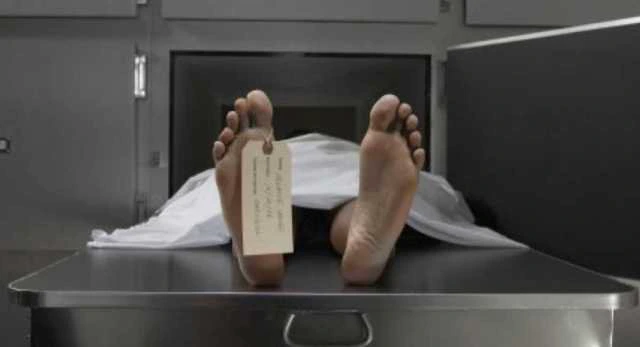 They thought we were dead and abondoned our bodies until the police arrived at the scene, picked up our 'bodies' which were taken to the Mortuary at Mbale Hospital.
"On Our way to the Morgue, the Police pulled up to Check us out then realised that my friend had died. I was still breathing, one of the Officers hit me on the head with a gun," he claimed.
Olilo said that the knock on the head rendered him unconscious again.He woke up at 3am and found himself on top of dead bodies in the Morgue .
"I started screaming and the gatekeepers came to find out what was happening. When they Sighted me awake, they thought I was a ghost, shut the door and ran away- despite all my pleadings that I wasn't a ghost," he said.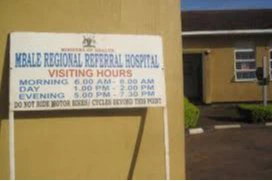 Olilo said that after two days in the mortuary, one of the guards decided to call a doctor who came and examined him.
"I was admitted to hospital under tight security and was eventually discharged," he said.
According to his elder brother, Ibrahim Okutu Opose, they had started Olilo's burial arrangements, but were happy when they heard he was still alive.
Olilo revealed that after the incident, he decided to give his life to Christ.
"I gave my life to Jesus Christ after realising that what I was doing was wrong. I decided to change for good and secure a job in Luanda town where I used to sell mutura. After two years, I called it quits and started hawking eggs," Olilo said.
He added, "On a good day, I can make sales of between Sh3,500 and Sh4,000. I am now self-reliant and even taking care of my brothers."