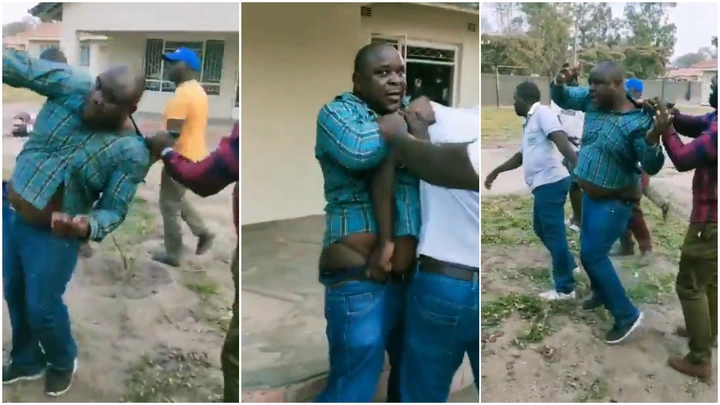 A man identified as a Zimbabwean has been caught in the act trying to make out with his boss' wife. He was subjected to disapproving assault after being caught in the act.
The randy man was mercilessly beaten by the clearly visible displeased men. The woman who is also involved in the act managed to escape from the place where the act took place. She left her 'partner-in-crime' to face the consequences alone.
The man putting on orange shirt is said to be the one who have uncovered the unfaithful relationship between the two and he did not hesitate to raise alarm. During the assault, some of the men present at the place where the act took place could be heard blaming the man for abusing the trust his friend and boss had for him.
It was further assimilated that the husband of the cheating wife wants her back despite the affair.
What do you think about what happened?
Don't forget to follow us for more juicy articles