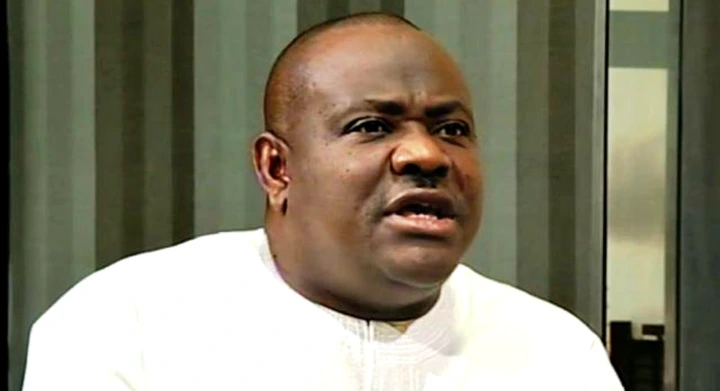 Rivers State Governor Nyesom Wike on Thursday revealed that his administration gave N150 million each to 23 judges of Rivers origin serving both in the state and federal judiciaries to build their own houses.
Mr Wike also said other judges opted to have their houses built for them.
The governor spoke during the commissioning of 20 four bedroom duplexes built for the judges at the Emmanuel Chinwenwo Aguma Judges Quarters in Port Harcourt.
"With our policy, the State now bears the full responsibility to providing befitting accommodation for all judicial officers of Rivers State origin beyond their service years for life," a statement by the Commissioner for Information and Communications Paulinus Nsirim quoted the governor as saying.
"The State Government spent the sum of N6billion to build, furnish and landscape this estate. The Government also reserves the interest to buy back any flat and reallocate to other judges to preserve the exclusivity of the estate for judicial officers alone.
"Twenty-three Judges opted for cash payment and have been given the approved sum of N150 million each to build and have their own houses. Cumulatively, the State Government disbursed the sum of N3.6billion to the beneficiaries.
"The policy covers all former Chief Judges, Presidents of Customary Courts of Appeal including Justice Peter Agumagu. All retired Judges who were in service when the policy was made. The current Chief Judge of the state will have her accommodation built for her before retirement in May 2021."
Chief Justice of Nigeria Tanko Muhammad was represented at the occasion by Justice Mary Odili of the Supreme Court. He said judges would be more confident to dispense justice if they have good shelter and welfare.
In her remarks, president of the Court of Appeal Justice Monica Dongban-Mensem noted that the facility would enable judicial officers to do their work better.
President of the Nigerian Bar Association (NBA) Olumide Akpata was also present.