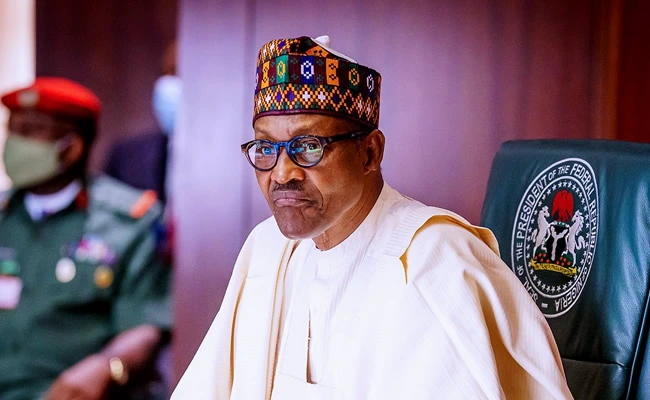 The presidency has reacted to the revelation by the Nigeria Customs Service, that Boko Haram terrorists are planning to bomb the Federal Capital Territory (FCT), Nasarawa and Kogi states.
Presidential aide, Garba Shehu, said that the Customs boss, Col. Hamid Ali (Rtd), has already alerted and drawn the attention of those concerned to certain discoveries of security nature.
A circular on the alarm titled: "Re: Intelligence on national security", stated that the insurgents are planning to carry out coordinated attacks on five identified locations.
The internal memo, signed by the Comptroller of Enforcement at the NCS headquarters, H. A. Sabo, stated: "Information reaching the Comptroller-General of Customs (CGC) reveals the existence of Boko Haram Terrorist Camps (BHT"s) in and around the Federal Capital Territory."
According to the memo, further reports show that they are planning to attack selected locations within the FCT and environs.
The insurgents have reportedly set up their camps in some identified enclaves.
The identified locations include: Kunyam Bush along airport road off DIA Staff Quarters-Abuja Robochi/Gwagwalada Forest Kwaku forest, Kuje, Abuja Unaisha forest in Toto local government of Nasarawa state and Gegu forest, close to Idu town in Kogi state. Sabo warned officers to be at alert and security conscious of their environment at all times.
Meanwhile, Daily Times reports that the Coordinator, Defence Media Operations, Major General John Enenche, on Friday, September 3, noted that as a result of the relentless assault on the criminal elements from all angles, the bandits were thinning out (withering out).
"We are dealing with them now in trickles. When we started, were dealing with them and wiping them out in droves. Today, it is 150, tomorrow it is 100, another day it is 80. But now it has reduced to 8 0o 7 or 5 killed," he said.