The disqualification of Erica Nlewedim has continued to generate reaction from several stakeholders, fans and housemates
Recall that Erica was disqualified from the show on Sunday, September 6, for being disrespectful towards her fellow housemates and flouting the rules of the house. She has however apologized to her fellow housemates as well as her friends, family members and fans for her outbursts.
Meanwhile, A Nigerian lady identified as Ita, has used disqualified housemate Erica as a case study to show the disadvantages of being raised by a single mother.
Ita, while celebrating Erica's eviction, stated that girls raised by single mothers are usually of bad behavior and should be avoided.
"Erica is a prove that you must run far from girls raised by single mothers", Ita tweeted
Popular BB naija housemate, Dorathy has informed Kidd of a very privy information about his disqualified lover, Erica.
She told him that Erica Ngozi inherited her anger and high spirit from her mother who easily flares up at every slight provocation.
Dorathy claims that Erica made this revelation known to fellow housemate, Prince during one of their heart to heart private discussions.
On getting this information from Dorathy, Kidd expressed shock and disbelief as he mentioned that his endeared lover never told him something like that throughout her stay in the house until her sudden and unexpected disqualification.
Erica has stepped on Biggie's toes on several occasions which led to her disqualification. Besides flouting the laid down rules, she poured water on the bed solely reserved for the Head of House (HoH). As though that was not enough, she denied the deputy Head of House (in the person of Prince) the right to access to the lounge meant for both her as Head of House and her deputy, Prince.
Erica also tried to initiate a conversation between herself and the production crew which is forbidden as housemates are not allowed to have any connection whatsoever with anyone other than biggie and fellow housemates till their period of stay in the house elapses.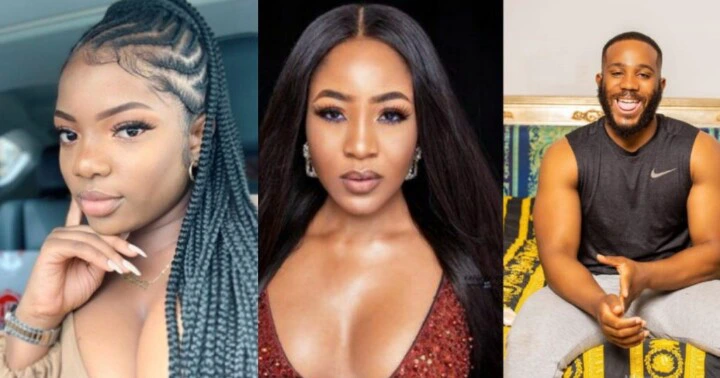 Her offense that was perceived as the worst by fans was threatening to kill fellow housemate, Laycon outside the house.