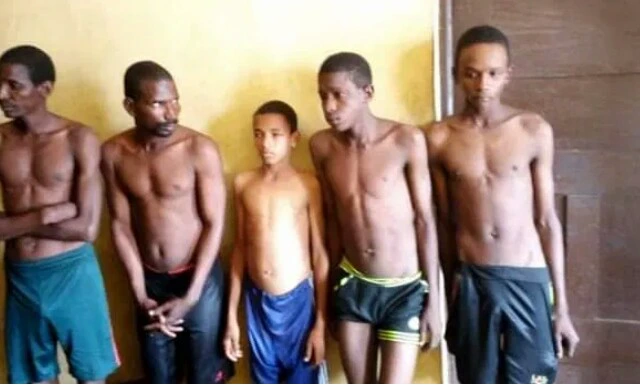 It was good news for the people of Ondo State last week, with the arrest of 12 kidnappers suspected of harassing them in the area.
Confirming the incident on time, Ondo State Police Commander, Tee-Leo Ikoro, in the bush near the Benin Highway, Hand to Idoani, arrested the suspects at around 11 o'clock.
 Three of them were abducted by robbers and vigilantes after they abducted a businessman, Kunle Agbeyewa, while he was working in his shop in Idoani on Wednesday morning.
He was later apprehended by police with the help of local security guards who also found nine others not in the bush where they were hiding.
All parties to the case will not be prosecuted as soon as the investigation is completed.
Except for the head of the government hospital and two of his surgeons who were abducted on Monday night, and spent about five days in captivity before being released, in less than an hour. Shortly afterwards, the hijackers also stormed a suburb of Idoani, where the man in question was abducted.
This prompted some nearby amotekun security mobilize to chase the culprits, before they could travel long distances.
After a few hours of searching the deserts near the scene, three of the abductors were apprehended and the man was rescued.
Please like comment and share and don't forget to follow up for more