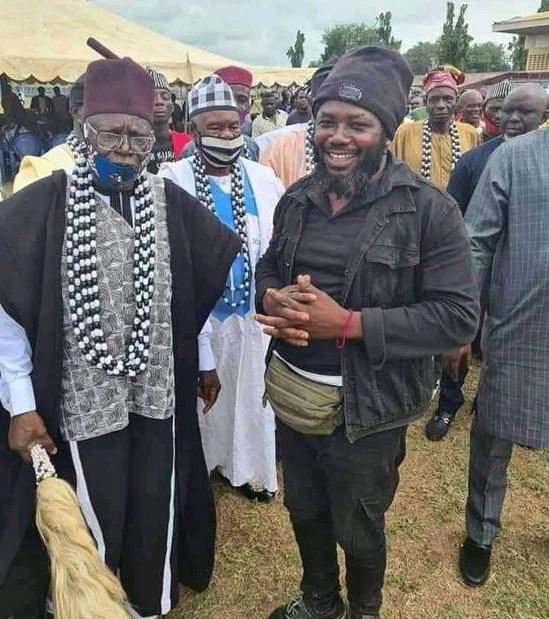 Wanted Benue gang leader Terwase Akwaza popularly known as Gana has been killed.
 Report has it that the Wanted Benue gang leader was killed in a gun battle with operatives according to the Nigerian military but Governor Sam Ortom of Benue State alleged he was seized from a convoy of repentant militants on its way to the Government House for a peace meeting.
Commander of the Four Special Forces command, Doma local government area, Brigadier General Maude Ali Gadzama, confirmed the Wanted Benue gang leader was gunned down in a battle with operatives.
However, Governor Ortom accused soldiers of abducting Gana from a Government convoy of repentant militants in Gboko.
"It was around 4 pm when we were waiting for the repentant militias that I received a call that Gana and others have been arrested close to Yandev roundabout in Gboko by soldiers," Ortom said.
"Many of the repentant militias had weapons in which they were bringing to surrender to us.
"The process of the amnesty programme was known to the security operatives, so I don't know why they have to be arrested.
"Immediately I got the information, I contacted the Commander of Operation Whirl Stroke, General Yekini, who told me that they were carrying out operation and promised to get back to me; so am still waiting for him.
"The people willingly surrendered themselves to us, I believe that they will adequately be protected," Governor Ortom said.
See graphic photos of dead Gana: HERE.
Meanwhile, the development came after that Wanted Benue gang leader surrendered on Tuesday with 172 militia boys in Katsina-Ala local government in Benue. They were on their way to Makurdi when they were intercepted by military officials, Ortom alleged.