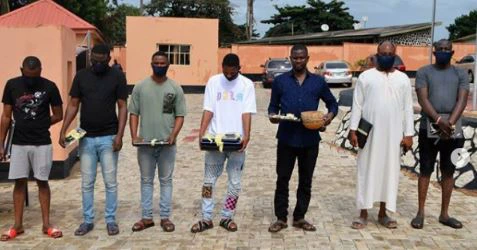 Many things have been going on in this our country especially this so called trending yahoo boys of a thing.
According to the latest report, the operatives of Economic and Financial Crime Commission (EFCC) Ibadan zone has arrested two pair of brothers Ayola Timilehin, Olusola Timilehin and Oladayo Fayemi, Tolutope Fayemi and others, alleged to be engaging in internet fraud being known as Yahoo.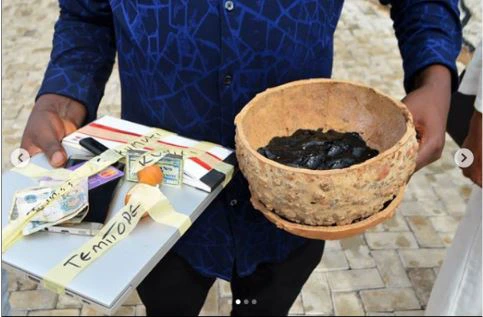 According to the reports, this young guys were also arrested with fetish charms and item. There were arrested on Wednesday at their hideout at the vicinity of Alaka Elebu area of Ibadan Oyo state of Nigeria.
This gang of internet fraudsters was arrested following weeks of piecing together tips of intelligence received on their alleged involvement in internet fraud.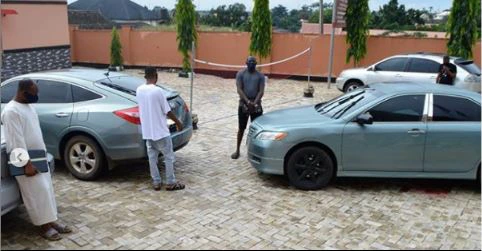 Items recovered from them include four cars, various brand of sophisticated phones, Automated Teller Machine Card (ATM) and laptops.
There are to be charged to court as soon as the investigation are completed.