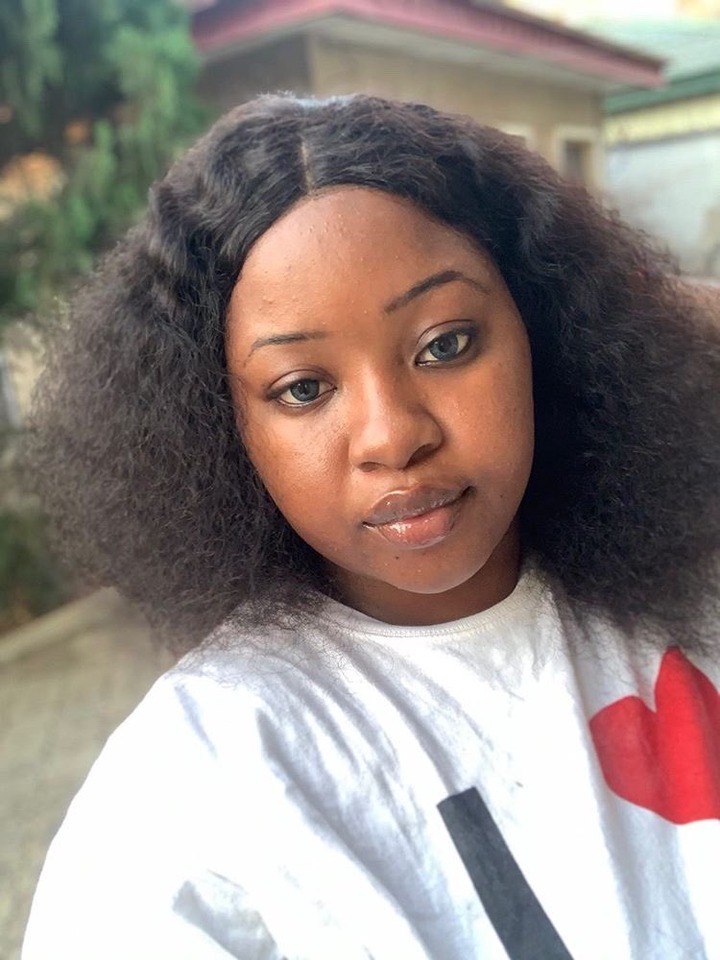 The family of Akinnusi Timilehin has declared her missing since Tuesday, the 8th of September, 2020.
According to the family, her last known location was the Oyingbo market in Lagos State where she was around 12 pm on Tuesday.
It was gathered that the 21 years old lady left the bank with about 250,000 Naira, she called home that she was on her way.
Timilehin's phone has been switched off since she made the last call.
The family has called upon Nigerians to come to their aid by joining them to find Timilehin.
Anyone with information about her whereabouts should quickly reach out to the Police.
The rate at which people especially young Nigerians are missing lately is worrisome.
It is important to always communicate your location to family and friends and always on location on your mobile device for easy tracking.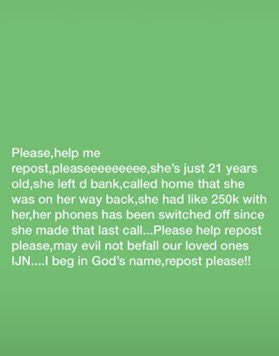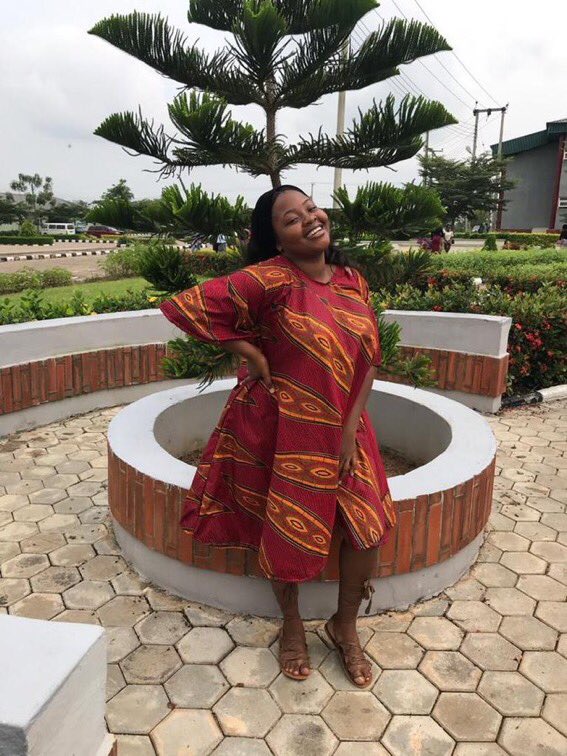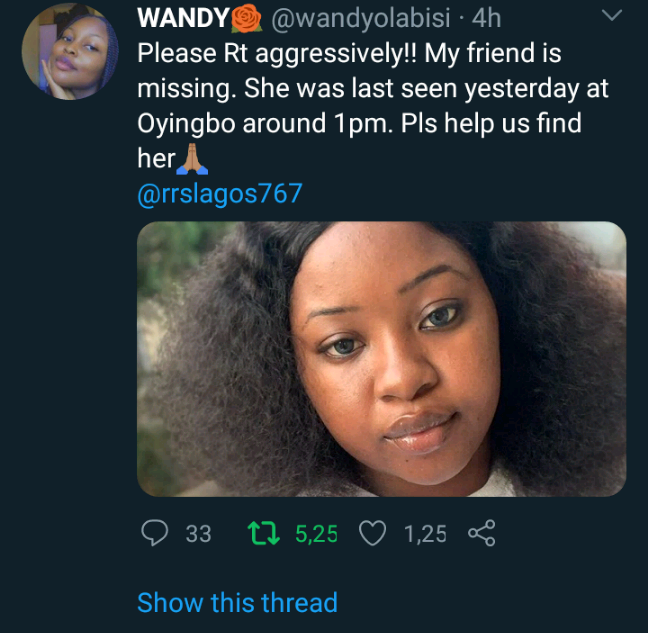 May God protects her wherever she is, she will definitely return by the grace of God. Amen
Please kindly share this as much as possible for others to see.