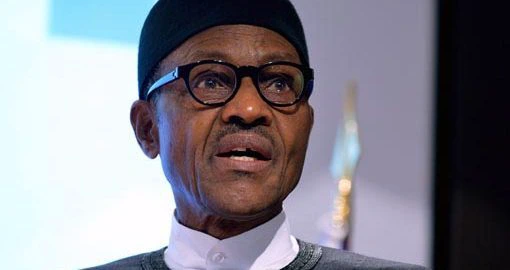 President Buhari has allegedly fixed a date to reshuffle cabinet.
OnyxNews Nigeria understands that President Muhammadu Buhari will have a shock cabinet reshuffle that would see more technocrats join the government before the end of September.
The report quoted a Presidential source to have revealed that the President instructed his Chief of Staff, Ibrahim Gambari, to collect the CVs of some persons he would like to be part of his government while he's expected to drop some of his current ministers.
Although the reasons for the planned reshuffle were still hazy, the report said President Buhari is said to be bothered by the allegation of non-performance levelled against his administration by people he called "irresponsible and politically motivated activist" on Tuesday while addressing the Ministerial Performance Review Retreat in Abuja.
The report said though President Buhari believes his tenure has done creditably well, he is said to have yielded to pressure to energize his cabinet and bring in technocrats who would give the government some clout locally and internationally.
However, the source quoted by THE WHISTLER could not confirm if the impending changes would include the military hierarchy, especially in view of agitations by a section of the country for representation in the security architecture of the country.
"The president is his own adviser on military matters since he is himself a retired military general," the source stated.
President Buhari finally fixes date to 'reshuffle cabinet'
According to the report, it is also not clear which ministers or aides would be asked to resign, but the source believes Buhari had already made up his mind on who would leave the cabinet as far back as February, adding that the outbreak of the deadly COVID-19 pandemic delayed him.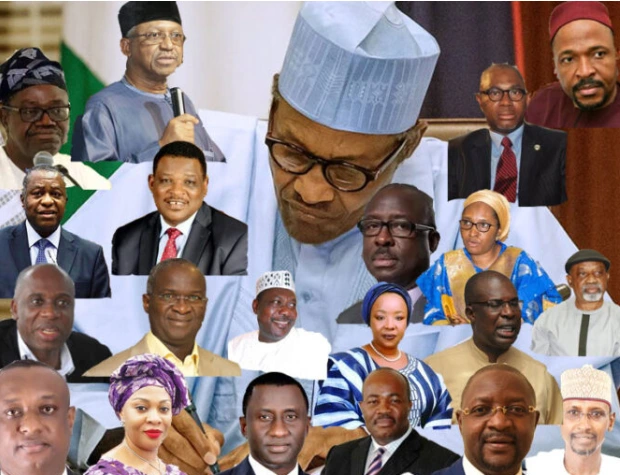 The report said the source suggested that the president may also be considering appointing some Nigerians in Diaspora to be part of the new cabinet. "You cannot make appointments at a time when the airspace is closed and people can neither fly in or out of the country. That's why he delayed some of the appointments he could have made earlier.
"But now that the airspace is open, I can assure you the President will make the changes before the end of September. That is what will follow the ministerial retreat"
The report stated that President Buhari planned to bring in people who would add value to his government and help the country navigate the present difficulties and challenges but whatever the president may be planning on doing in the coming weeks, he did not give any indication of it during the just concluded ministerial performance review retreat.
OnyxNews Nigeria learned that President Buhari was upbeat on the performance of his cabinet and urged them to rededicate themselves to the service of the country, saying that from the report on the score sheet of the ministers, "it is encouraging to note that progress has been made on all fronts."