It's no longer a news that the lady who was declared missing has been found alive and healthy. The good news that the lady who was declared missing for days has been found was made known by user identified as @engr_tola on Twitter.
See screenshot of post below ;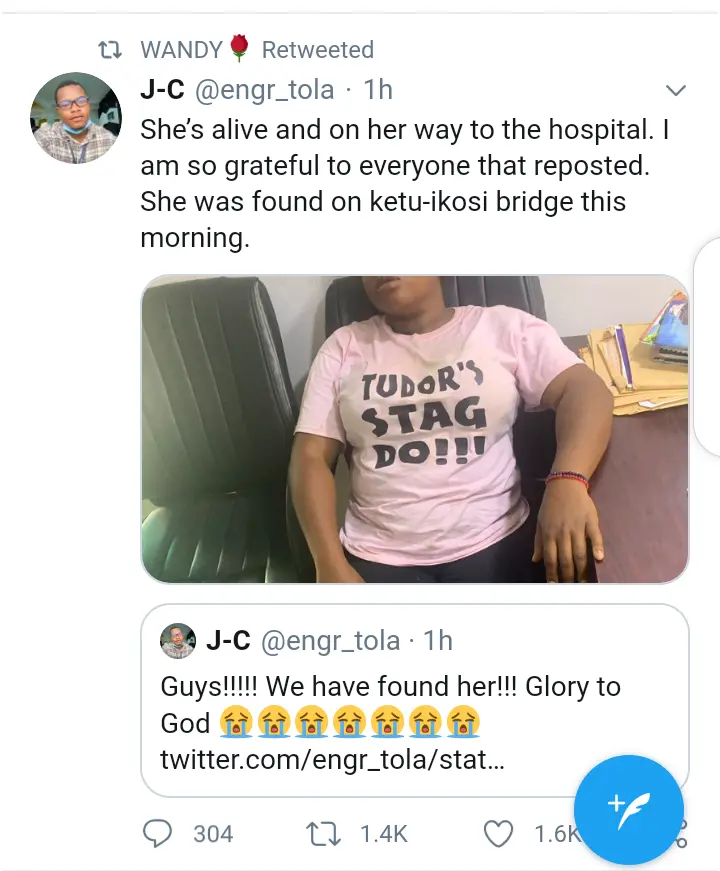 According to the Twitter user she was found on Ketu-Ikosi bridge in the morning.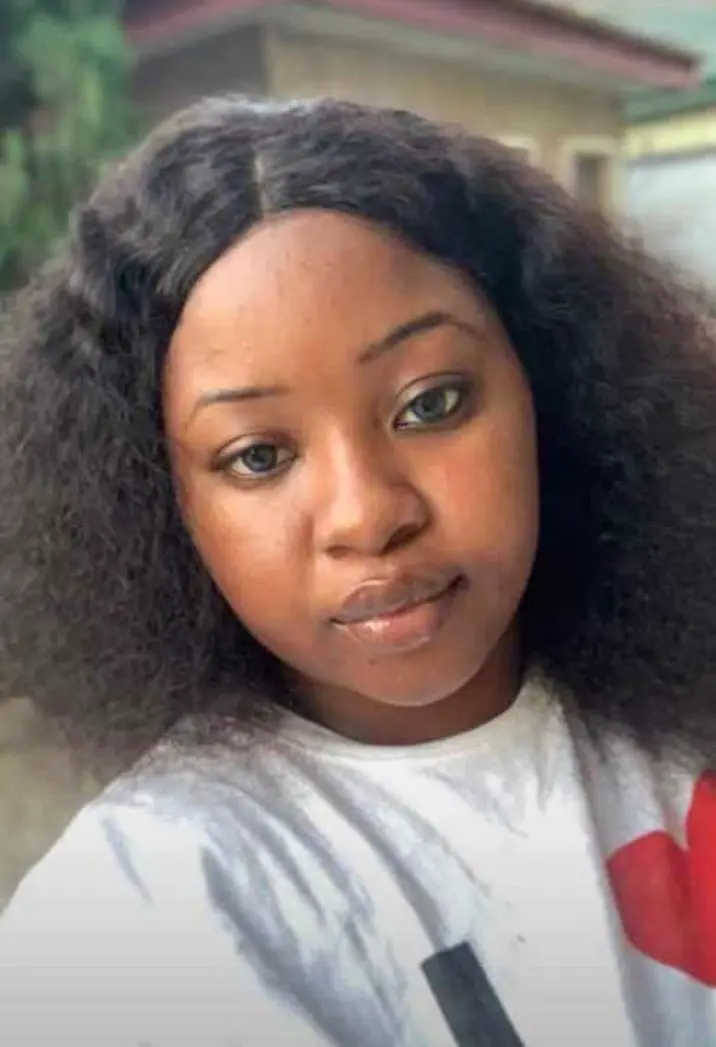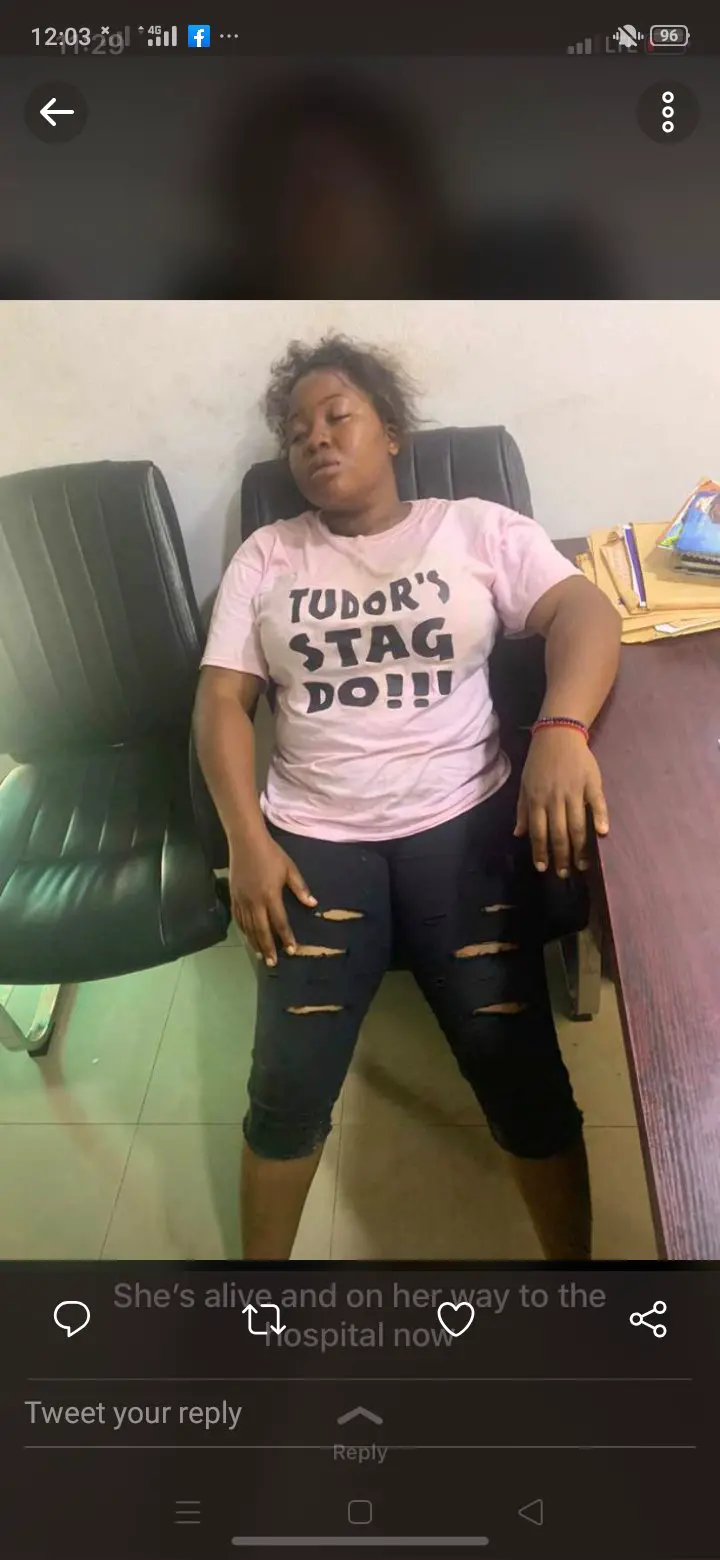 If you have been following the story of her disappearance, you will recall that her family members said she was last seen on Tuesday at Oyingbo Market in Lagos State at 12pm.
The 21 year old lady who called one of her relative that she was on her way home from the bank and as soon as she ended the call, her phone was switched off and nobody was able to reach her afterwards.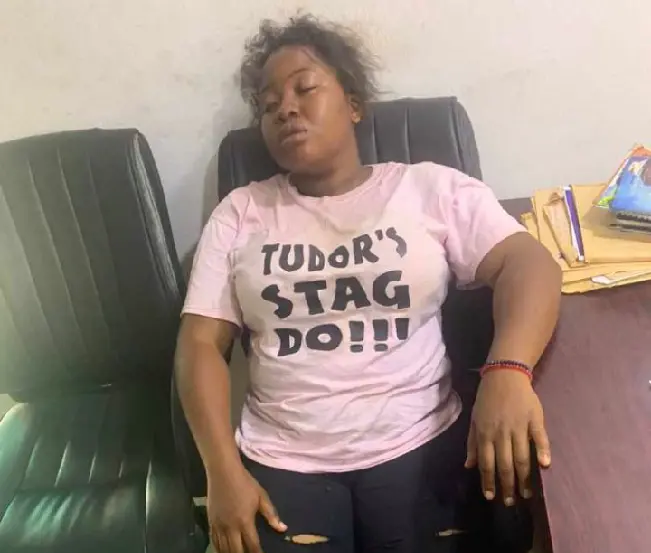 But the story of her being found which was supposed to be welcomed as a good news has taken a twist as another user identified as @OgaLandlord shared a tweet saying that she wasn't missing but rather she went to her boyfriend's place and another user identified as @J-C accused her of stealing 250k.
See screenshots of tweet below;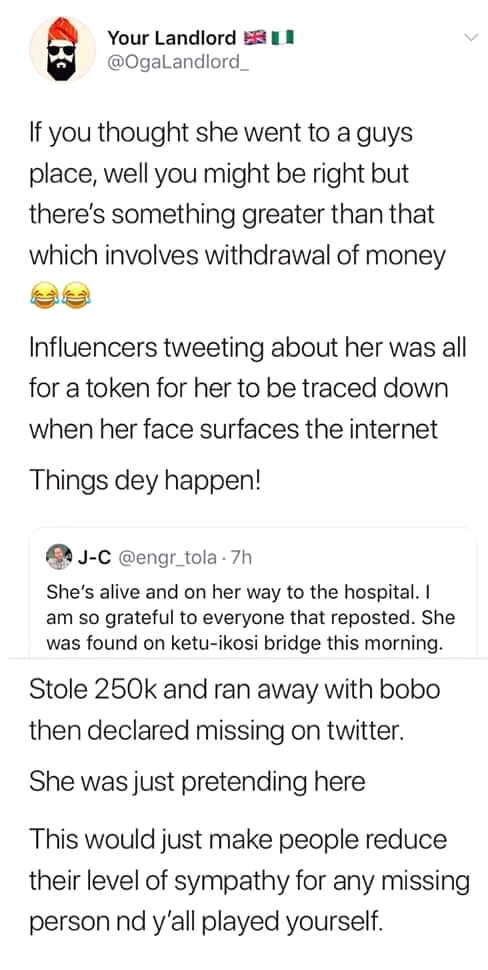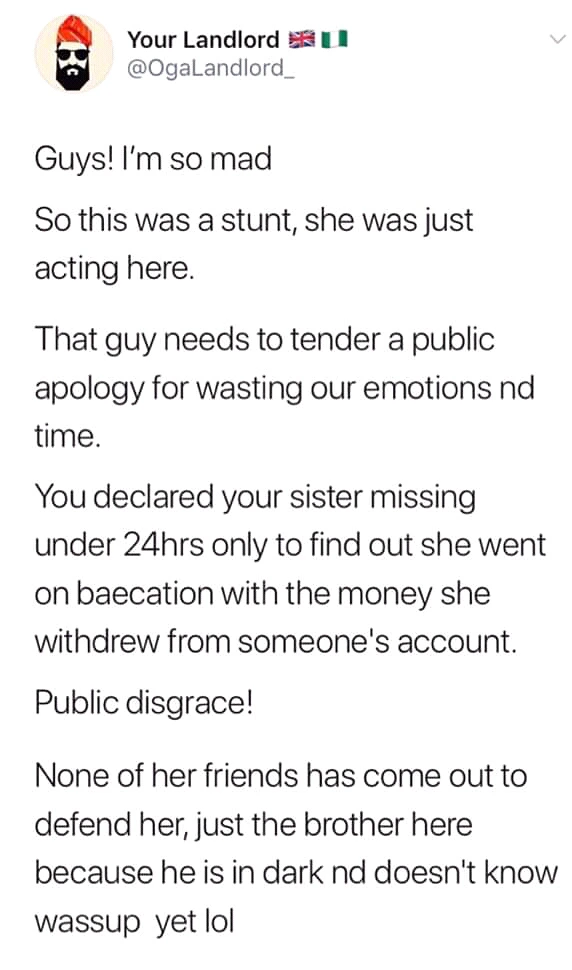 If this story is true, then is a public disgrace and they should hid their faces in shame.
So what's your take on this?
How true could this story be?
Don't forget to hit the like button, drop your comments and share. Thank you