See What a Female Lastma Officer Was Caught on Camera Doing to a Male Passenger. Video
See What a Female Lastma Officer Caught on Camera, Doing to a Male Passenger Video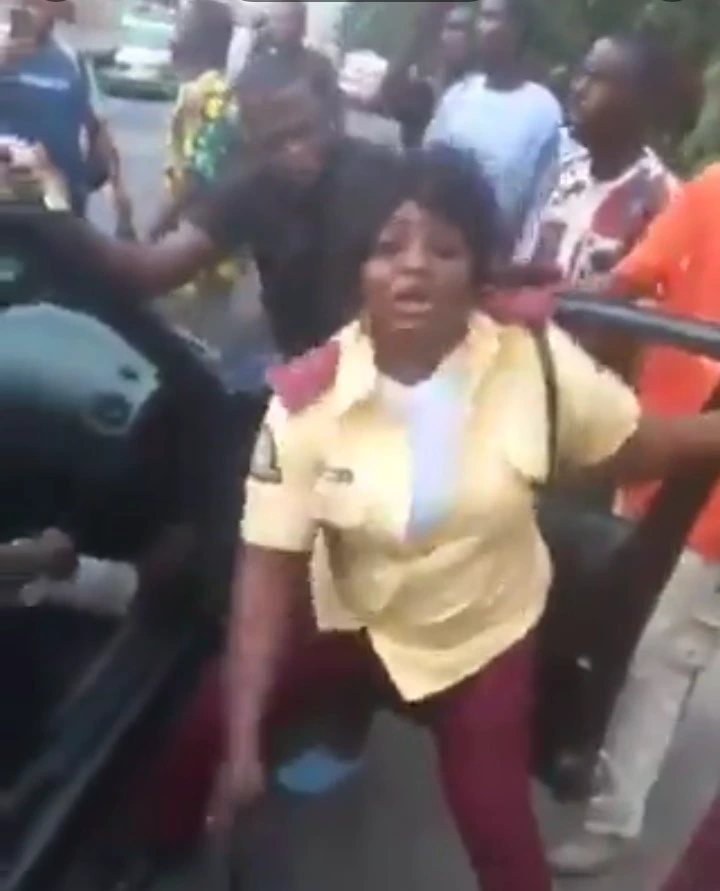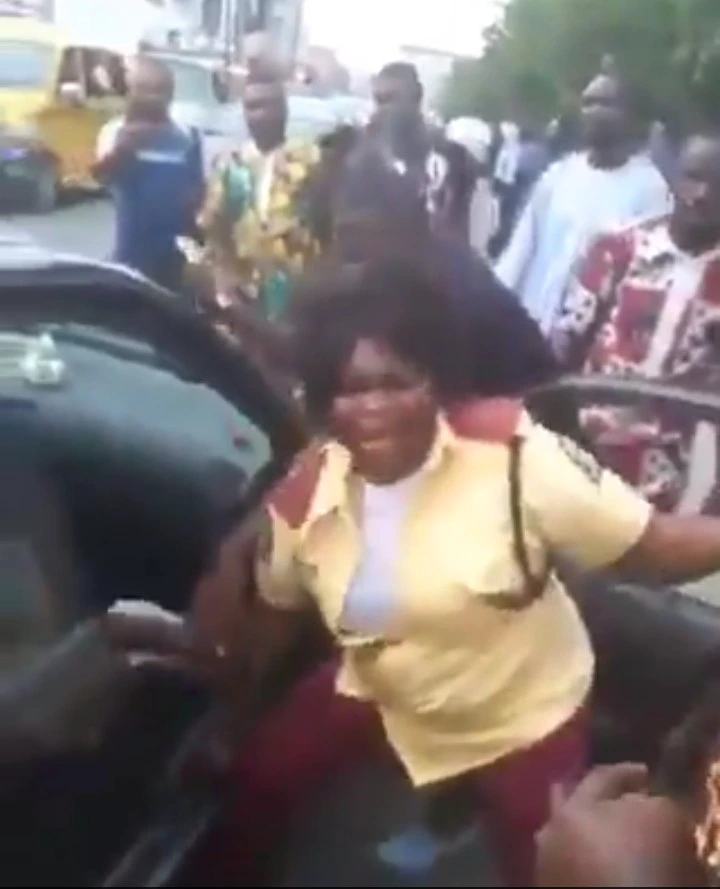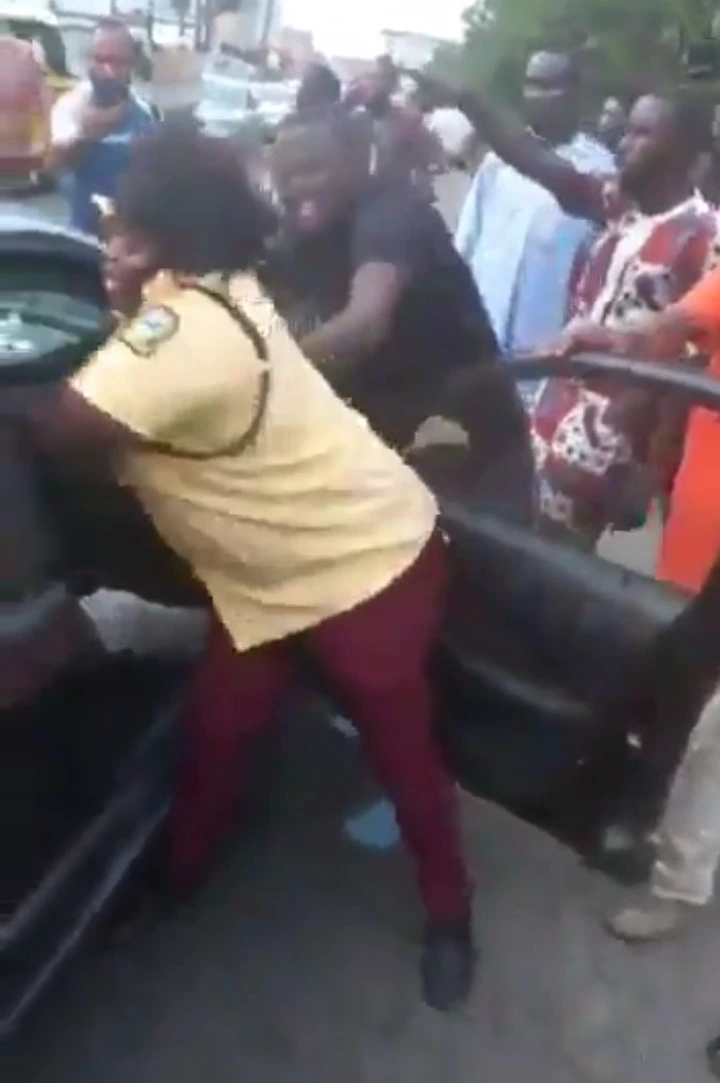 Officer of Lagos State Traffic Management Authority popularly known as LASTMA, has been caught on camera, doing what is totally wrong to a passenger in a vehicle.
In the viral video posted on social media, the female LASTMA officer can be seeing trying to force a male passenger out of a car while her male colleague, was trying to persuade her to leave the man. The onlookers who were close to her were equally trying to drag her away from her "prey" but it seems she was determined to achieve an aim only known to her.6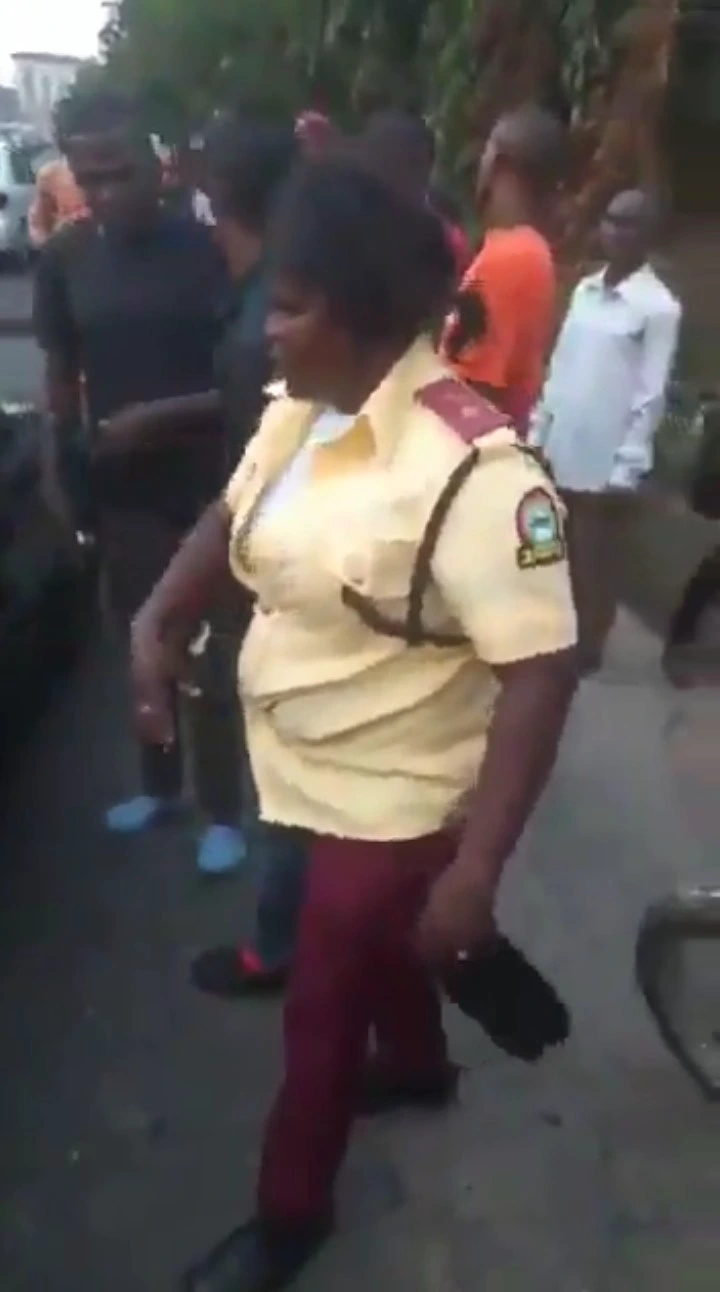 6
Although we don't know the genesis of the brouhaha but by all indications, the LASTMA officer was wrong in her action abd approach to whatever might have been the issue. As an trained officer in uniform, there are things she shouldn't be caught doing. The onlookers conversation and the reaction of her colleague while she carried on with the show of shame, is an indication that the woman was wrong.
Watch:
We still have a long way to go in this country as majority of people we expect to see some high level of maturity in their dealings with masses are always found wanting. Just imagine what would have happened to that man should this officer have a gun with her?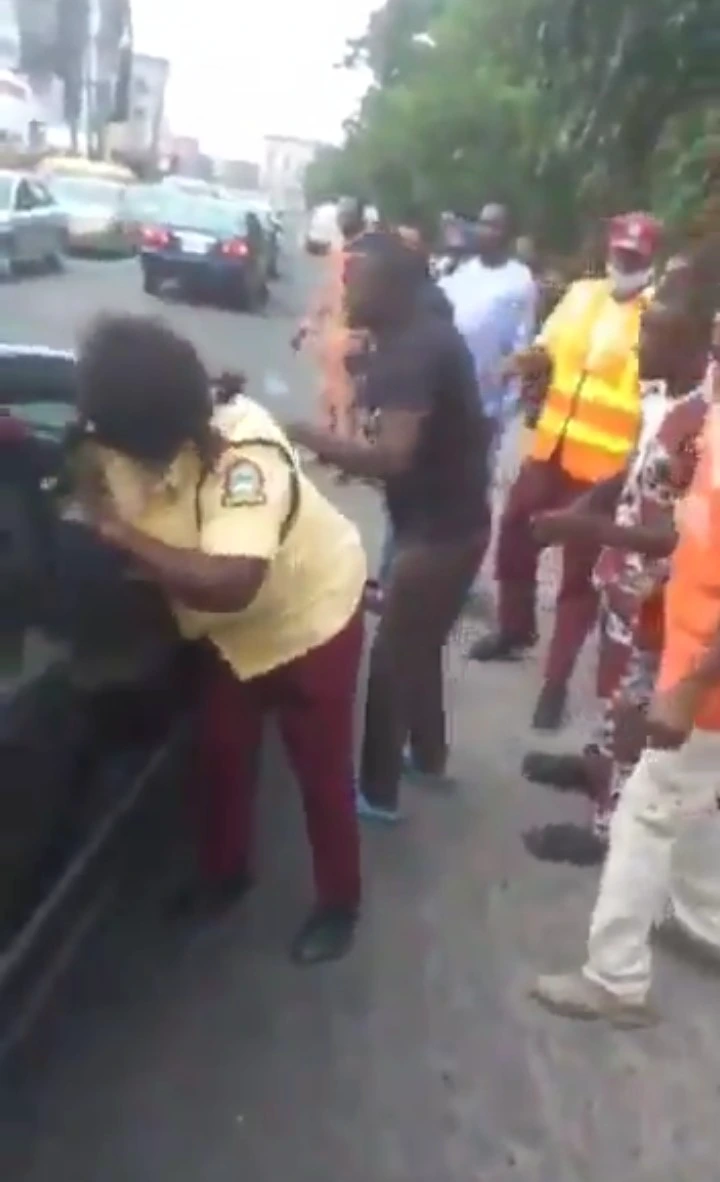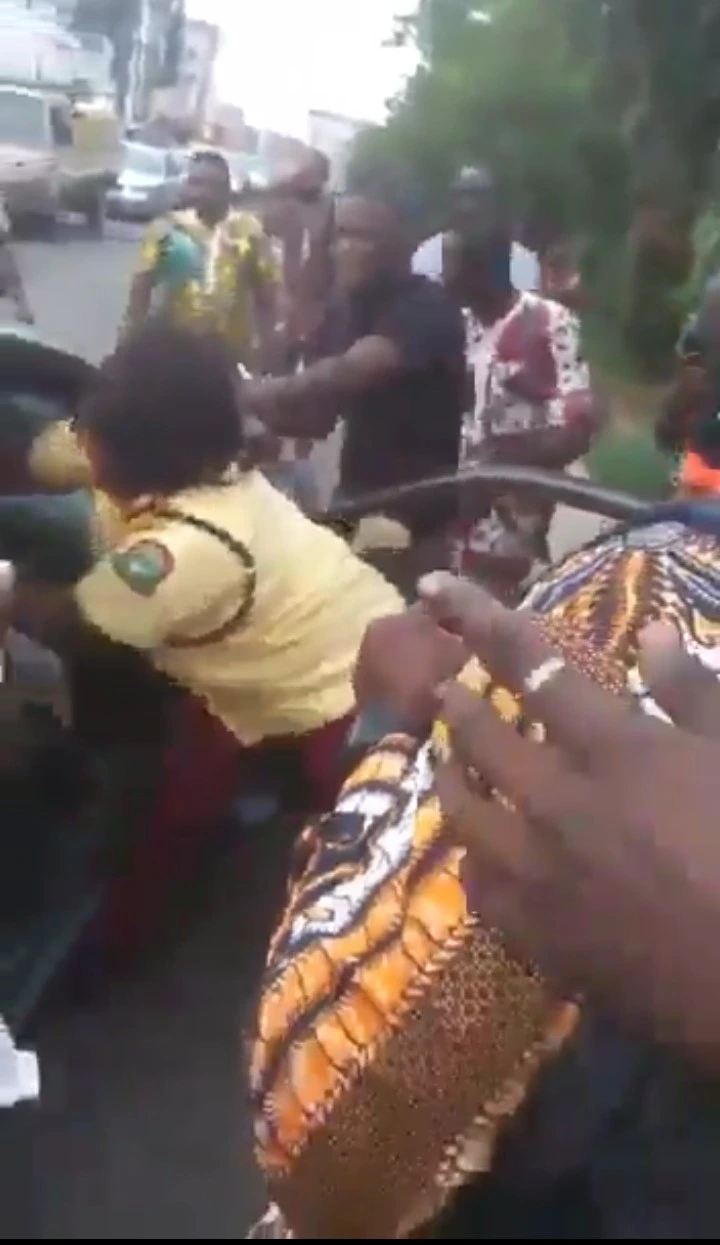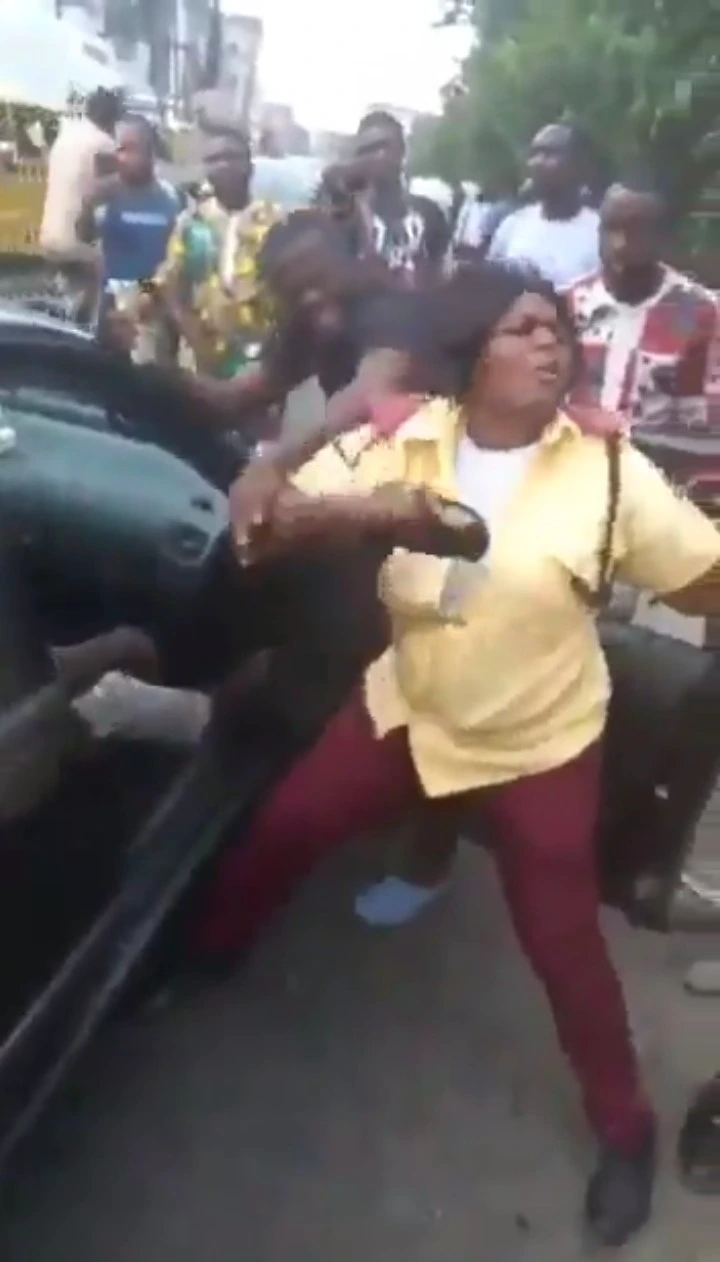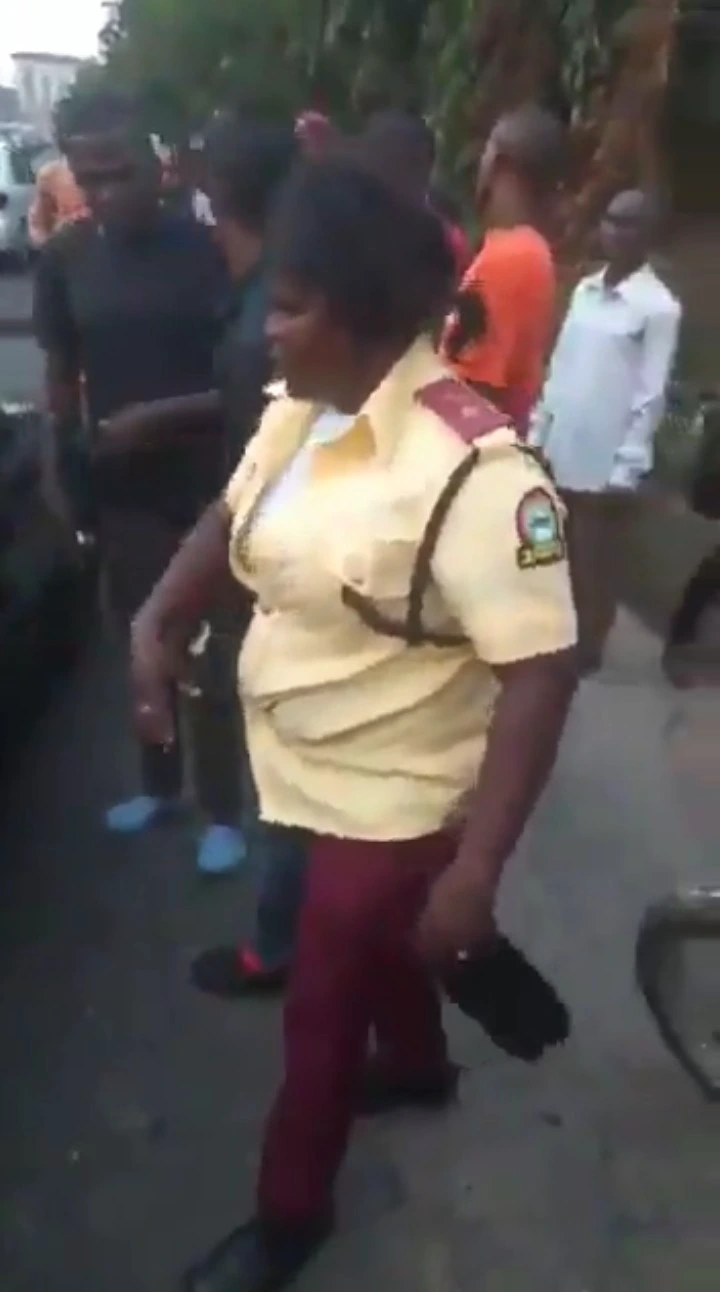 She looks frustrated and lacks the ability to control her emotion as her job demands. This is a shame on the entire LASTMA and the authority must as a matter of urgency, do something to address this.
This woman must be punished for this public display of shame.
What is your takes on this?