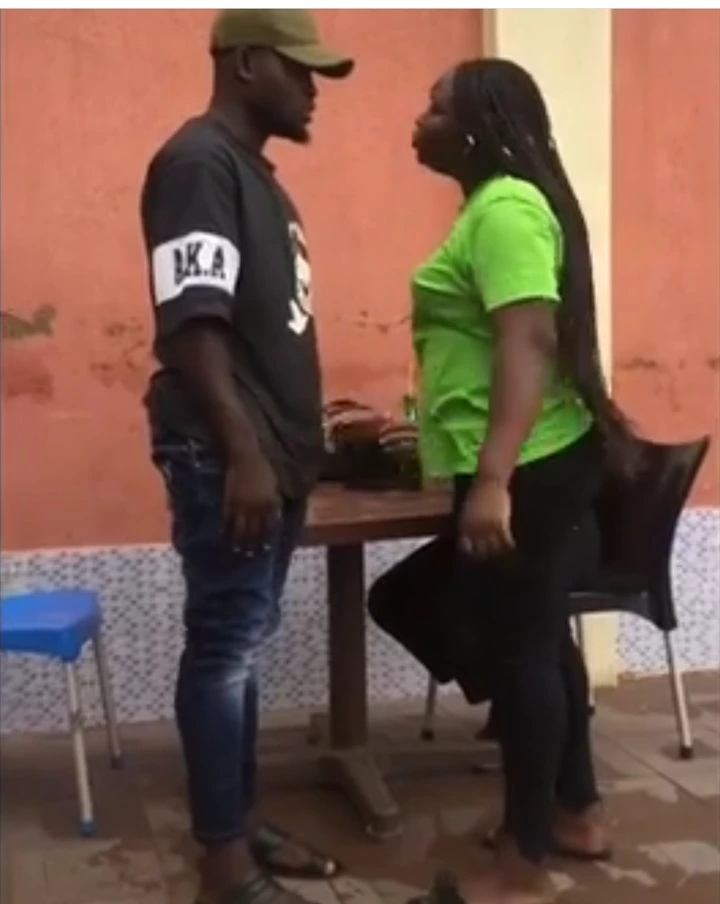 Cheating is bad and what is bad should be avoided because it's really shameful when the secret is exposed. It's so dramatic that a wife caught a side chic with her husband while chilling out.
In the short video recorded by who witnessed the scene, the wife came to where they were chilling out beside the pool. She at first confronted her husband that isn't she good enough for him. Why does he have to go with another side chic to have fun when his wife is at home. The wife then face the side chic that she would deal with her.
The side chic who had no time for the drama the wife brought wanted to leave the scene. The wife pulled her back and said she would deal with her. The side chic pushed the wife into the pool. The husband then shouted on the side chic and asked why she would push her wife into the pool.
Such a stupid question, you still love your wife and you left her at home to be with another lady. Men should always be contented with what they have, especially when married.