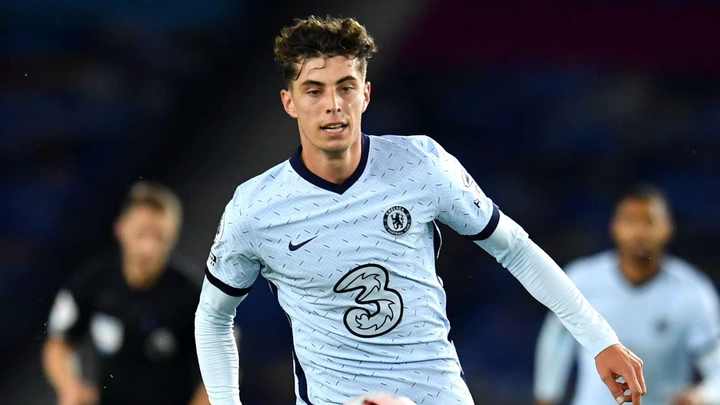 Chelsea new boy Kai Havertz has reacted for the first time since making his English premier league debut for Frank Lampard led team on Monday night.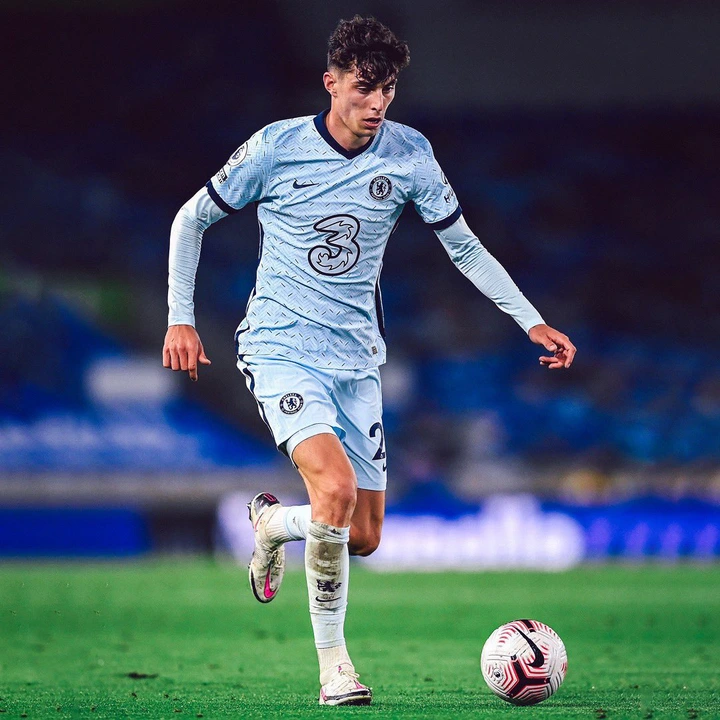 The Germany international and his compatriot Timo Werner were handed starting role on Monday against Brighton and Hove Albion, where the Blues won by 3-1 at The American Express Community Stadium.
Chelsea opened the scoring through Italy star Jorginho in the 23rd minutes via a penalty kick to end the first half 1-0 in favour of Frank Lampard's men.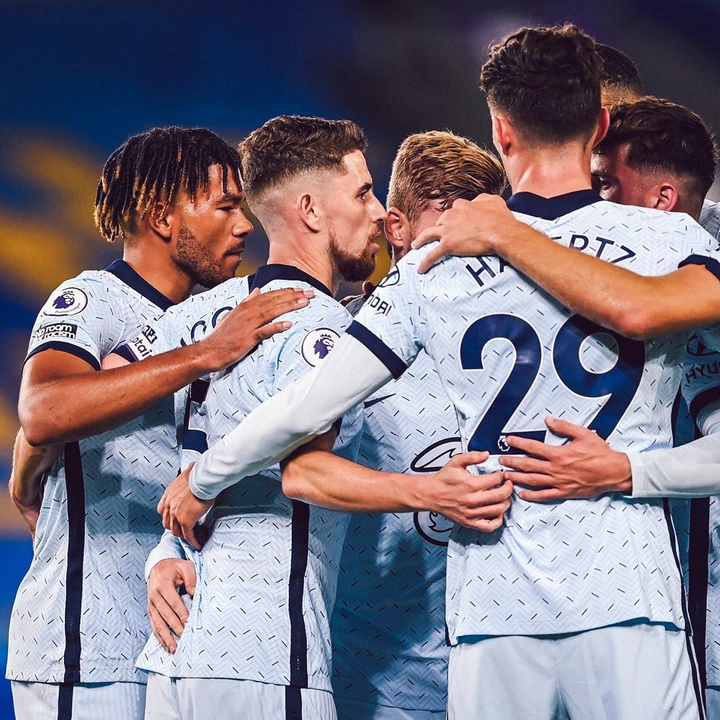 The host equalized in the 54th minutes through Leandro Trossard, after a fine assist from Tariq Lamptey.
Defender Reece James made it 2-1 in favour of Chelsea in the 56th minutes, with a beautiful volley, after receiving a pass from Jorginho.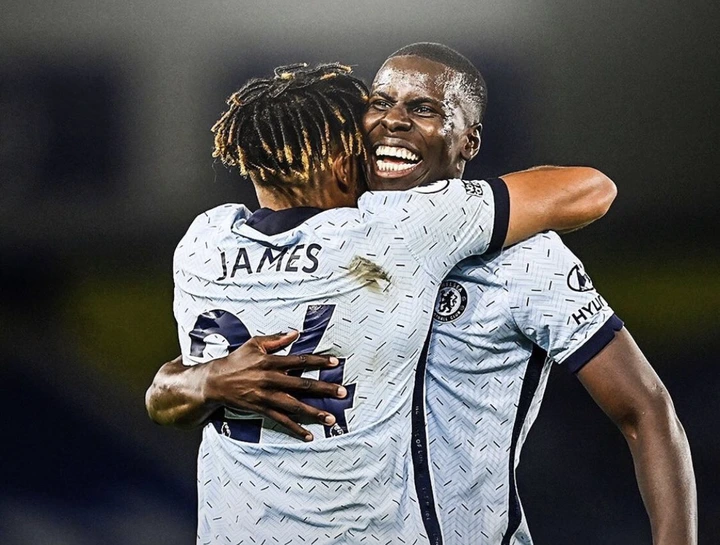 Kurt Zouma scored the last goal of the game in the 66th minutes, after his shot was deflected past Matthew Ryan by Brighton and Hove Albion defender, to end the full time 3-1 in favour of the Blues.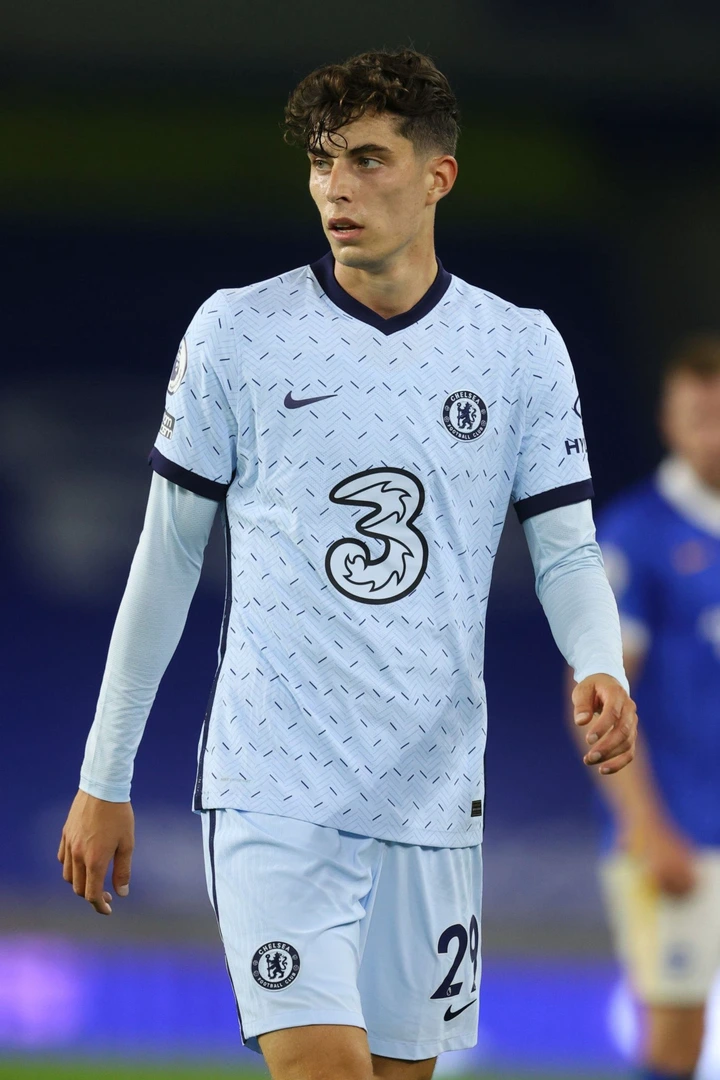 Former Bayer Leverkusen star Kai Havertz struggled throughout the match before he was substituted later in the second half, but he made some few passes in the game.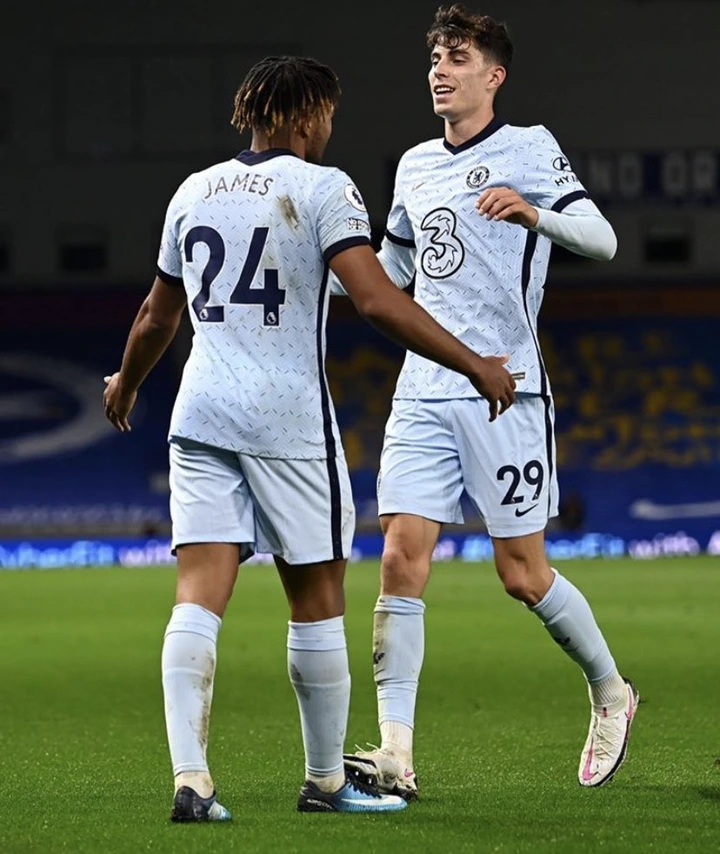 Reacting to his debut and the team's 3-1 victory over Brighton on Monday night, Kai Havertz posted on his verified Twitter handle on Tuesday afternoon that;
"Premier League Debut ✅ 3 Points ✅ @ChelseaFC."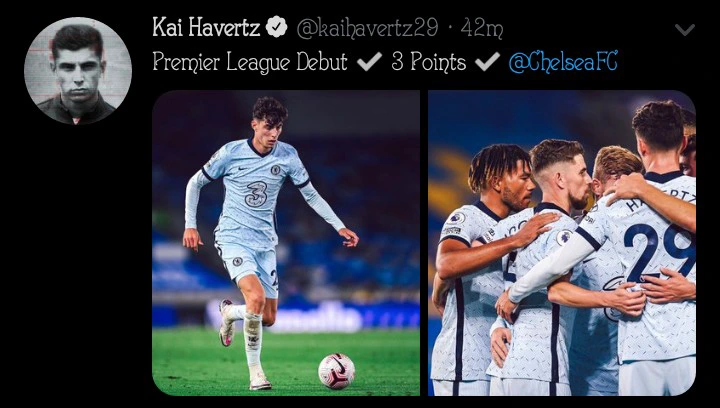 Football fans reactions to Kai Havertz' first statement after making his debut for Chelsea in the English Premier League.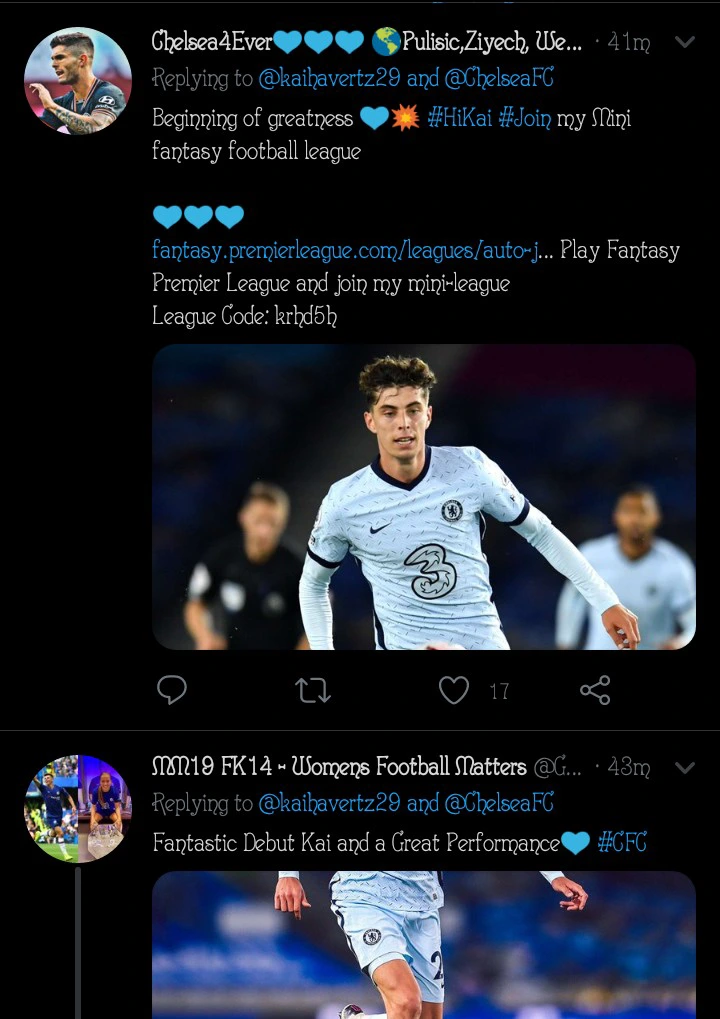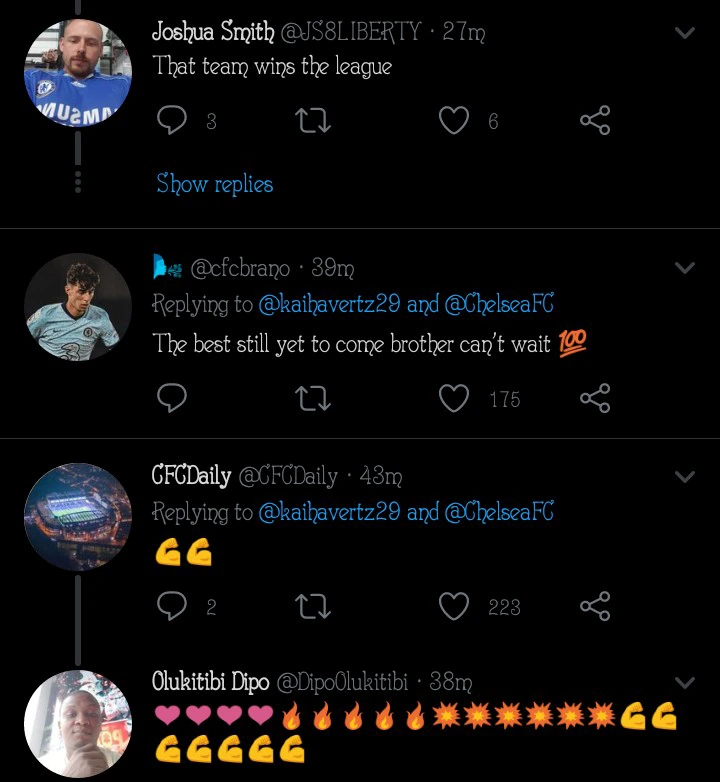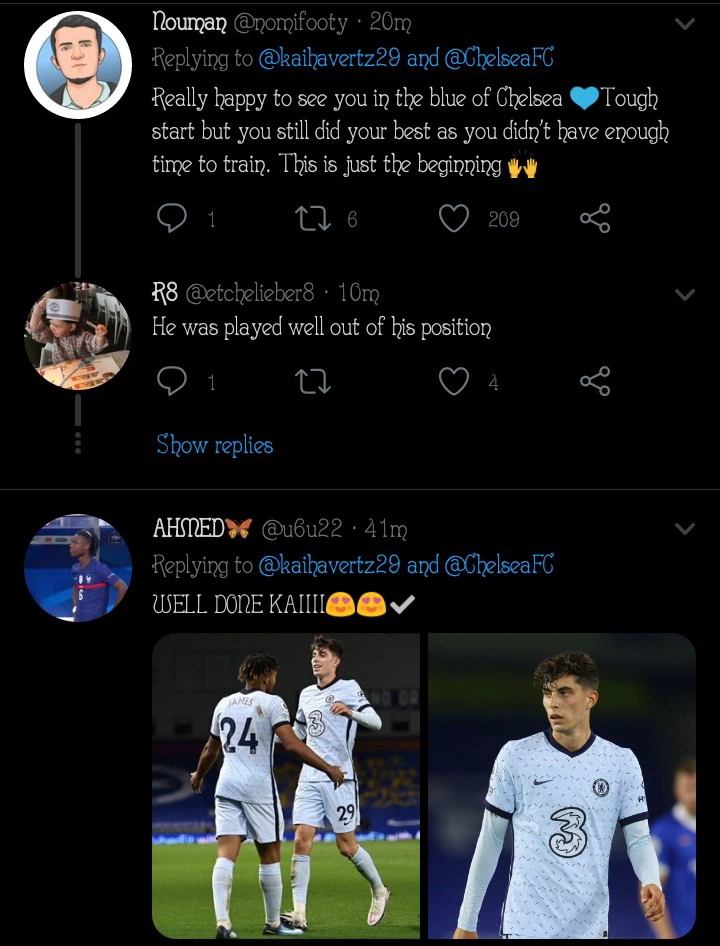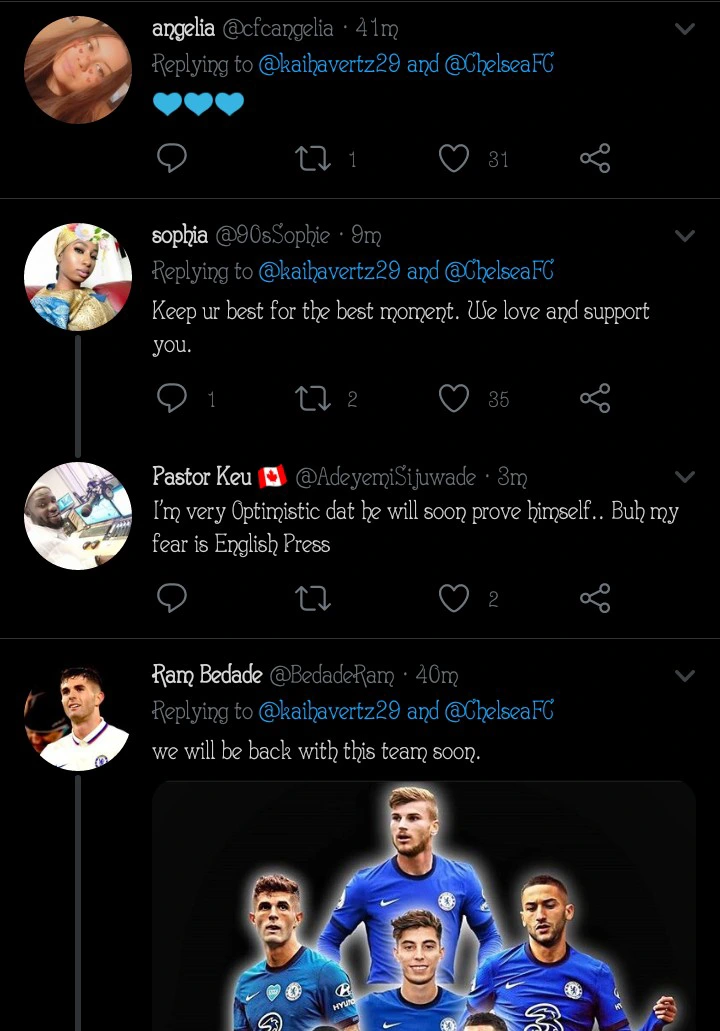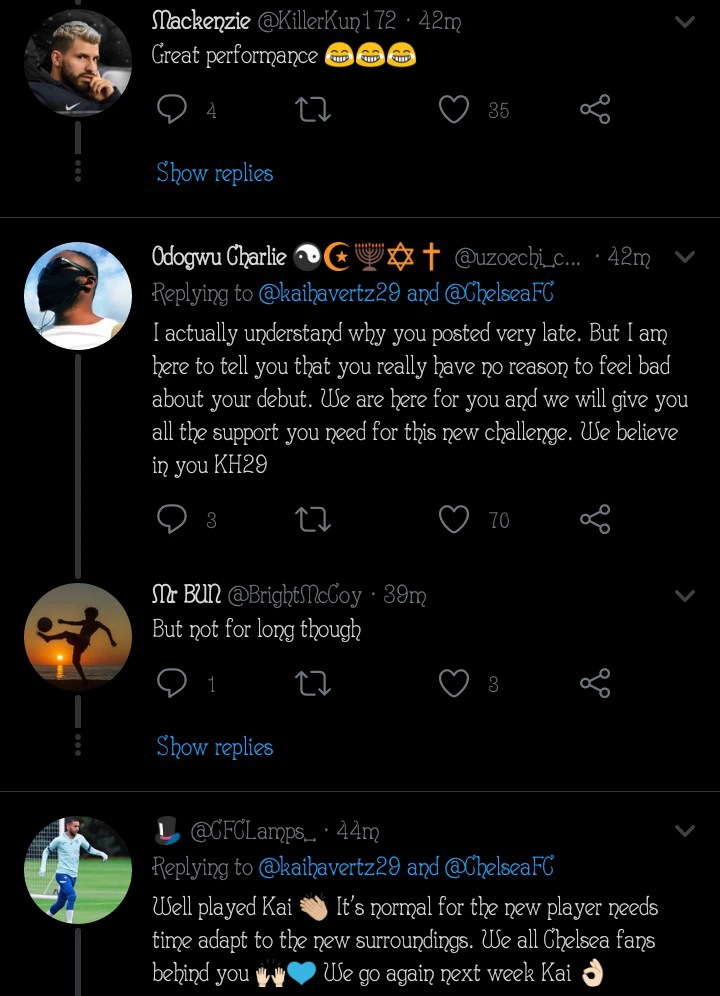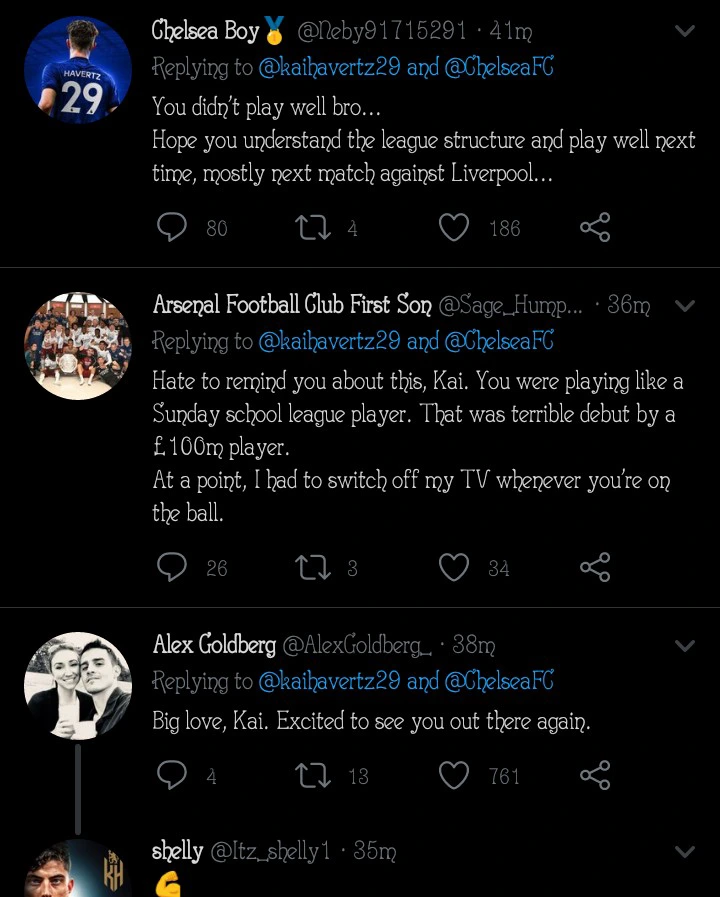 The 3-1 victory over Brighton and Hove Albion has now taken Chelsea to the 3rd spot in the English Premier League table, after a match played.