Sadiq Abdullahi, an officer of the Department of State Services (DSS), has been killed by his abductors in Katsina state, This Day reports.
The 33-year-old DSS operative was killed by the kidnappers despite receiving a huge ransom of N5 million from his relatives.
Abdullahi, according to report, was said to have arrived in his hometown in Katsina from Abuja alongside his wife and four-year-old son on Friday, September 11.
He was, however, kidnapped barely 24 hours of his Katsina visit at his residence behind federal secretariat in Katsina metropolis.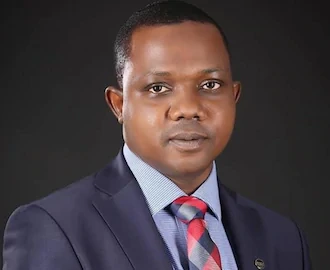 His abductors promptly demanded N13 million as ransom but later agreed to N5 million for his freedom after many pleas.
Abdullahi's family took the money to where the kidnappers promised only to mee the body of the DSS officer.
Police are yet to make a statement on the tragic incident that occurred amid mounting security threat in Katsina state
"He was about entering his residence behind federal secretariat on Saturday night at about 10:30pm after returning from our family house when the kidnappers forcefully removed him from his car after beating his security guard to comma. We reported the incident to Batagarawa police station but nothing was done.
"We took the N5 million to them on Sunday in Charanchi as negotiated. After the payment, they said we should go and receive him in Kurfi town on Monday morning. But when we reached there, we met his dead body with multiple gunshots on his head, ears and back. We buried him yesterday (Monday)," a family source said.
In a related news, DSS accused members of the outlawed Indigenous People of Biafra(IPOB) of attacking and killing two of its personnel.
A spokesperson for the DSS, Peter Afunanya in a statement on Sunday, August 23, said the attack occurred in Emene in Enugu state.
Afunanya described the attack as unprovoked, noting that efforts are being made to ensure the killers face justice.