Pastor Sylvester Ofori Allegedly Killed His Wife Because She Was Pregnant For His Choir Director
Rumours denied by her family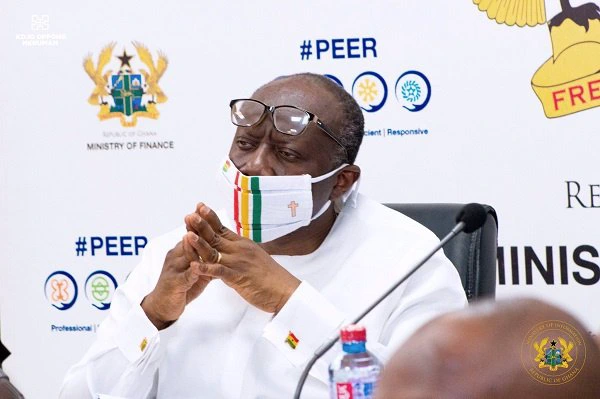 The report that Barbara Tommey, woman shot dead by her pastor husband, Sylvester Ofori, got pregnant for the choir director, has been debunked by her family.
The late Barbara was killed by her husband, Pastor Ofori, who is the head of Floodgates of Heaven International Ministries in Orlando in the United States.
Following her death, some reports spreading across social media suggest that the pastor killed his wife over cheating allegation and that she was allegedly pregnant for the choir director in their church.
But the family of Tommey has denied the reports of marital infidelity against the deceased are all not true because she never cheated on her husband.
According to Elizabeth Sophia Russell, an elder sister of Tommey who is Ghana, the deceased was a responsible and virtuous woman who was not living an immoral life.
Speaking in an interview with Kofi TV, Tommey's elder sister explained that just like any other marriage, the couple had their troubles.
Fed up with her husband, Tommey decided to leave the five-year-old marriage and had even filed for divorce about three months ago. After filing for divorce which's case is still pending in court because Ofori has refused to sign the papers to grant the divorce, Tommey left their matrimonial home to live with her mother.
Just last week, Tommey went back to the house of Ofori to pick up some documents to be sent to the father of her elder sister's children. Her appearance in the house caused Ofori to attack before the deceased's brother intervened.
In the viral video, Ofori was seen engaging in a serious fight with Barbara's older brother. The fight ensued after he assaulted Barbara before her siblings she arrived with at their matrimonial home to pick up her document.
When the fight got worse, Barbara was heard begging her brother to stop beating her husband. Upon being freed after being pinned to the ground by his estranged wife's brother, Ofori said "If I don't kill your sister, then I'm fake".

Revealed – Pastor Sylvester Ofori Allegedly Killed His Wife Because She Was Pregnant For His Choir Director

Pastor Sylvester Ofori is among the richest pastors/prophet in the united state. With his net worth rumored to be $5million U.S. dollars.
Family, Wife and Children:
Pastor Sylvester Ofori got married to his wife Barbara Tommey on the 19th of September 2015. Before eventually killing his wife in September 8, 2020. Does Pastor Sylvester Ofori have a child? There's no information if pastor Sylvester and Barbara had a child,
New insight coming out of the brutish killing of Barbara Tommey is that she was allegedly involved in a romantic affair with their choir director.
According to a report circulating online, Barbara allegedly had a s*xual relationship with the unidentified choir director and got pregnant for him.
The report went on to add that Barbara and the choir director had the affair in her matrimonial home.
To add insult to injury, another uncompromising video of Barbara that Sylvester got hold of, was taken in the jacuzzi in their own home and was sent to the choir director.
The reports added that Barbara Tommey mistakenly forwarded bedroom videos and photos with her alleged partner to her husband as that plunged their marriage to its darkest end.
Clothed in the spirit of humility, he acknowledges that he is totally dependent upon Jesus, as he is able to do nothing of himself," the bio adds. "He is always careful to give credit to God."
source: https://lailasnews.com/