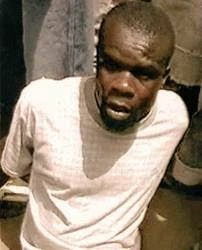 Meet OSISIKANKWU: One of the most feared and notorious kidnapper the South East has ever experienced. With real names Obioma Nwankwo. Osisikankwu was known as a deadly, ruthless and cold blooded killer.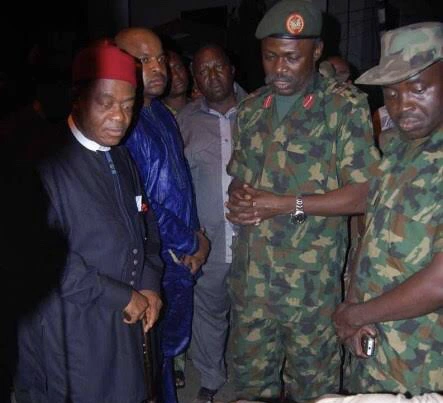 Osisikankwu's body being shown to T. A Orji
He is an indigene of Ugwuati, in Ukwa West local government area of Abia State. A state he and his dare devil gang terrorized for years before he met his end in the hands of Nigerian Army on Sunday, 12 of Dec 2010.
Osisikankwu spent most of his life in Port harcourt, Rivers state where he became a member of a dreaded militant group in Okirika. When the Niger Delta militants were granted amnesty by Late President Umaru Musa Ya'adua, Osisikankwu returned to his hometown in Abia state.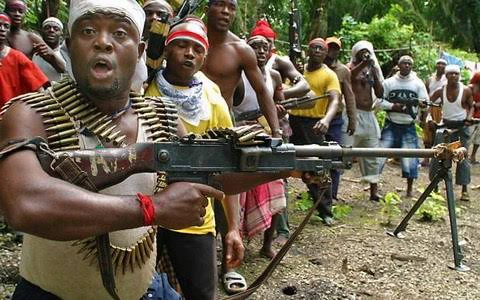 There he formed what later became one of the most feared kidnapping and criminal syndicate, in the history of South-East and South-South, Nigeria. Having great knowledge of the Ugwuati evil forest, he used it as his operational base to cause mayhem in Abia state and surrounding states which include Rivers state.
Obioma Nwankwo aka Osisikankwu's group were sophisticated and large. He had to split them to smaller units and they all report to him. They were involved in; bank robbery, kidnapping, car jacking, assassinating and whatnot.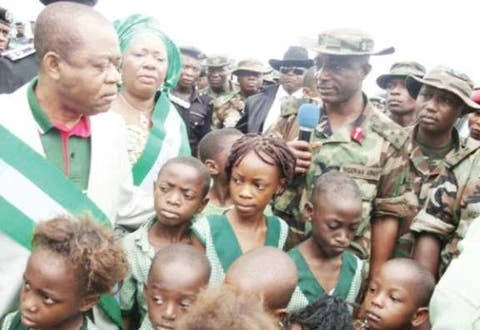 The kidnapped pupils, then Abia Governor and the Army
However, he met his waterloo when he kidnapped about 15 school children of Abayi International School, Aba on the 27th of September 2010. This horrific act by Osisikankwu sparked public outcry which made the then President, Goodluck Jonathan rose up to the occasion.
A manhunt for Osisikankwu began. The operation that led to his death was coordinated by the GOC, 82 Division Enugu, Major General Sarki Yaki Bello, under the close supervision of Lt Gen Ihejirika the then chief of Army staff.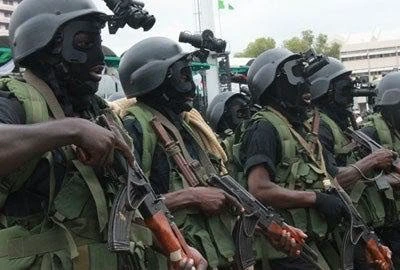 After almost 6 weeks of the deployment of the special task force to Abia state by President Jonathan, Osisikankwu was killed, and his remains driven in an open roof car all over Aba by the military. This was done to reassure residents of normalcy returning to the city.