A lady who was deceived into travelling to Russia on the false promise of a better life, narrates her ordeal in the hands of her traffickers.
The lady who is from Edo State simply identified as Florence Abu shares her experience to young people, with the aim of creating awareness against trafficking.
According to her, she was lured by one Mr Endurance Ehioze who told her that, he has in a vision seen a better life for her in far away Russia.
Florence who was just a hair stylist said at first, she refused the offer to travel. A persistent Mr Endurance told her that it was an opportunity to make her life better, as well as take her family from the poor background which they were in.
She saw reasons with Mr Endurance, but then complained about not having money. She was told to sort out getting an international passport, and the rest will be taken care of.
Just when she was still getting ready, Mr Endurance expressed concerns over trust, as he alleged that she may abscond on getting to Russia. To ensure that such a scenario does not occur, she was asked to bring certain things for rituals.
According to Florence, she was asked to bring hair from her head, hair from her armpit, as well as her fingernails. The items which she had no problem providing was handed to the mother of Endurance, who goes by the name of Vivian Ehioze.
Eventually she travelled and upon arrival she was handed over to a handler which they call or refer to as "Madam".
There she was told that she has been sold for the sum of $46,000 which she is to work and pay back.
The nature of job she was told differed from the one she met. Like some other girls who were also Trafficked to other places such as Italy, the job was not a honourable one.
She was told to either do the work they asked of her or she pays back the money. Should she decided to prove stubborn or try and run away, she will be found and Killed.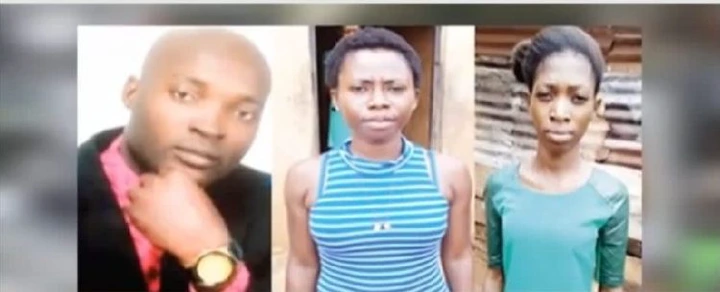 Hopeless and without options, she did the job. According to her she barely had time to rest from her clients who were sometimes abusive. She also narrated how she was thrown from a 3 storey building, causing her to break a hand. Still her handler couldn't care less as she was told to continue working.
So was her ordeal until she fell sick. The sickness was so severe that every medical approach were abortive, and she had to be repatriated back to Nigeria.
On getting here, she narrated her story to a body which worked against traffickers, and eventually Mr Endurance, his mother, and other members of the syndicate were arrested.
They were later charged to court to face trial for their alleged crimes, and they are still in police custody as the case is still in court.
Florence who has already recovered from the sickness, has gone back to her hair stylist job but is yet to get an apartment for her business.
She now works with several Anti trafficking agency to create awareness to other people, even as she continues her legal battle to get justice for what was alledgedlly done to her.
Source : Premium times