A 2_ year old girl allegedly reaped of life by housemaid for refusing to dress up.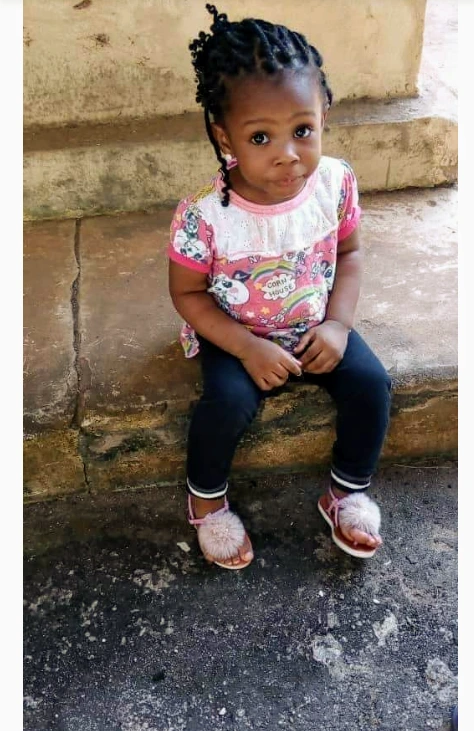 As shared by a Facebook user_Somack Aju Mbaise, said the incident occurred at Ihechioma street,off MCC road in Owerri, Imo state.
She wrote thus…..
"You see why I will always go for adults".
"Try nonsense with me and rot in jail"
"But such evil like this be far away from me and my household"
This is really alarming and should be addressed with immediate alacrity, let's imagine the pain of the parents and family members.
A young lass sent to untimely death by housemaid is uncalled for…..
Parents need to be vigilant, the days are evil.
Having your children put in a minder's, housemaid's, or Nanny's custody is even a greater responsibility compared to living without any helper.
It needs physical, spiritual and psychological strength to ensure that things work the way you expected
Parents are advised to be caring and loving to both Minders,Housemaids, and Nannies to avoid a transfer of pain and aggression to your children in their custody.
Indeed this is Tragic_Rest in peace little girl.