The Federal Government lead by President Muhammadu Buhari, who is a lover of Academics and a father figure to Nigerians instituted the presidential task force team(PTF) to help in reducing the virus and making possible plans towards school resumption.
However, the federal government have allowed state government to resume school and make sure they adhere strictly to health guidelines.
At the moment, students are happy with the decision of the federal government because they are certain to resume school activities in due time.
The federal government asked state governments to resume school activities whenever they are ready.
If Your State Is Listed Here, Resume School On 2nd October:
1. Delta state
2. Ekiti state
Below are some states with their date of resumption. With these updates, students should prepare intensively towards the resumption of schools in their various states.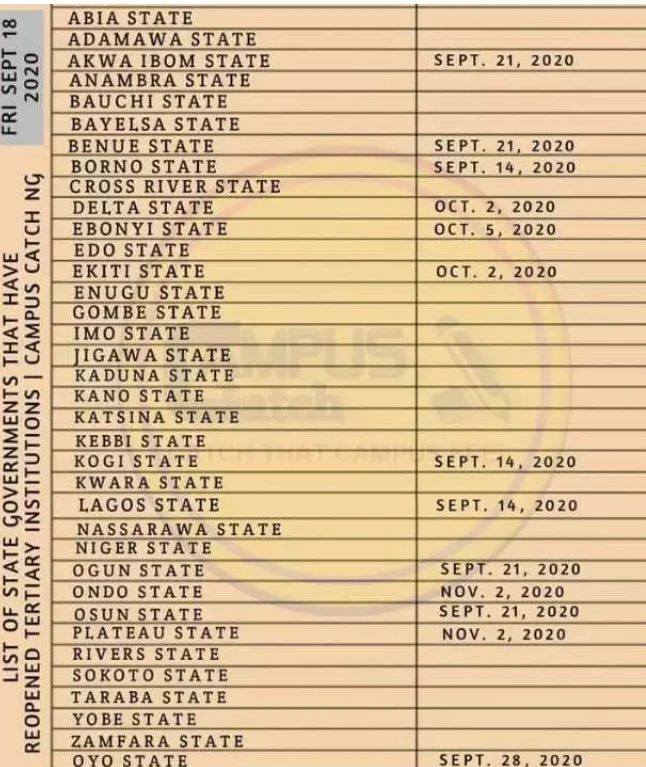 As a Nigerian, be generous to others by sharing this vital article to them.