The ship is huge, almost like a floating city. There are 16 decks, countless bars and restaurants and enough entertainment to keep the kids busy for your whole trip. We tried to tour the entire ship but every time we started something else would stop us in our tracks, it was quite mind blowing. The Bionic bar is a sight to behold which I had to stop and test of course!
.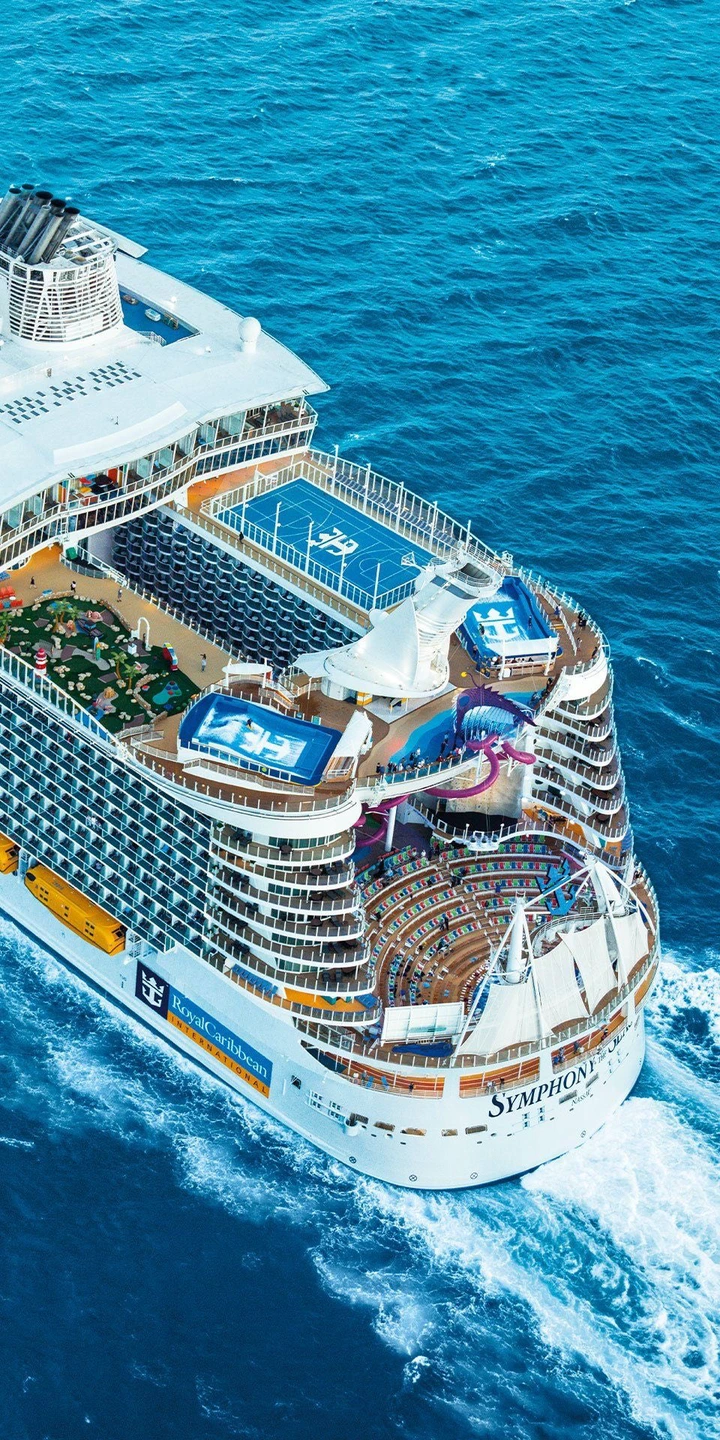 Symphony of the Seas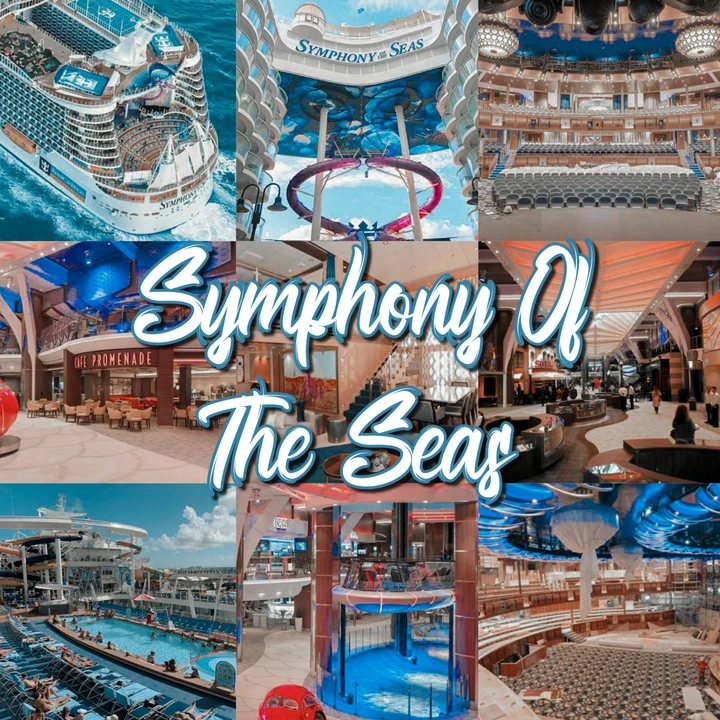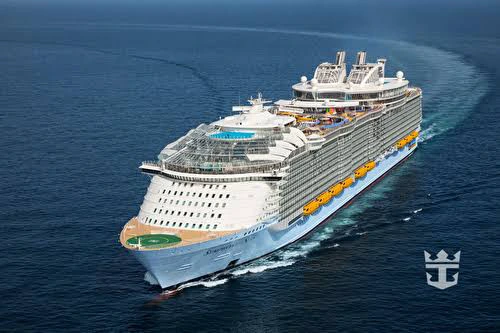 Imagine, if the knowledge of transportation still stands on horse riding, how long will it takes to travel from Ibadan to Kaduna, maybe like 6months, or using canoes on our water ways. Also, it is impossible for the people in this decade to live without mobile phones on their hands.
However, to enjoy those innovations to the fullest, you need to be financially buoyant. Johnson quotes: Resolve not to be poor: whatever you have, spend less. Poverty is a great enemy to human happiness; it certainly destroys liberty, and it makes some virtue of impracticable, and others extremely difficult. It is not a sin to live a life of royalty even if you are not from a royal family, in as much as it is in legitimate way. If you want to have a mouth-watering and exceptional experience, continue reading please.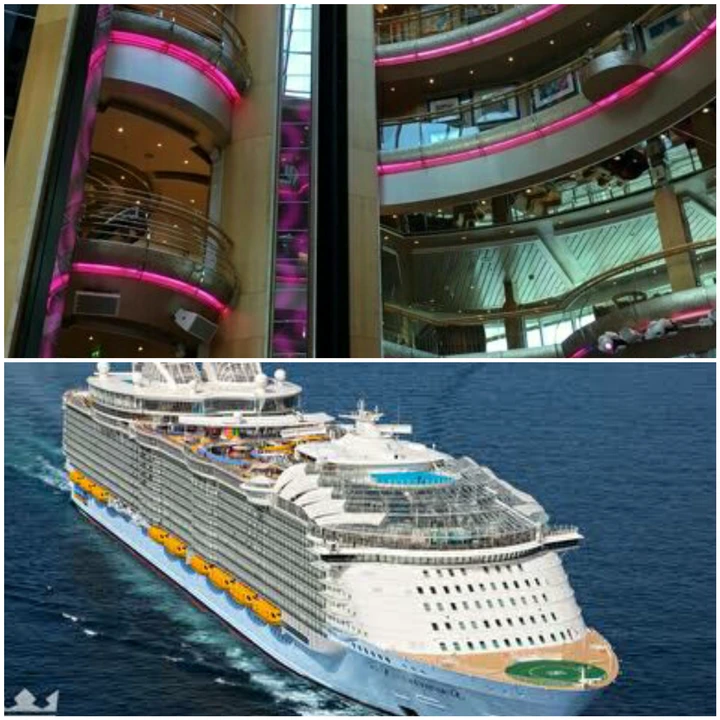 Royal Caribbean Cruises Ltd, one of the world renowned ship builders has just added another giant ship to their fleet called "Symphony of the Seas"; it is an Oasis-class cruise ship. She was built in 2018 in the Chantiers de l'Atlantique shipyard in Saint-Nazaire, France, the fourth in Royal Caribbean's Oasis class of cruise ships. At 228,081 GT, she is the largest cruise ship in the world by gross tonnage, surpassing her sister ship Harmony of the Seas, also owned by Royal Caribbean International. This giant cruise monster cost US$1.35 billion.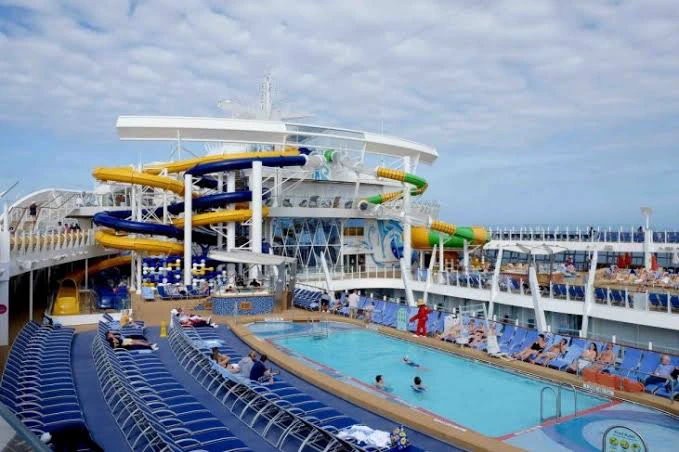 Water Park of the Ship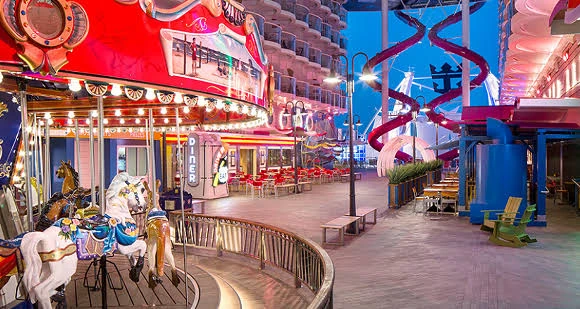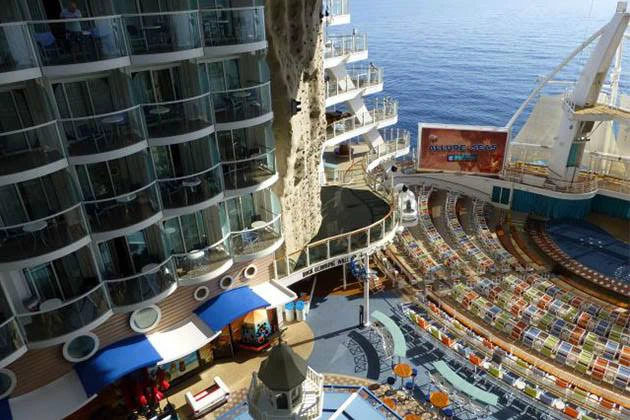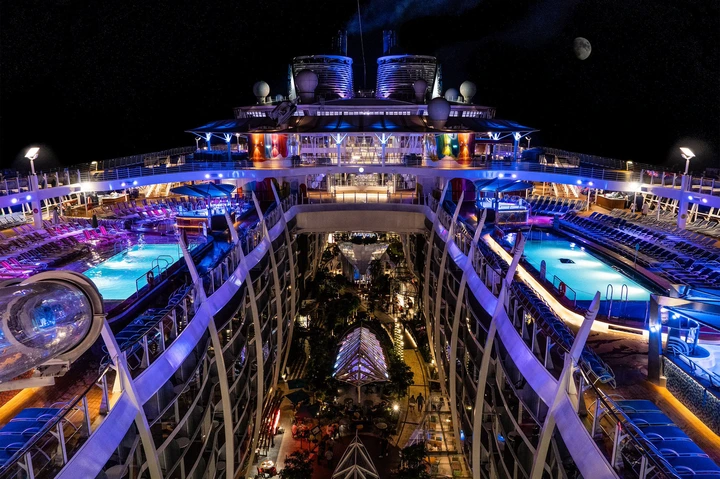 Symphony of the Seas measures 361.011 metres (1,184 ft 5.0 in) in length and has a gross tonnage of 228,081 across 18 decks (Note: Oasis of the Seas has 16decks). She is able to accommodate 5,518 passengers at double occupancy up to a maximum capacity of 6,680 passengers, as well as a 2,200-person crew. There are 16 decks for guest use, 22 restaurants, 4 pools and 2,759 cabins.
For size perspective, Symphony of the Seas is about 30 metres (98 feet) longer than the largest military ships ever built, the U.S. Nimitz-class aircraft carriers. When compared to landmarks, Symphony of the Seas is as long as 3.5 football fields and twice as long as the height of the Washington Monument.
Facilities include a children's water park, a full-size basketball court, ice-skating rink, a zip line that is 10 decks high, a Broadway-style theater with seating capacity of 1,401 passengers, an outdoor aquatic theater with Olympic-height platforms, and two 43-foot (13 m) rock-climbing walls. There is also a park containing over 20,000 tropical plants. One of the cocktail bars onboard includes electronic ordering via tablet and drink preparation by two robot bartenders that can prepare up to two drinks per minute.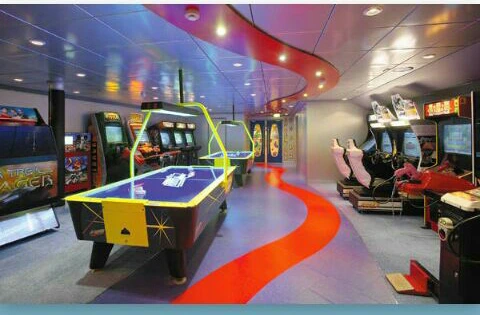 For the game lovers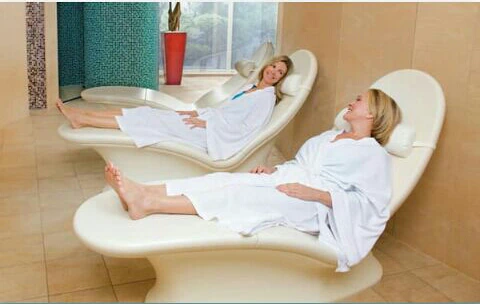 Spar section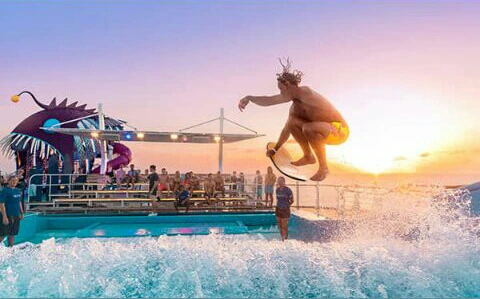 Ice Scating
Symphony of the Seas is designed to be a zero-landfill ship with all waste recycled, processed through water-purification systems, incinerated, or sent to a waste-to-energy facility.
From 15 to 18 February 2018 the cruise ship underwent sea trials and was formally turned over to Royal Caribbean International on 23 March. On 24 March the ship left Saint-Nazaire for Málaga under the command of Rob Hempstead, arriving on 27 March, and arrived at the vessel's first homeport of Barcelona, Spain on 29 March.
On 31 March 2018 Symphony of the Seas offered her first passenger cruise and began her maiden voyage on 7 April for a week-long trip through the Mediterranean.
See more pictures of the Cruise Ship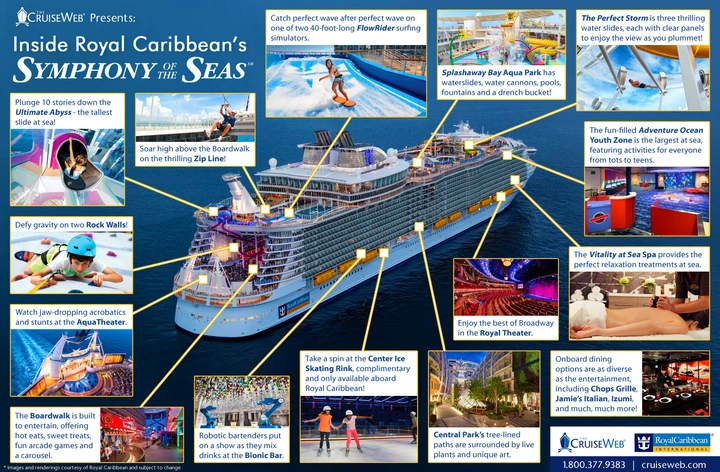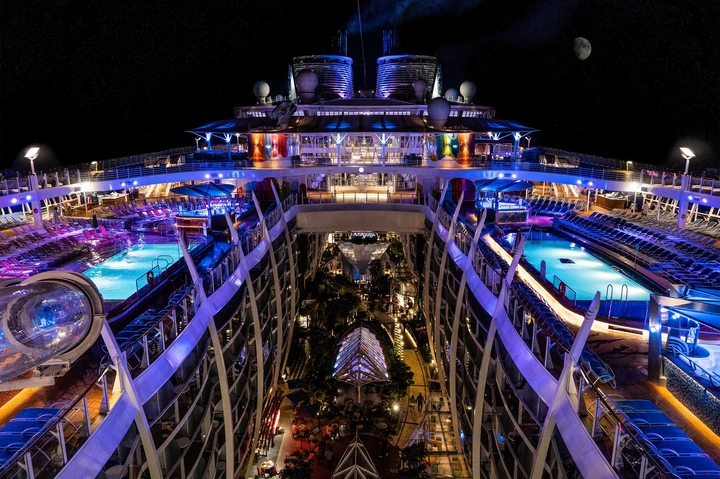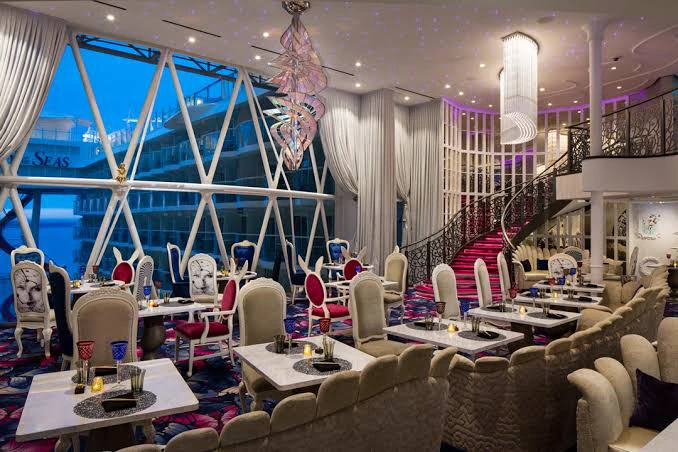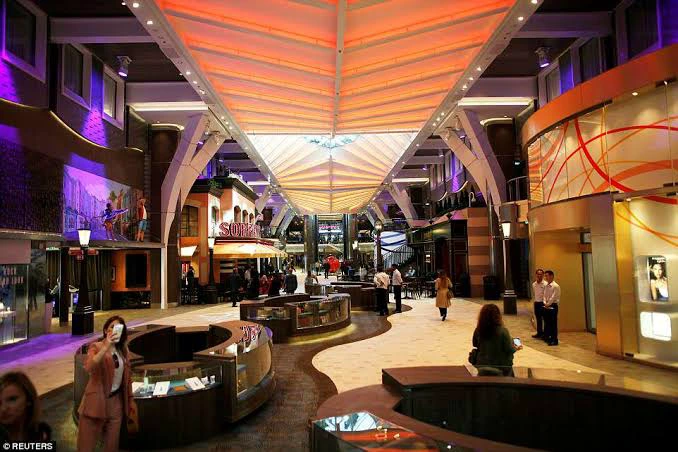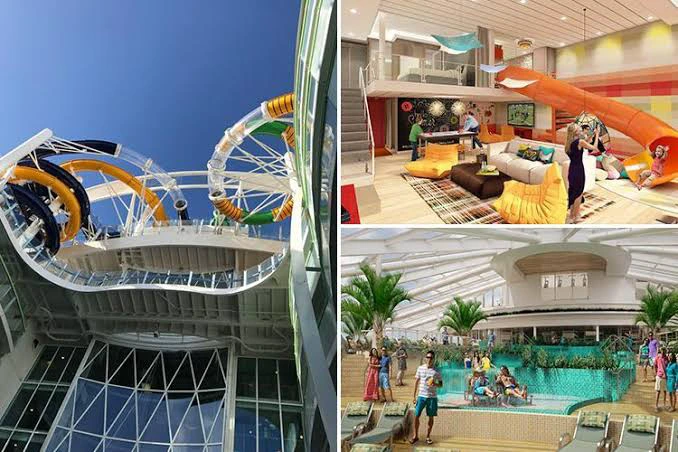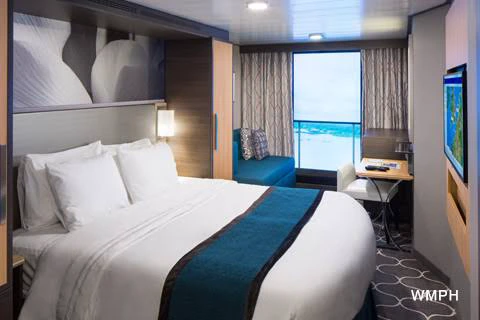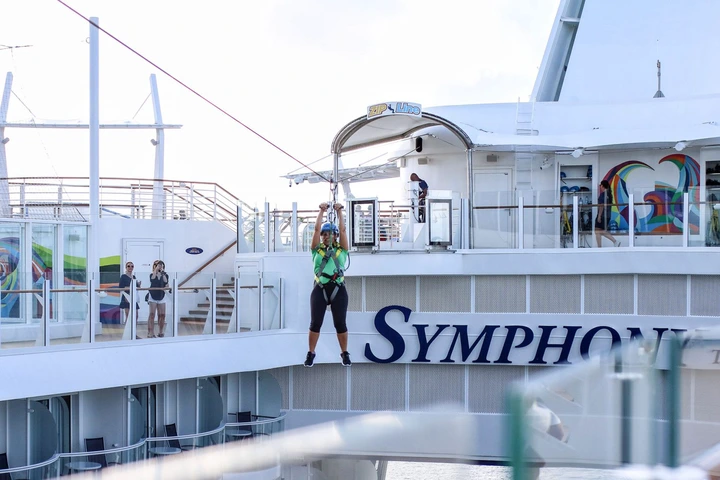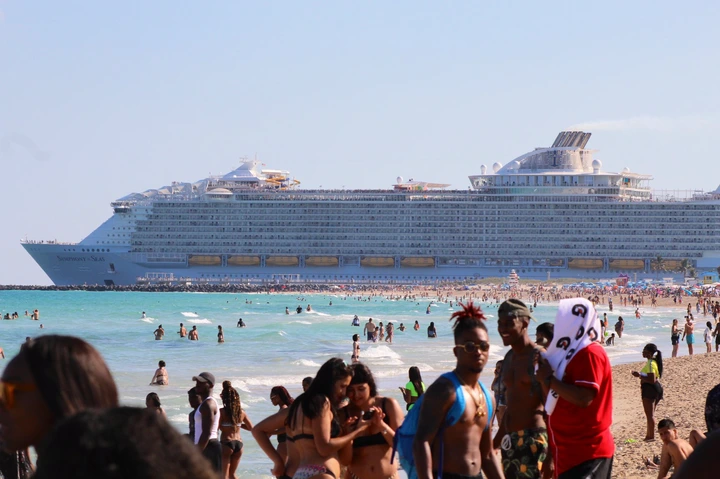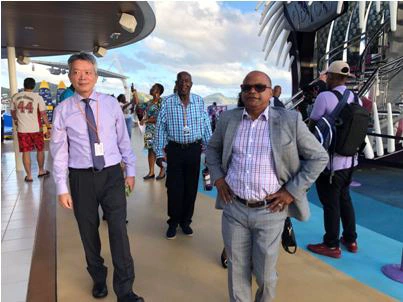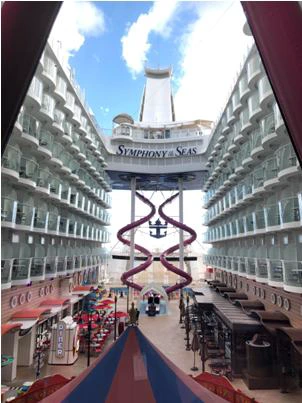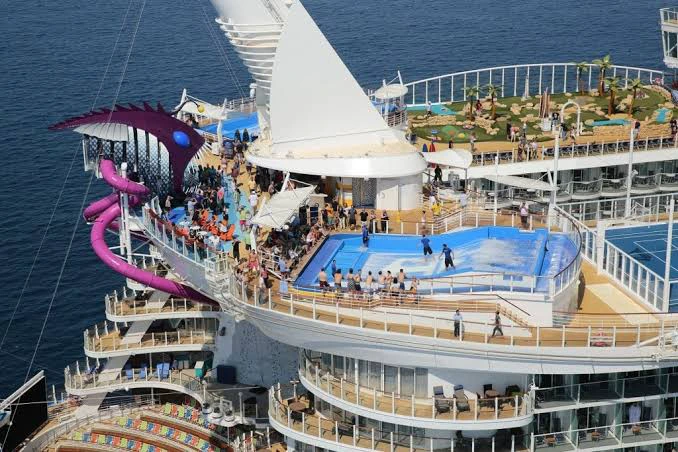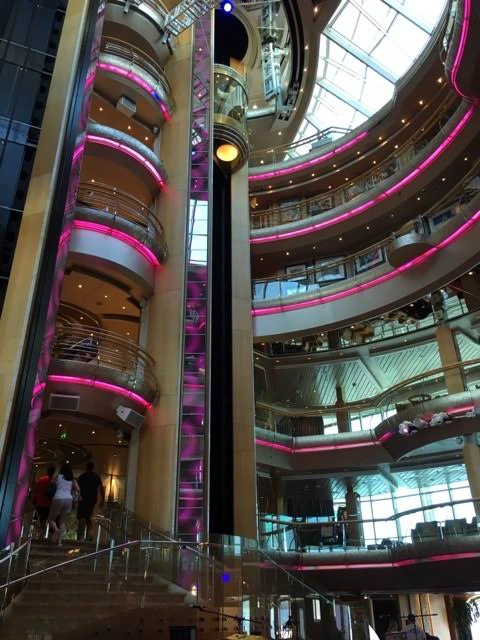 Broadway-style theater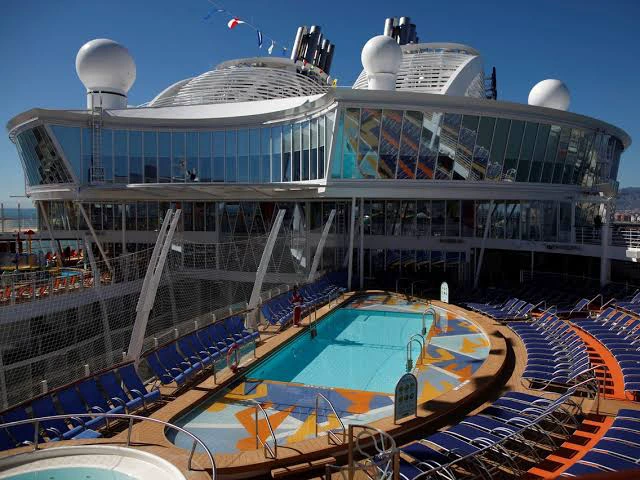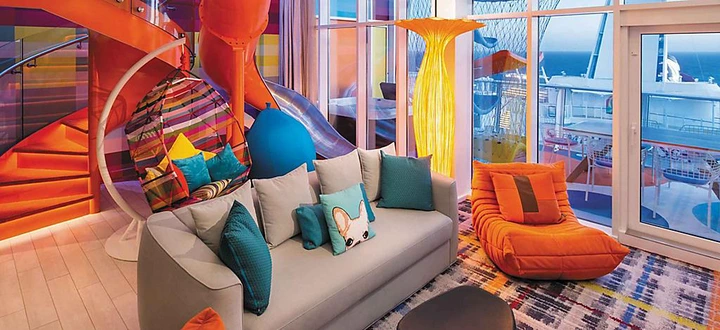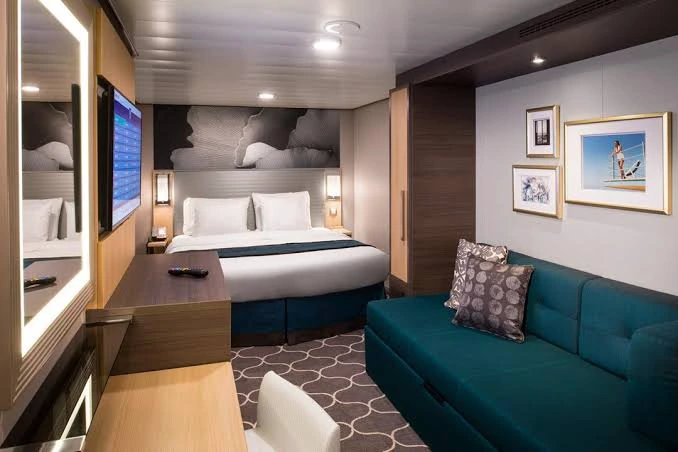 Suites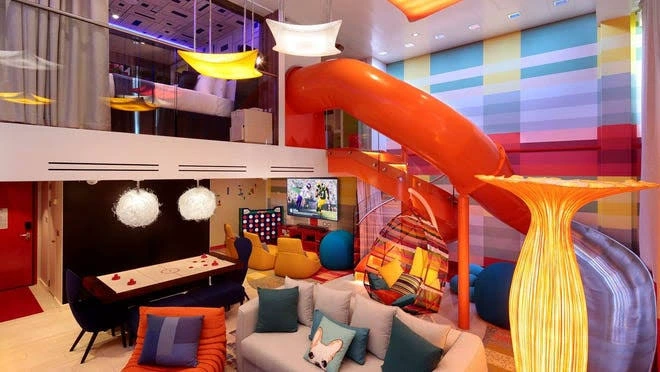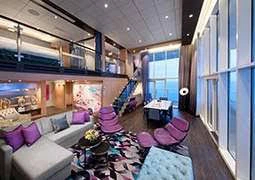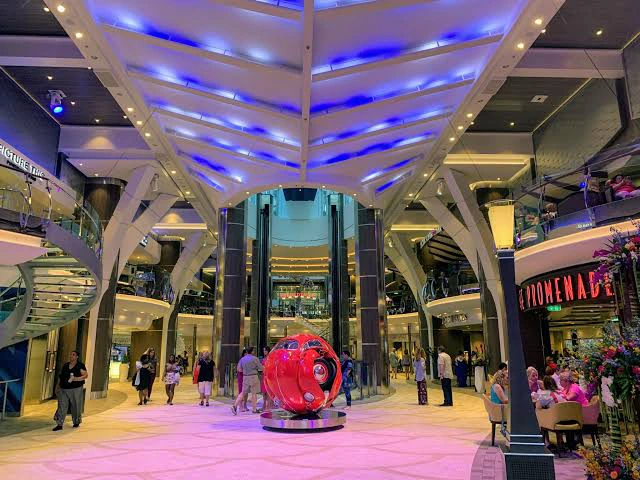 Kindly like, comment and share with your friends. Also, don't forget to follow my page for more interesting, educating, entertaining and informative news.