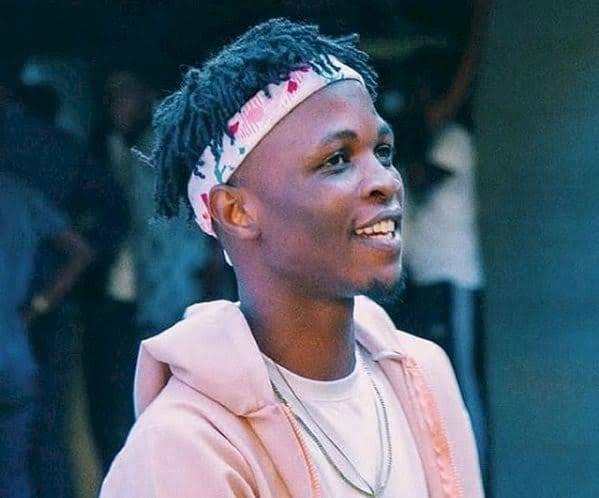 Fans of Big Brother Naija Housemate, Laycon gets emotional after he revealed not too long ago that he is a sickle cell patient. This caused a lot of reactions from people on social media as it came as surprise.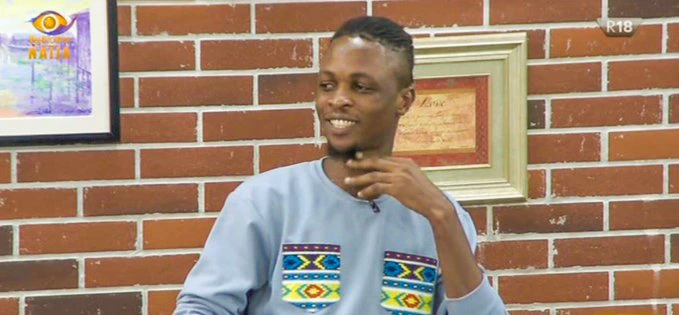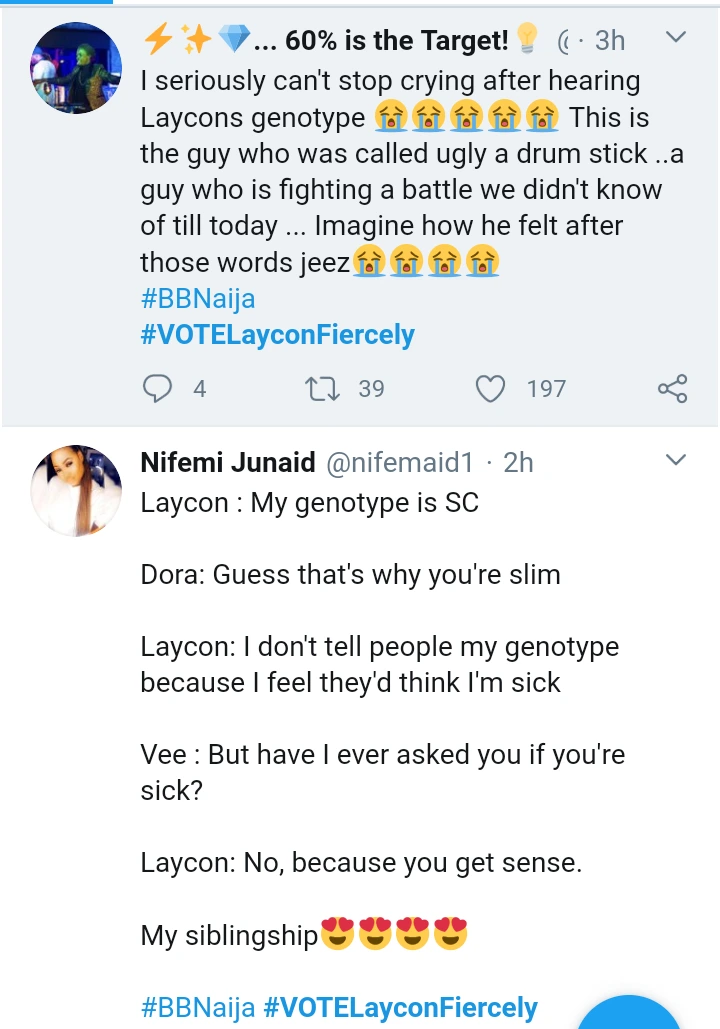 His fans attacked people who had once insulted and trolled him bases on his physical appearance.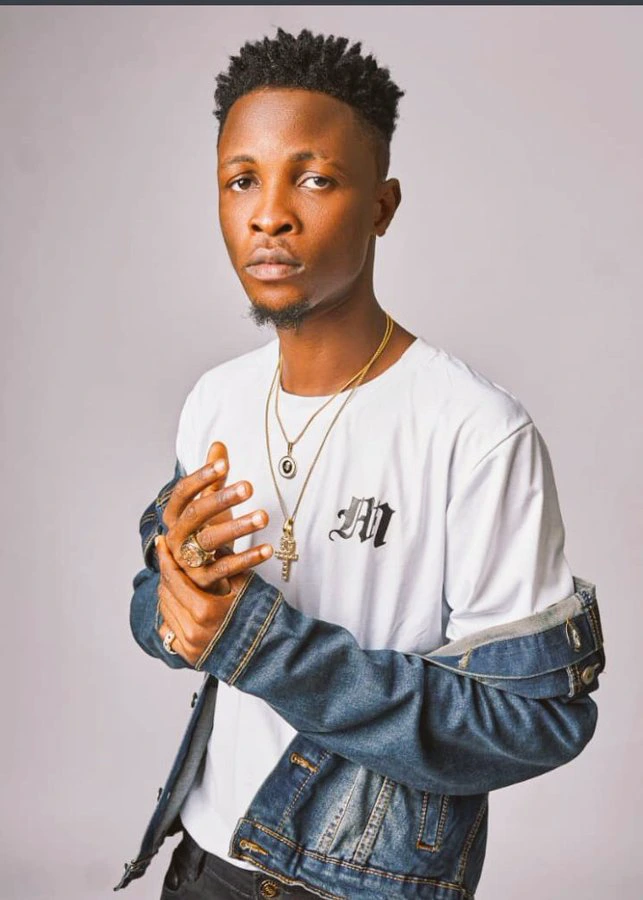 After the scary revelation, some fans dug up old tweets of Laycon as far back as 2019. In these particular posts, he wrote about his father, who he apparently lost at that time. The talked about finding out about his death and missing him. It is quite touching and emotional. See the posts below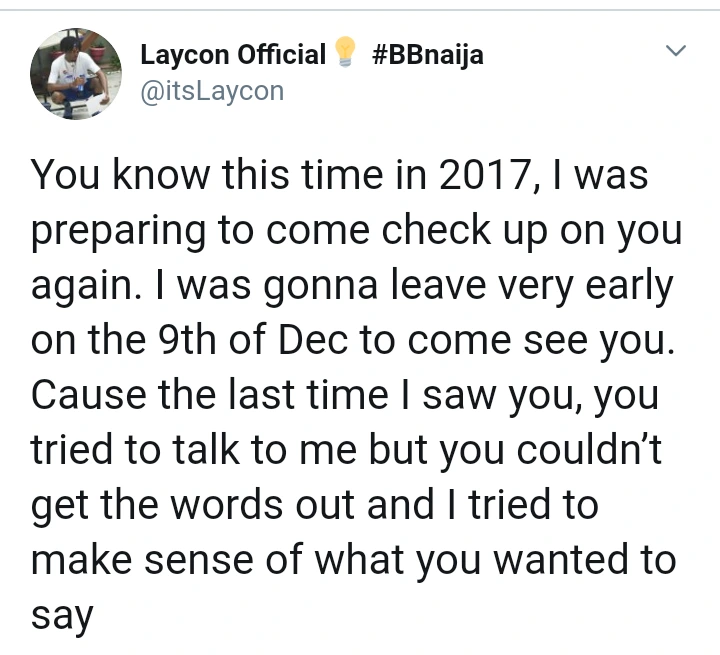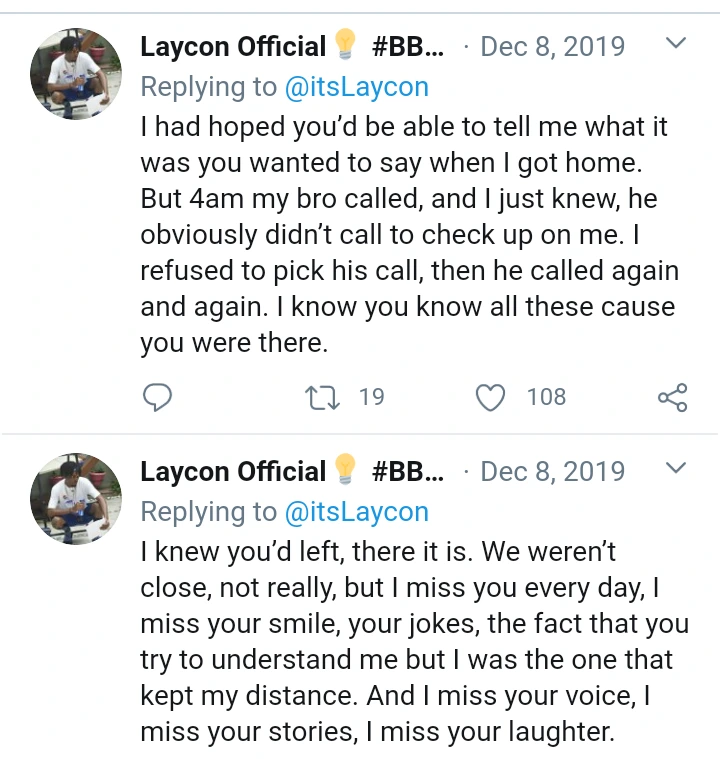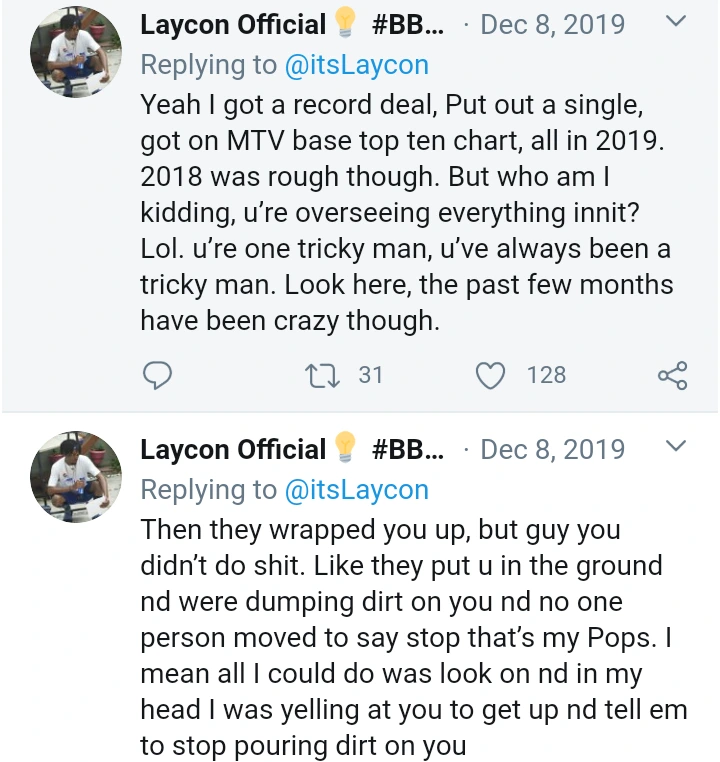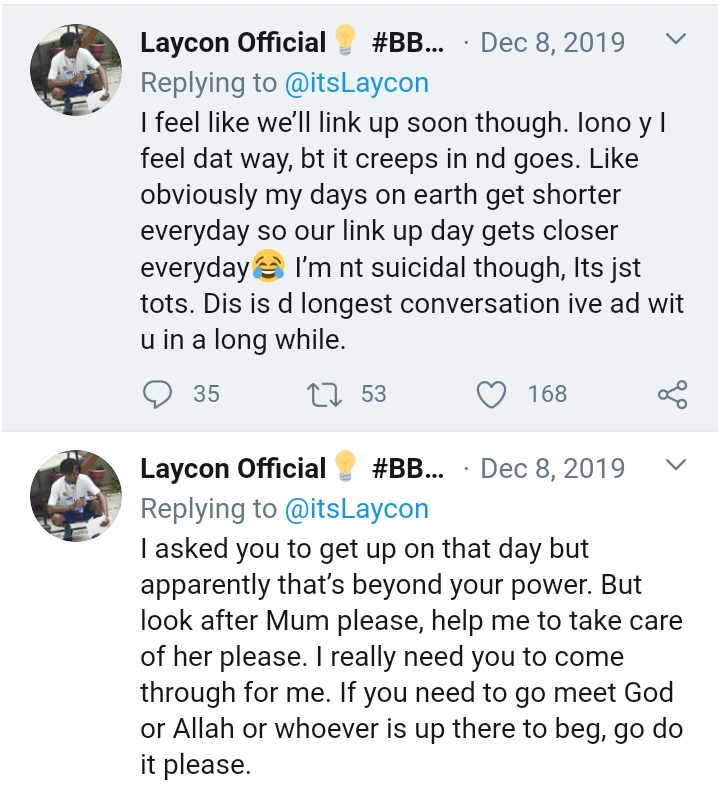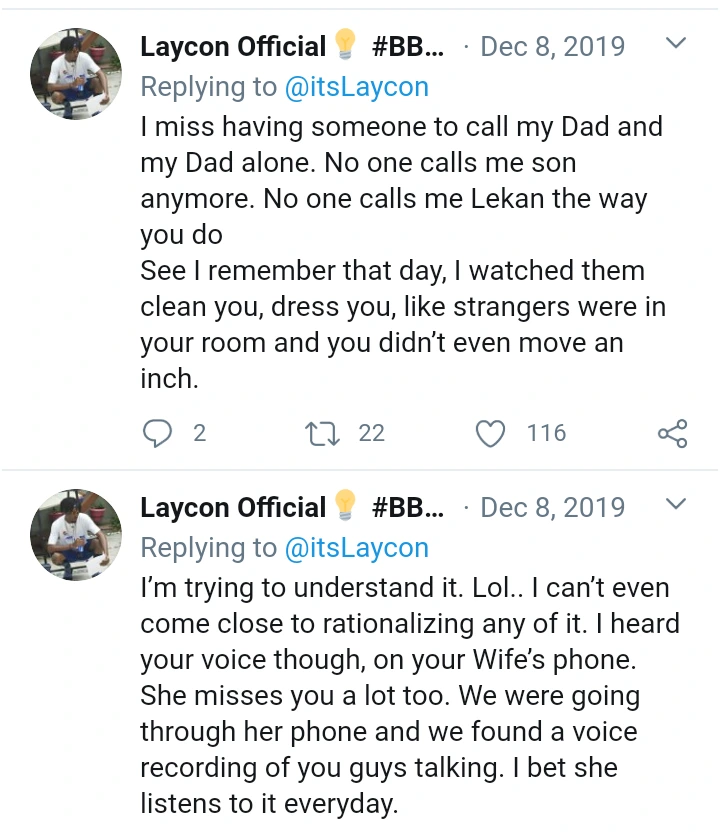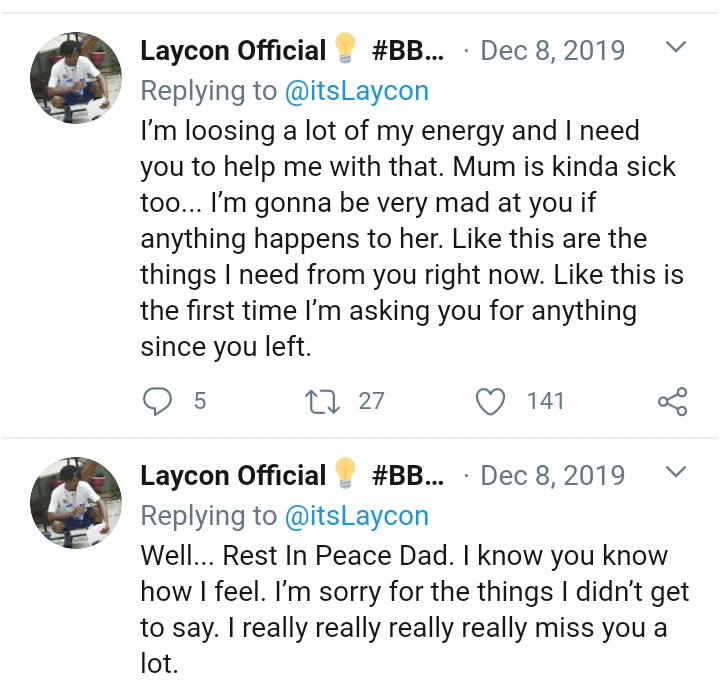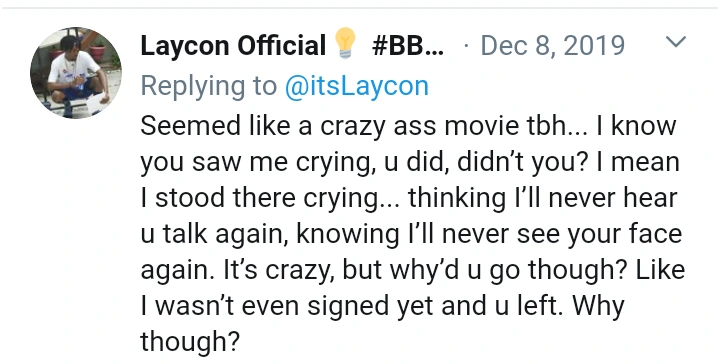 The one that particularly got the attention of so many people is the one below. In this one, he wrote that he feels like he would "link up"with his late father soon and also that his days are getting shorter on earth. Many people must have interpreted this to mean that he thinks he will die soon, especially now that they now know that he has sickle cell anemia.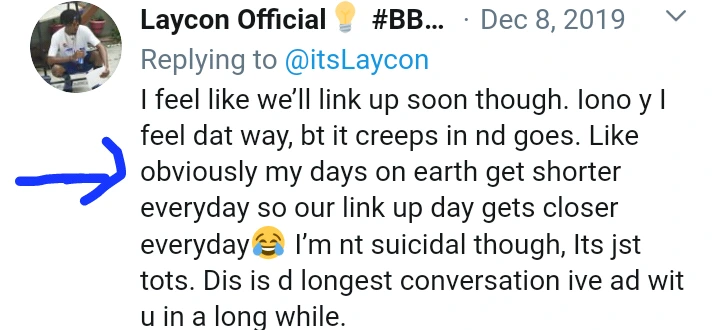 See how they reacted to this: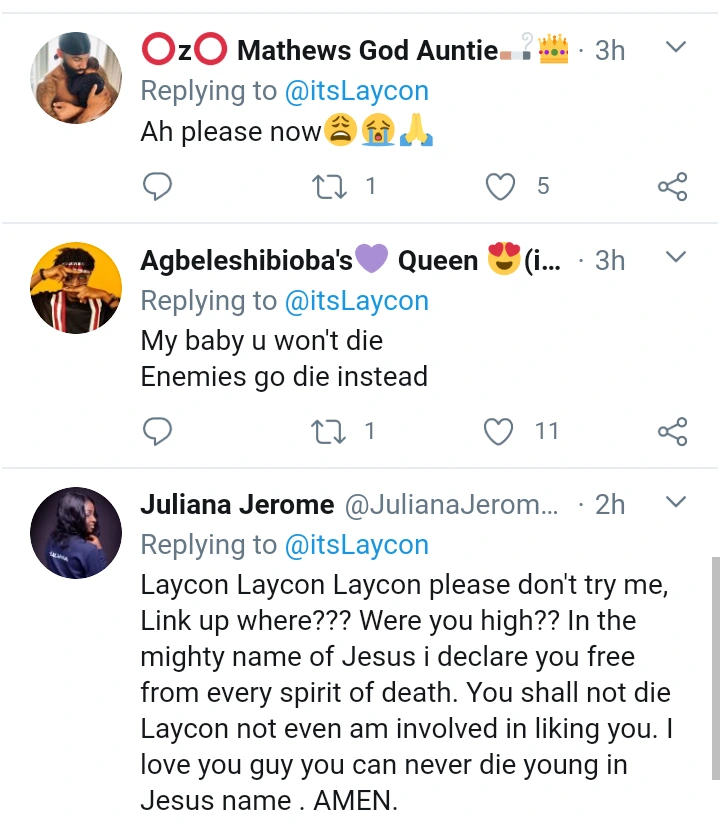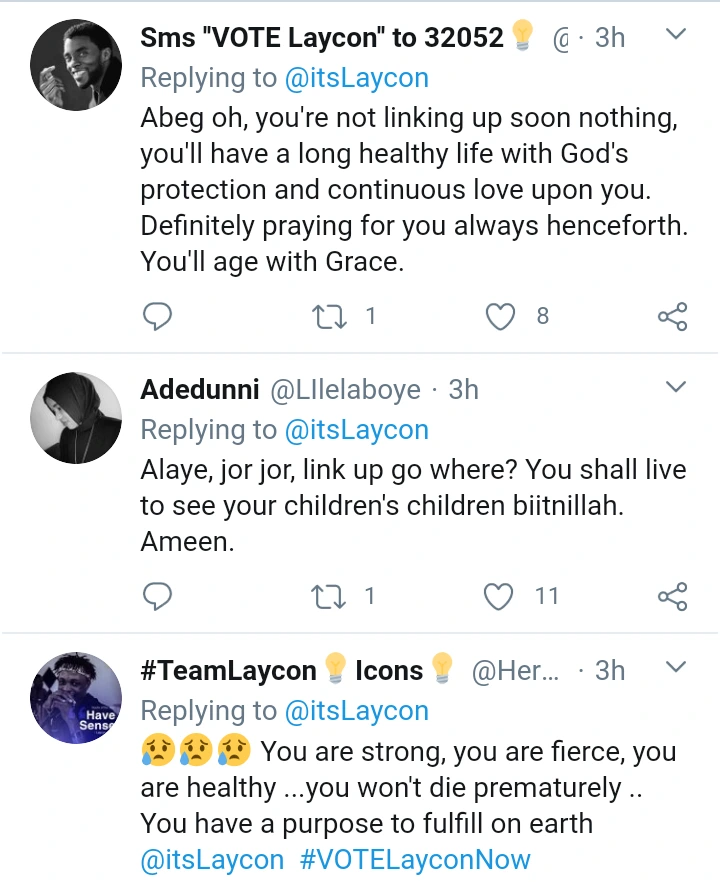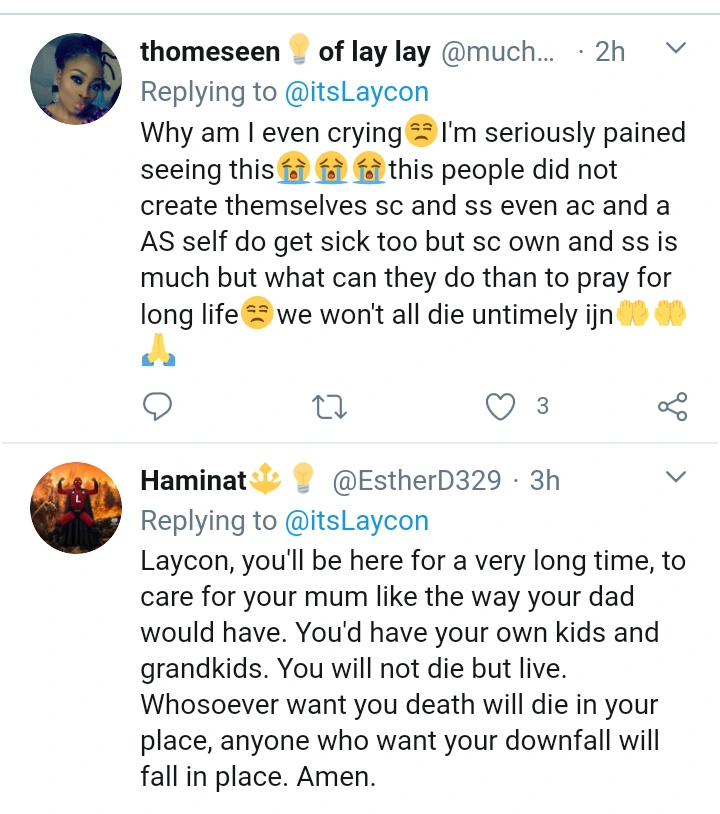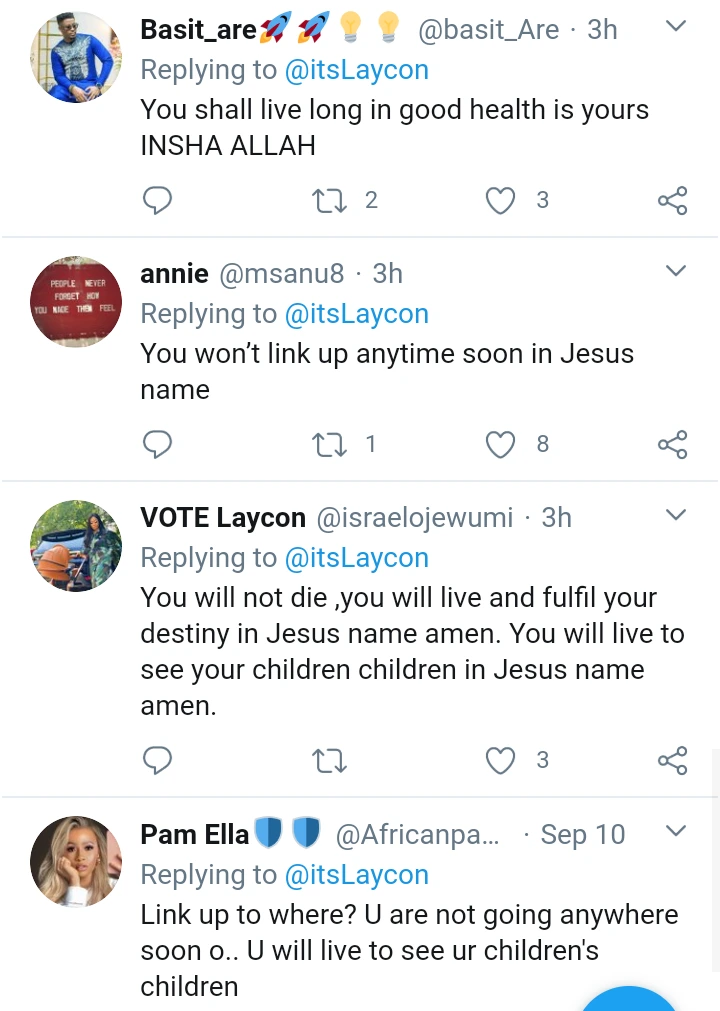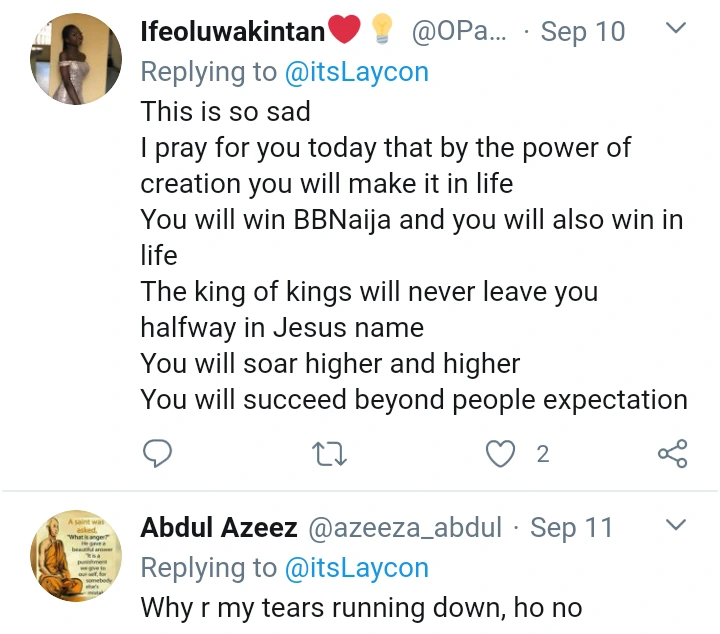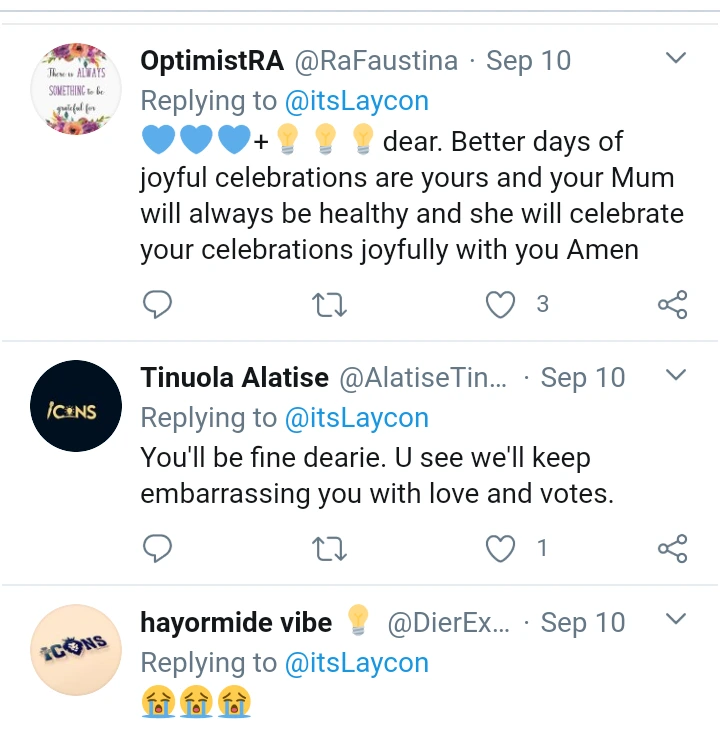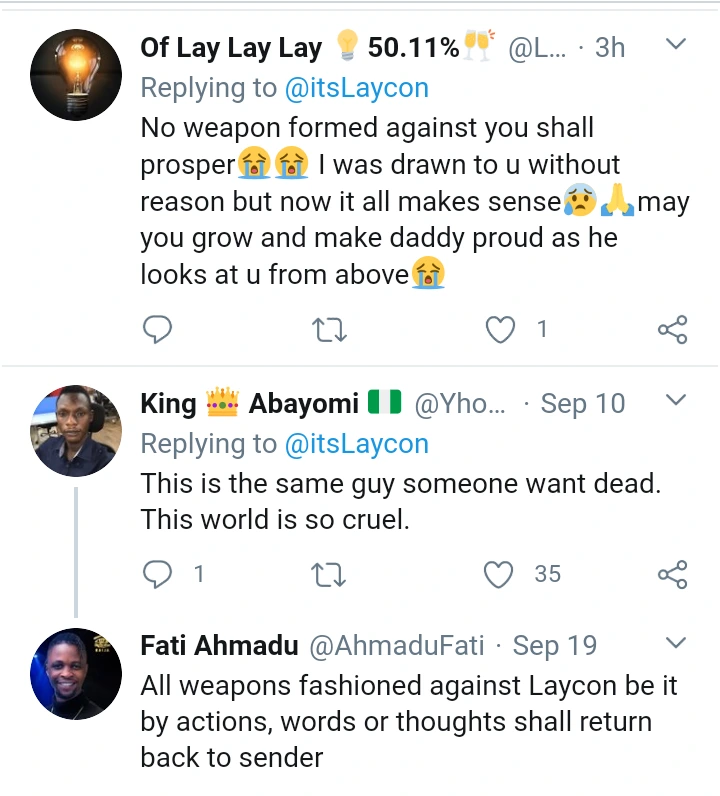 A lot of people have become very emotional after Laycon recently revealed that he is a sickle cell patient during a discussion with other housemates. He was initially reluctant about revealing his genotype because he doesn't want people to pity him.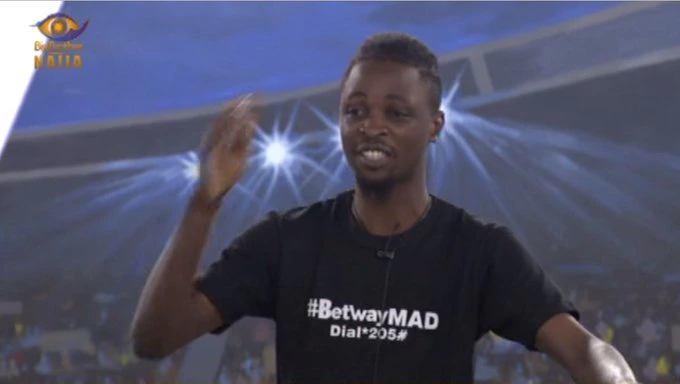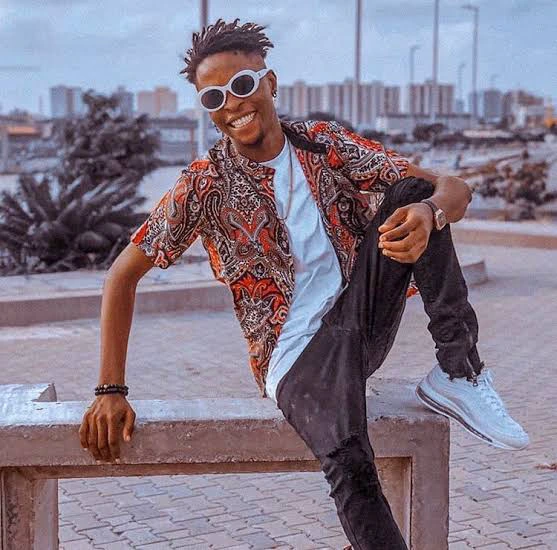 He has often been trolled for his slim and small stature. On the first night of the show, many people profiled him as a fraudster and a drug addict based on his looks. Even Erica, the disqualified housemate called him ugly and insulted him severally based on his looks.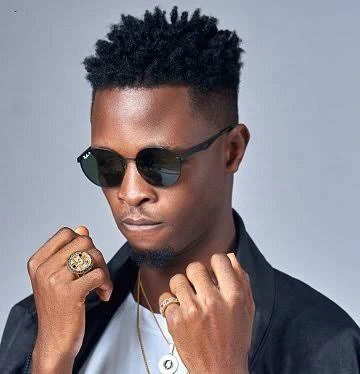 What are your opinions about this? Share with me in the comment section below.