There is palpable tension in Edo as a political party, the National Conscience Party has come out to accuse INEC of illegally excluding its logo and candidate from the ballot papers of the September 19 elections recently held in the state.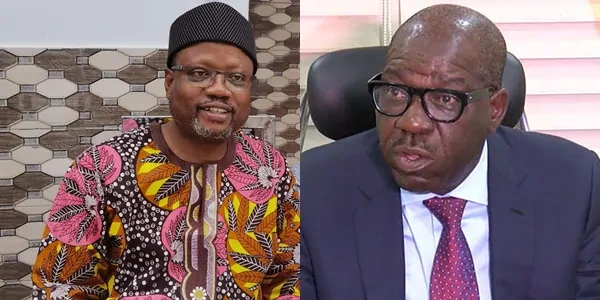 The party's candidate, Pastor Peters Osawaru Omoragbon had asked INEC to annul the whole election process that saw the emergence of the PDP candidate and the incumbent governor, Godwin Obaseki winning his second-term as state governor.
Recall INEC had earlier de-registered some political parties in February this year.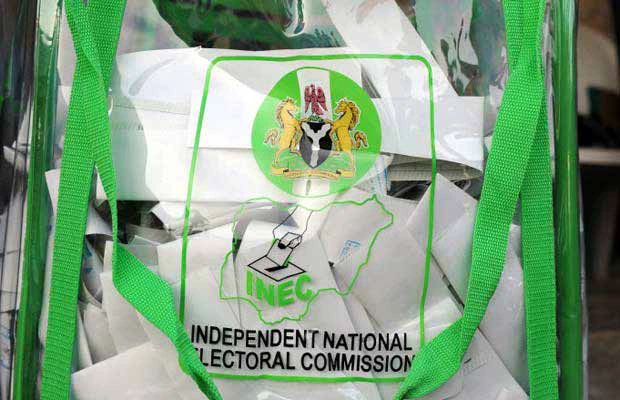 The National Conscience Party, NCP was among the 74 political parties deregistered by INEC, and to further seal the decision of the electoral umpire, a Federal High court validated the decision, and that rendered INEC's decision sacrosanct.
The political parties involved, however, took the case up to the Court of Appeal in Abuja, and a three-man panel which was presided over by its president, Justice Monica Dongban-Mensem in a unanimous decision, invalidated the decision of the electoral commission.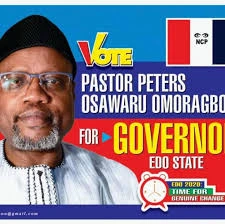 This later action reversed the actions of INEC and the political parties once again, had full rights to stand elections and be voted for.
Speaking further, the NCP candidate, Omoragbon, wonderd why INEC blatantly refused to obey the court order asking to reinstate the political parties.
He said INEC disobeyed a court order and it was undemocratic.
He also asked for the incumbent governor, Godwin Obaseki to be prosecuted for contravening an electoral act.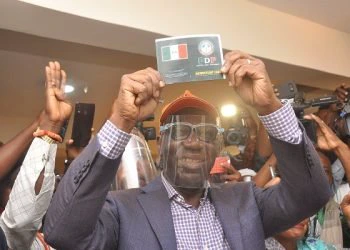 Omoragbon stated that Governor Obaseki breached Section 118 (I)(d) of the Electoral Act 2010 which stipulates that a person who signs a nomination paper or result form as a candidate in more than one constituency at the same election is not only to be disqualified but liable on conviction to maximum term imprisonment for two years.
With respect to this, he added that Obaseki had first submitted himself to INEC as a candidate of he APC before he was rejected and had to go to the PDP.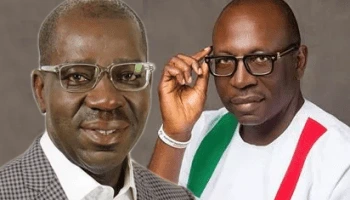 By this action, Omoregbon said Gov Obaseki had contravened the electoral act and risks being disqualified and sacked from office.
He then advised Obaseki to honorably resign or risk being sacked.
The case comes up on the 13th of October 2020.