Goodluck Ebele Jonathan (GEJ as he is shortly called) who is now Goodluck Ebele Azikiwe Jonathan, the immediate ex President of the Federal Republic of Nigeria took to his verified Tweeter handle to drop a tweet on Independence to be a part of the celebration of today's Nigeria's Independence Day Celebration. He ruled the country between 2010 – 2015 and handed power over to President Muhammadu Buhari.
As today marks the 60th Independence Day celebration in the history of Nigeria's political history, having gained Independence 1st October, 1960, well meaning Nigerians and people from every nook and cranny have taken hold of the various social media platforms to air their views on this remarkable historical event.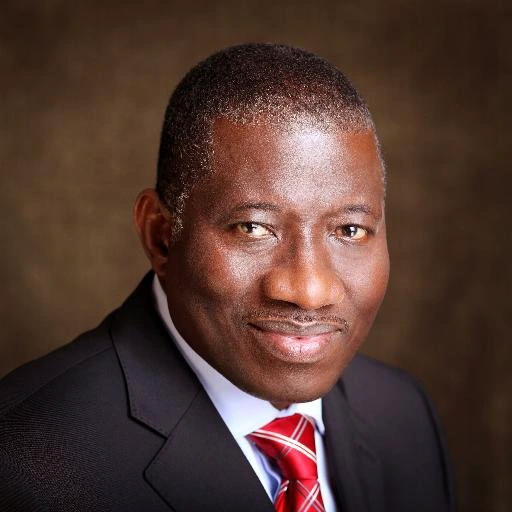 Recall that, the present President of Nigeria, President Muhammadu Buhari in the early hours today carried out a National broadcast to address the citizen of the country. It wasn't different for the erstwhile President, Goodluck Ebele Jonathan. He made an Independence tweet on his Tweeter handle. The tweet reads thus,
"NIGERIA AT 60: WE SHOULD NOT DESPAIR
I congratulate all Nigerians as we celebrate our 60th Independence Anniversary. Today is another unique day in our nation's history. It marks six decades of the anniversary of our self-rule."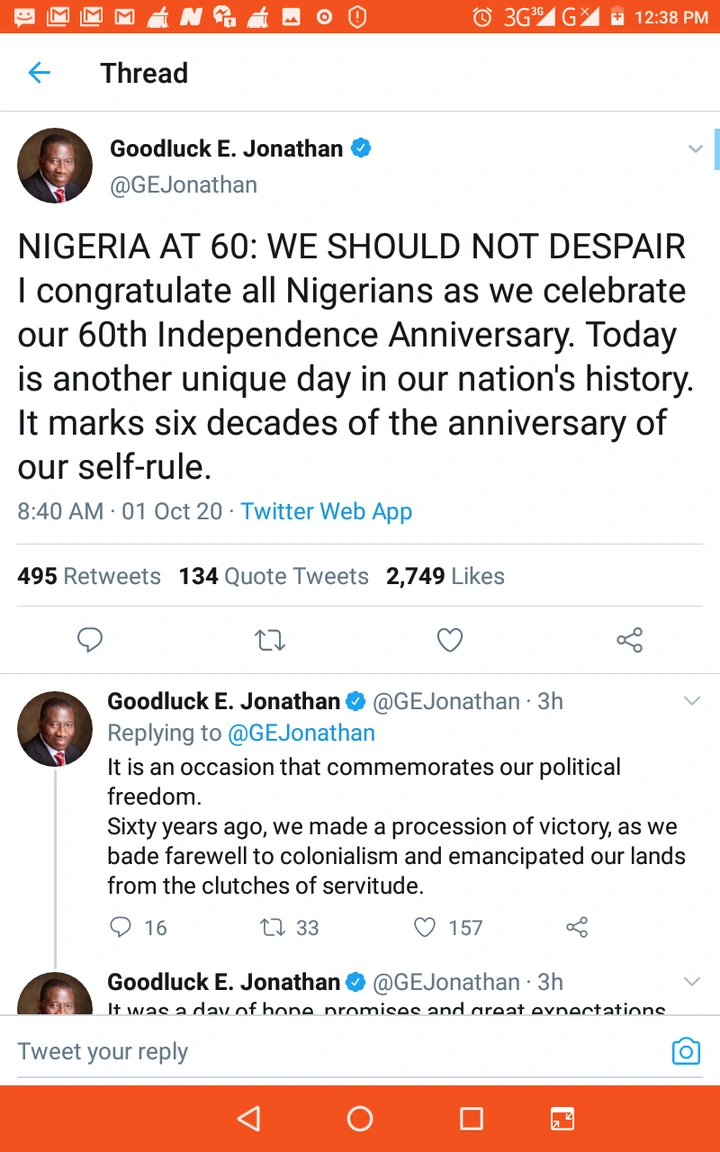 The ex President Independence tweet attracted loads of Nigerians to express their feelings on it. The reactions produced mixed feelings. While some of the replies gave him some encomium and even urged him to return to power comes 2023, others were aimed at disparaging him.
See the screenshots below for some of the reactions on the tweet: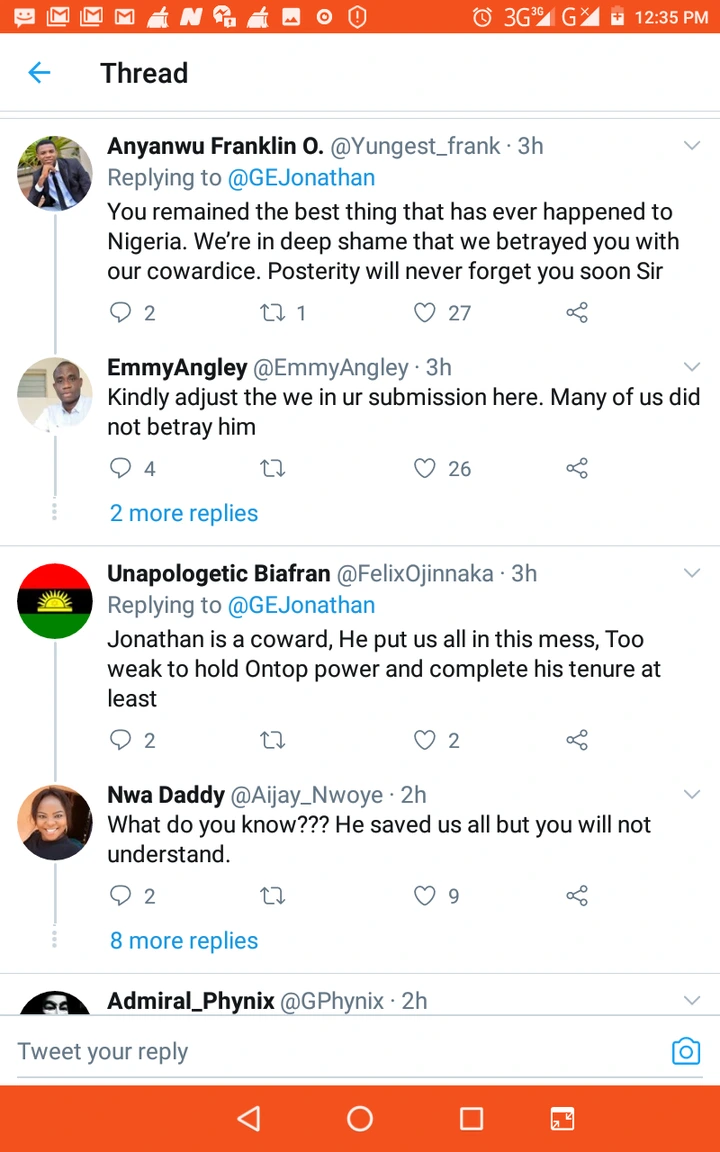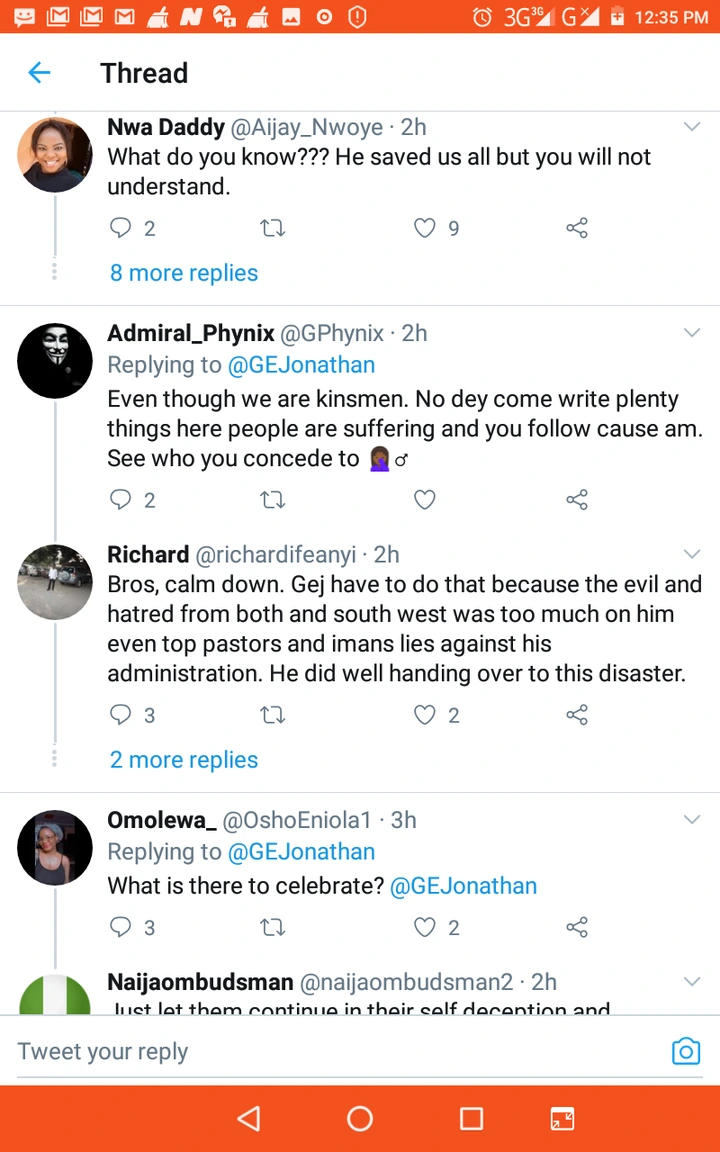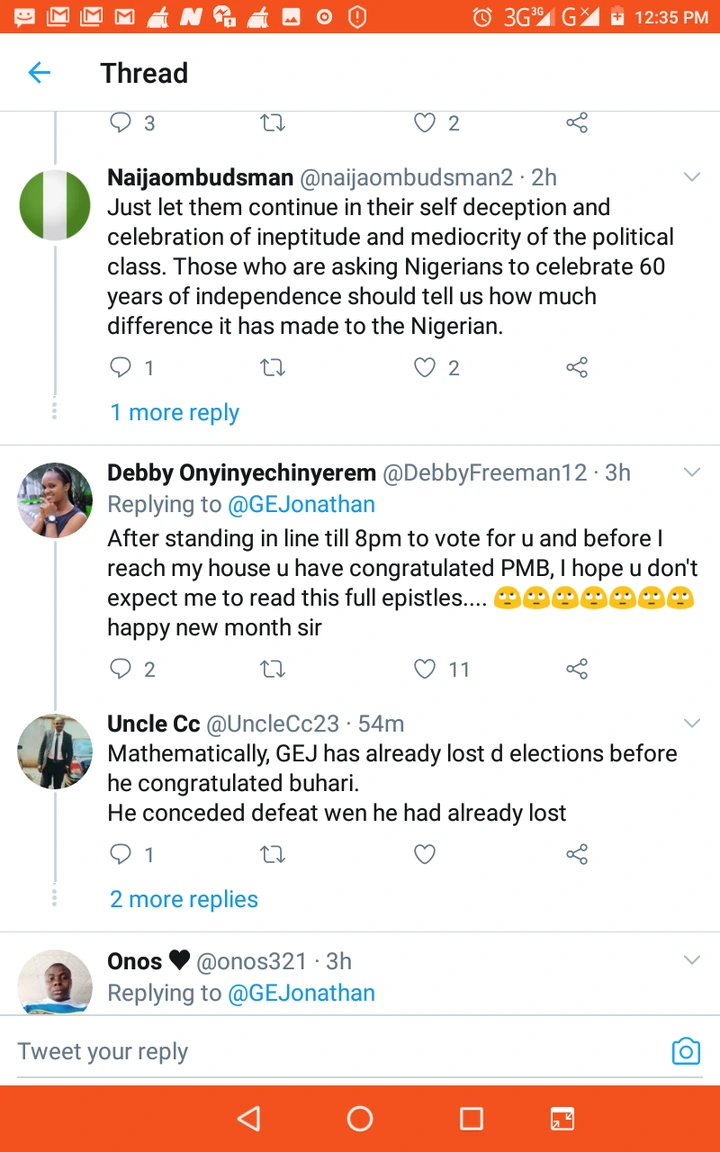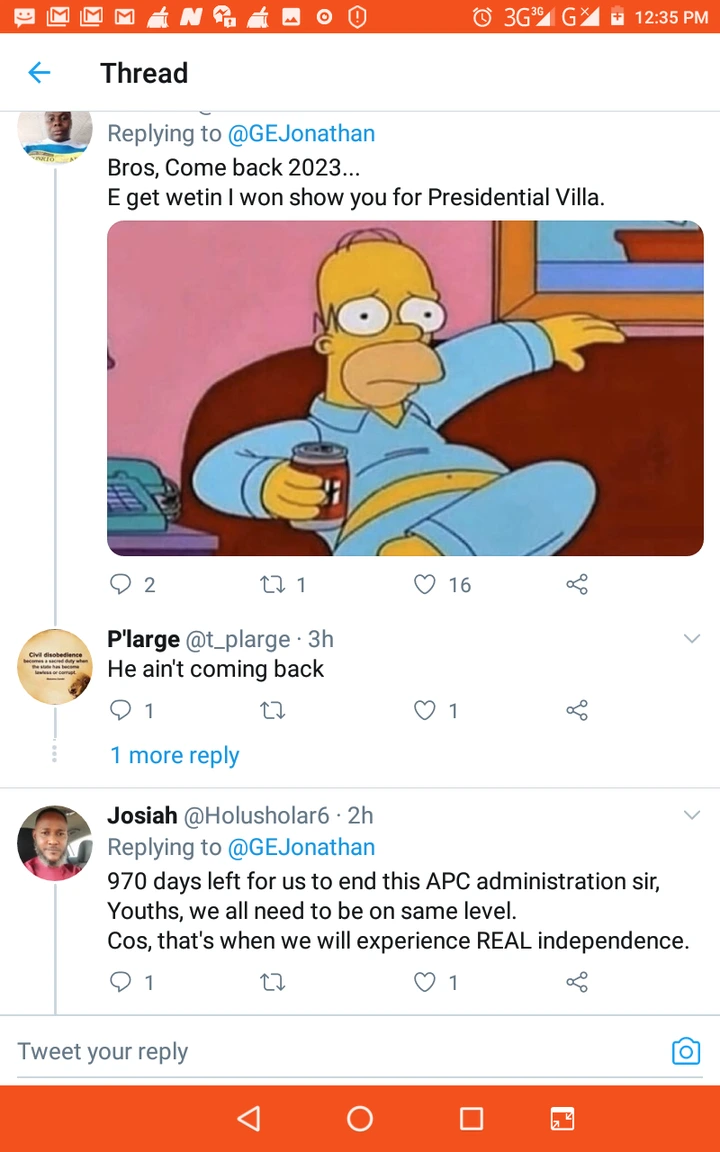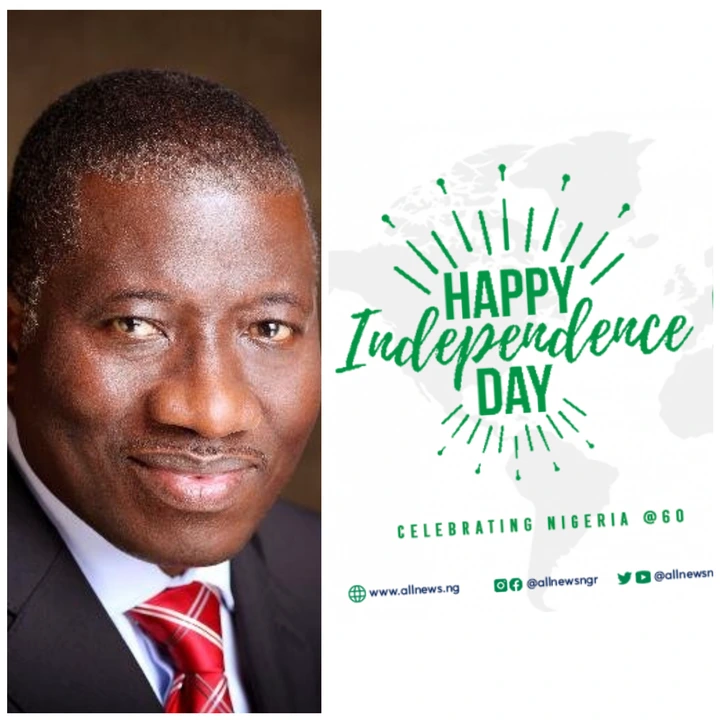 As usual, in spite of some of the derogatory words hurled at him by some Nigerians who reacted to the tweet, he didn't reply any of them. He displayed his usual Humane nature.
Do you agree with the ex President's tweet? Do you think this day is really worth celebrating?
Drop your thoughts on the issue in the comment section.