After opening Covid-19 palliatives gotten from abandoned warehouse, see what was seen inside "garri" sack.
The incidence of invading warehouses where Covid-19 palliatives were stored spread swiftly and many residents of the area of warehouses got there fast to get their own palliatives that were hoard instead of being distributed. We have seen photos online as people cartered away different palliatives such as garri, rice, sugar, pastas and noodles.
These palliatives were stored in the warehouses in Lagos and were supposed to have been distributed during the lockdown when people were helpless and suffering, not working and starved, however they were kept in the warehouse maybe till Jesus comes.
If not for the angry Youth who stormed the places the content would have still been there till when God knows. The palliatives were so much plenty that nobody fought over it. Everyone packed the amount they wanted.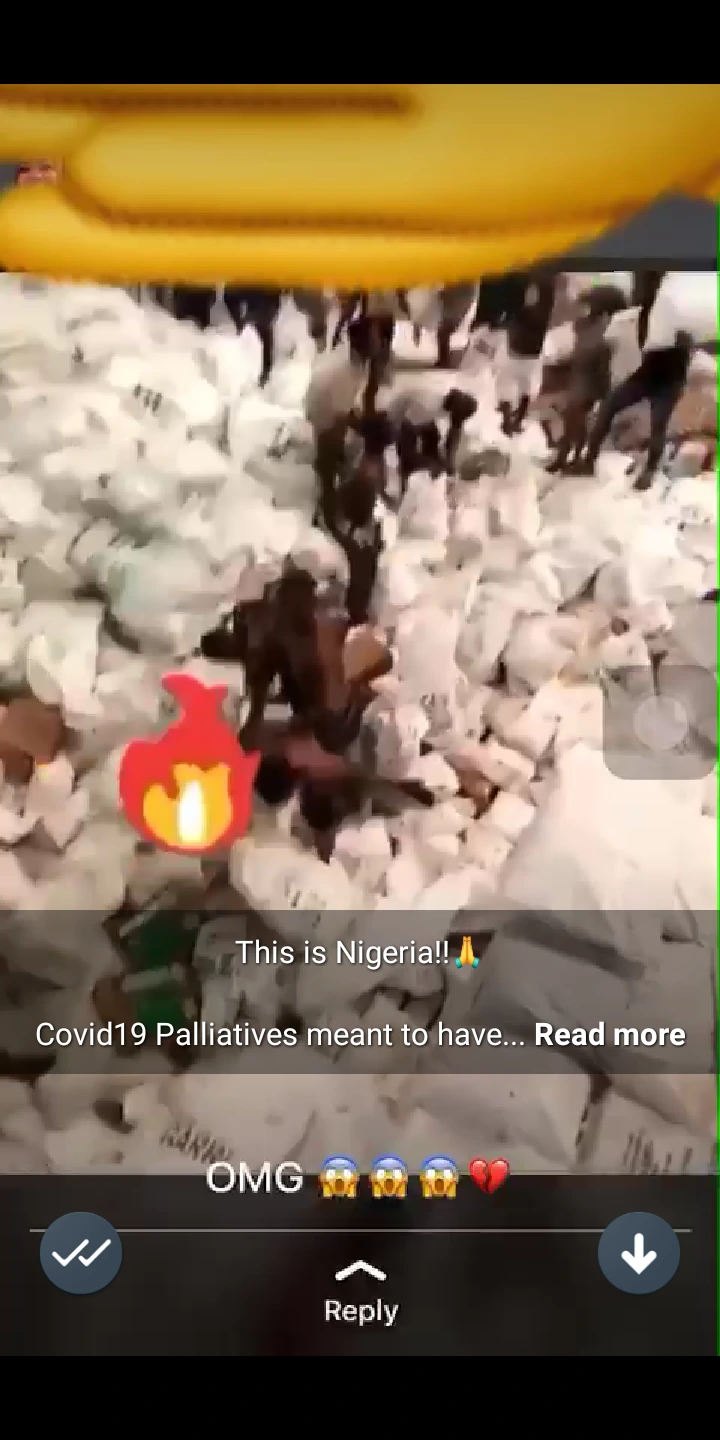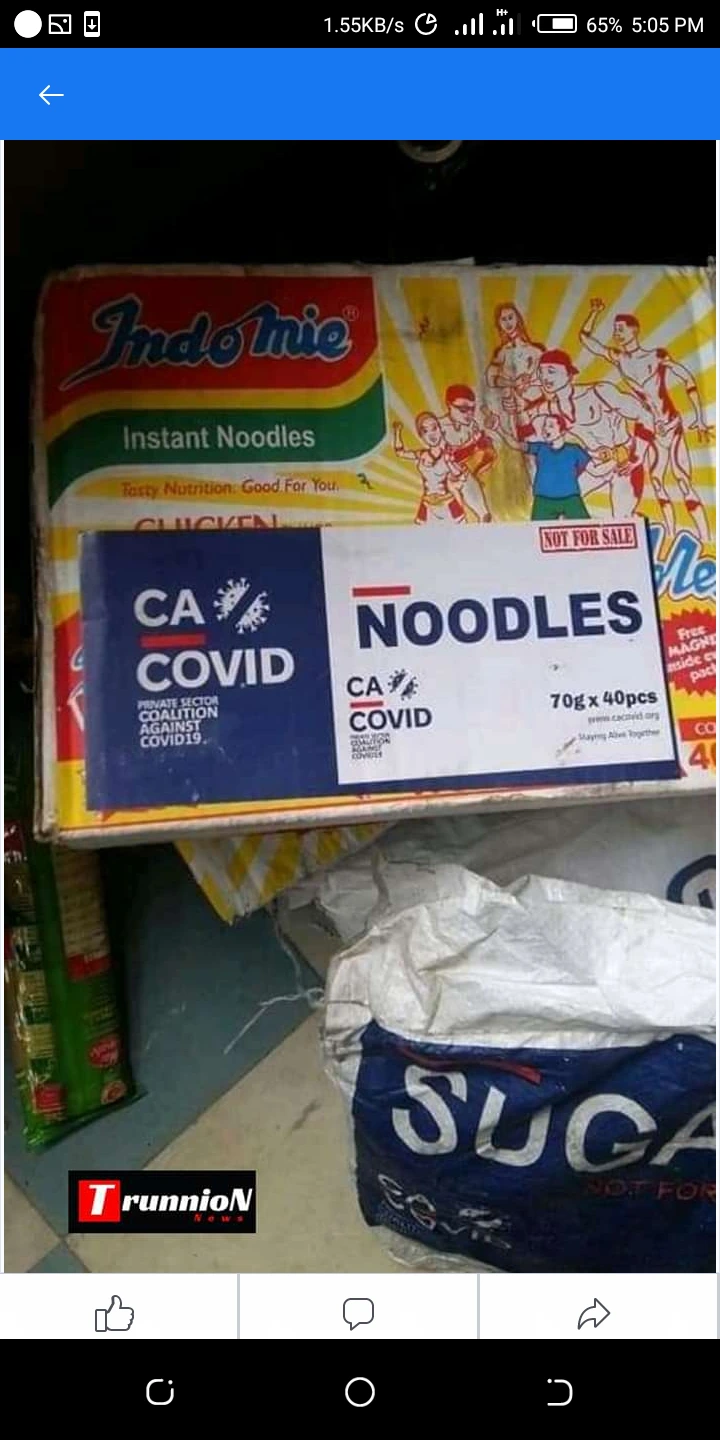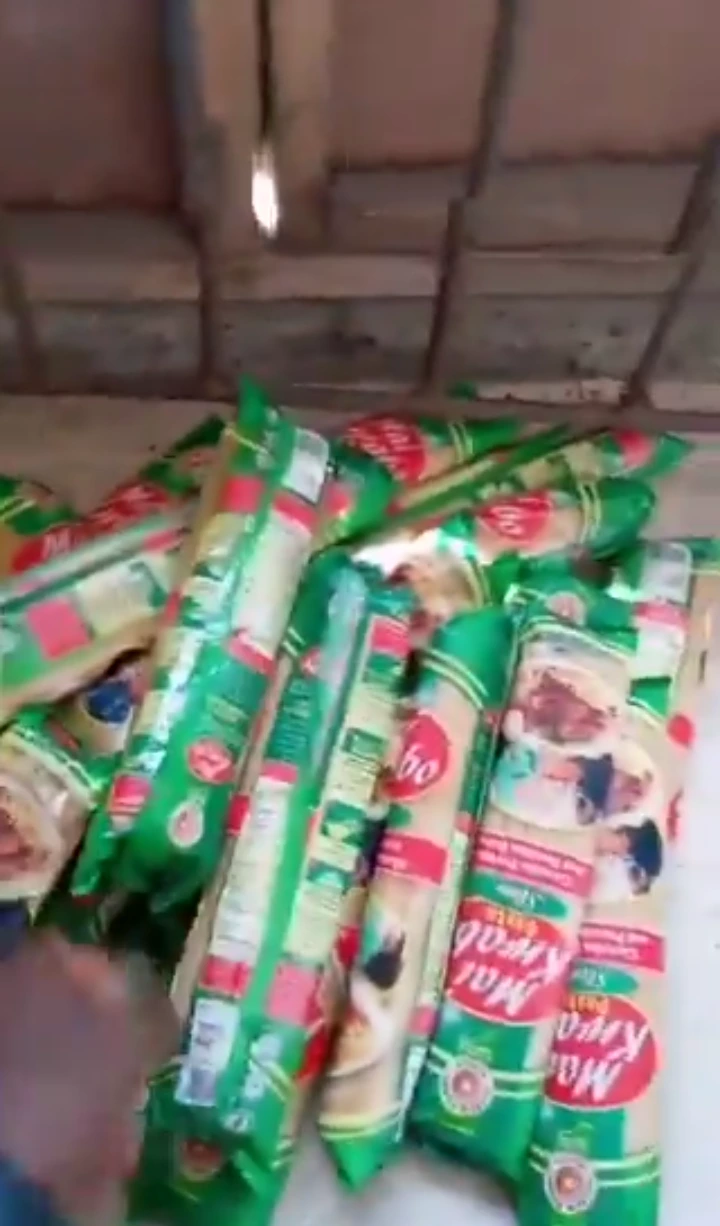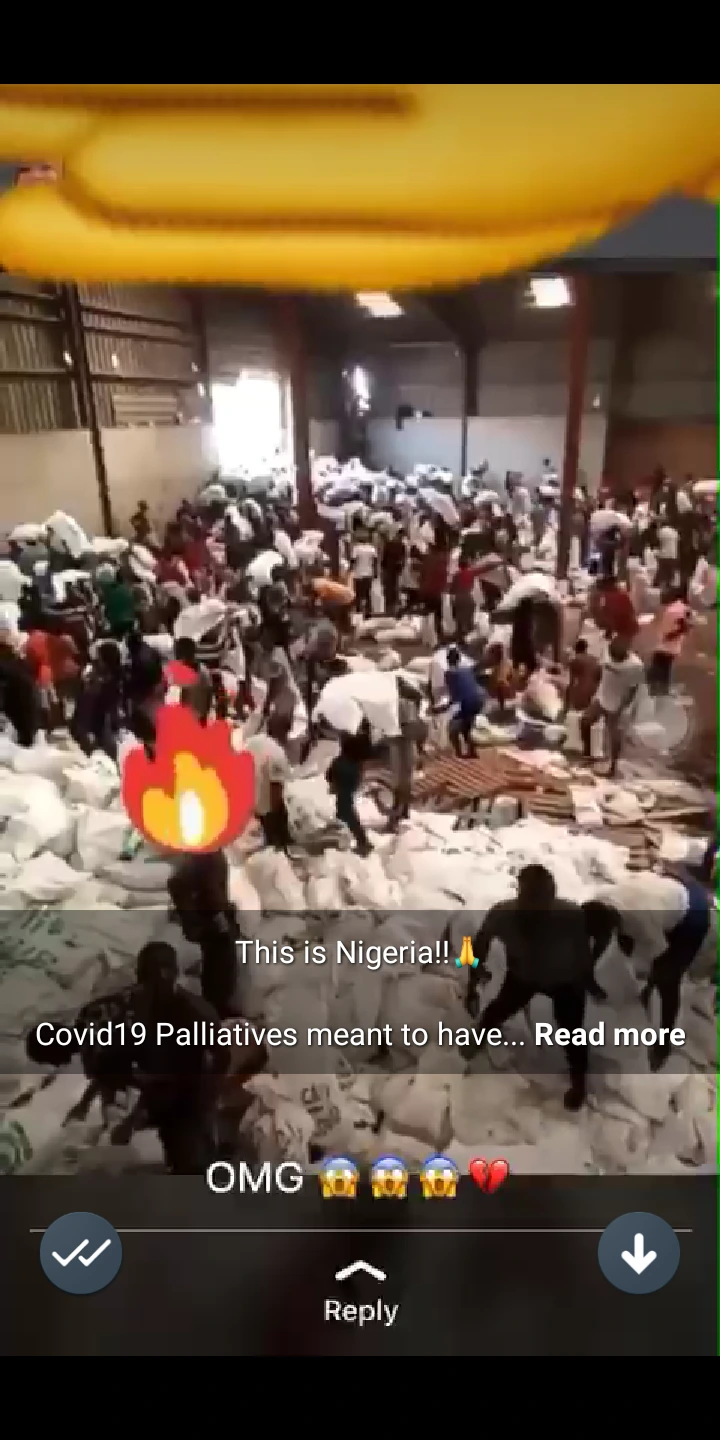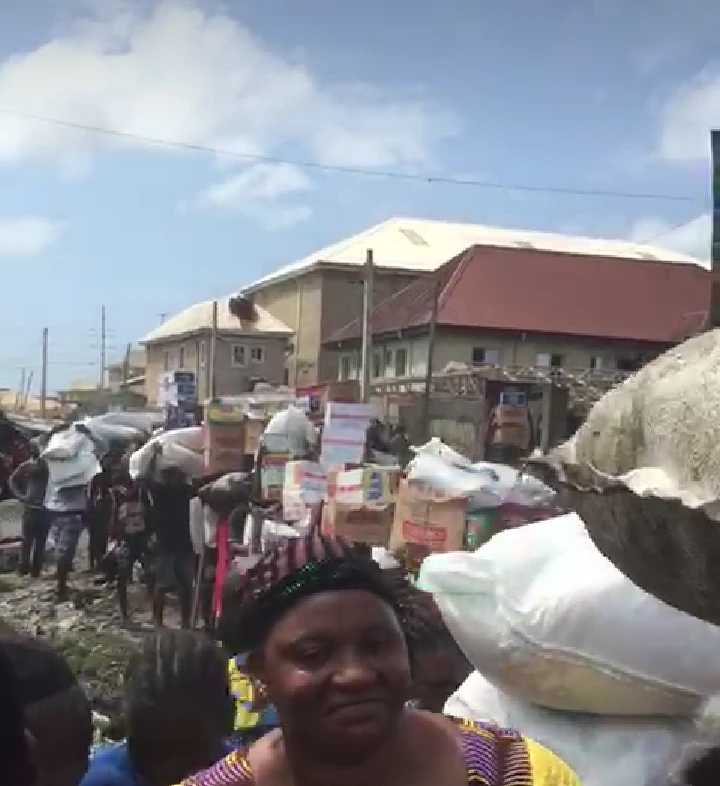 One of the beneficiaries opened one of the sacks when he got home but was disappointed. The food has spoiled , it is no longer suitable for eating, even the pets can't eat it. It has become a waste. You won't believe what this supposed "garri" has turned to. If "garri" is kept for some months it would spoil. That is why it is advisable to eat such food on time only for those in charge of distribution of the palliatives to abandon it since May of this year. See as it has turned to something like sawdust now.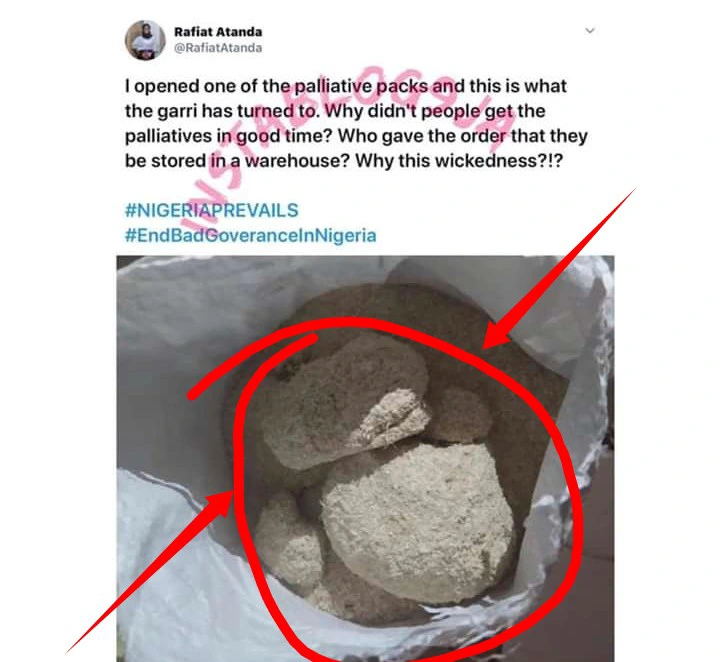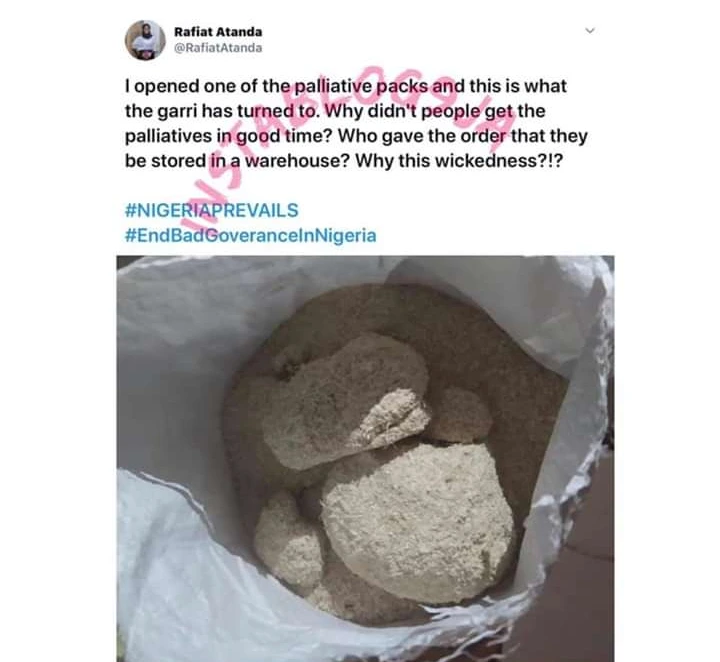 Fortunately for them, noodles has not expired yet. If fact something has cooked it. He prepared it with some correct ingredients ; spring onion, onion, carrot, eggs, pepper and shared it on social media. See below.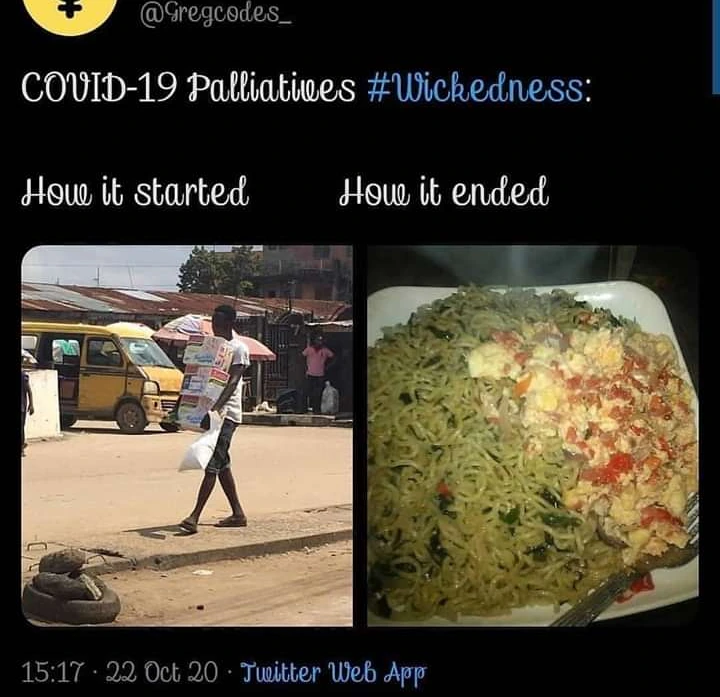 The government is silent on this, no media report on it yet.