For allegedly killing her "boyfriend", a serving corps member has been apprehended in Akwa Ibom state – Odume Princess was arrested on Sunday and remanded in custody after being rescued from a huge crowd beating her in public – Police said Princess will remain in custody as investigations are ongoing on the development
Odume Princess, a corps member war arrested for allegedly hacking an unidentified man said to be her boyfriend to death with a machete. The corp member, who is said to be a graduate of the University of Nigeria, Nsukka, Enugu State was arrested on Sunday, January 11, while trying to flee the scene of the incident. A Facebook user, Godwin George, had in a post on Sunday said Princess was arrested at Abak road after being mobbed, "beaten to a stupor" and stripped naked by a large crowd while trying to escape through the fence after hacking her alleged boyfriend.
"Bloodstains were all over her so she was caught and beaten to stupor and also stripped naked. "According to the people at the scene, said she matchet a young guy to death this morning whom she went out with. "She killed the young guy instantly after several cuts on his stomach and face, on trying to jump out from the fence she was caught. I feel pity for her cos the devil actually used her this morning to perform such wonders." Confirming the incident, Odiko Ogbeche-Macdon, a spokesman to the Akwa Ibom police command, said Princess is in the force's custody as investigations continue
She Said She Killed Him Because The Young Man Asked Her To Remove Her Clothes – Police
For a few days now, the story of the youth corper who allegedly hacked her 'boyfriend' to death has been making the headlines. But since then what many have been curious to hear is the girl's side of the story. After a while of anxiety, the young lady has finally opened up on why she committed the crime.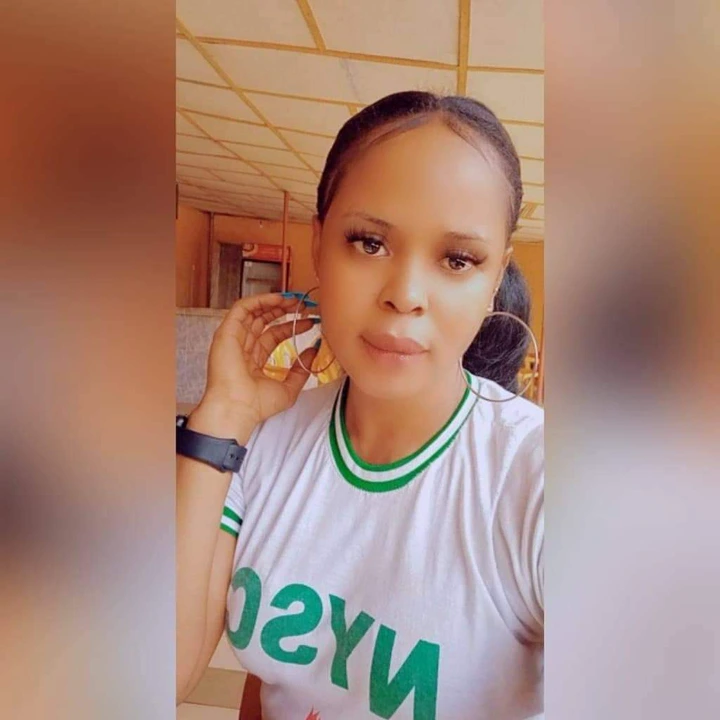 In the report, the youth corper Princess Odume said she killed the young man in self-defence.
On Tuesday, while giving statement on the case, the police spokesperson in Akwa Ibom State, Odiko Ogbeche-Macdon, said that Princess has admitted that she killed the young man, but she claimed that she killed him in self-defence. She claimed the young man had asked her to remove her clothes so he could sleep with her, but she had refused. Because of that he threatened to kill her, and that was what led her to kill him.
Ogbeche-Macdon said the young lady claimed she had gone to buy akara that day, and that was where she met the young man. The young man then called her to come to him, and she obliged. From there they got talking, and one thing led to another, and she followed the guy to his house.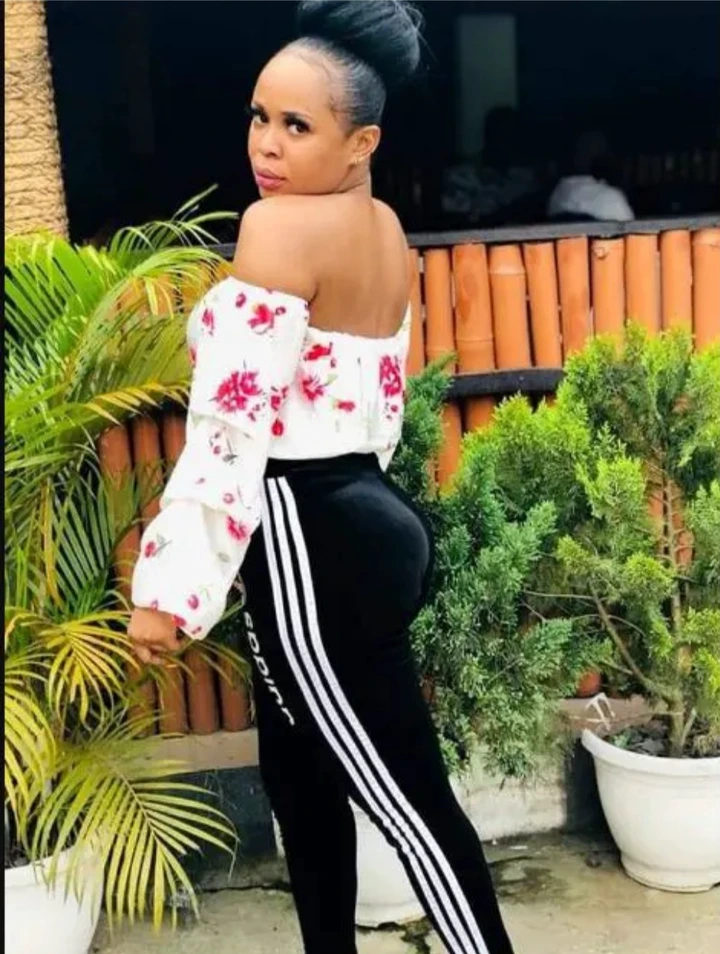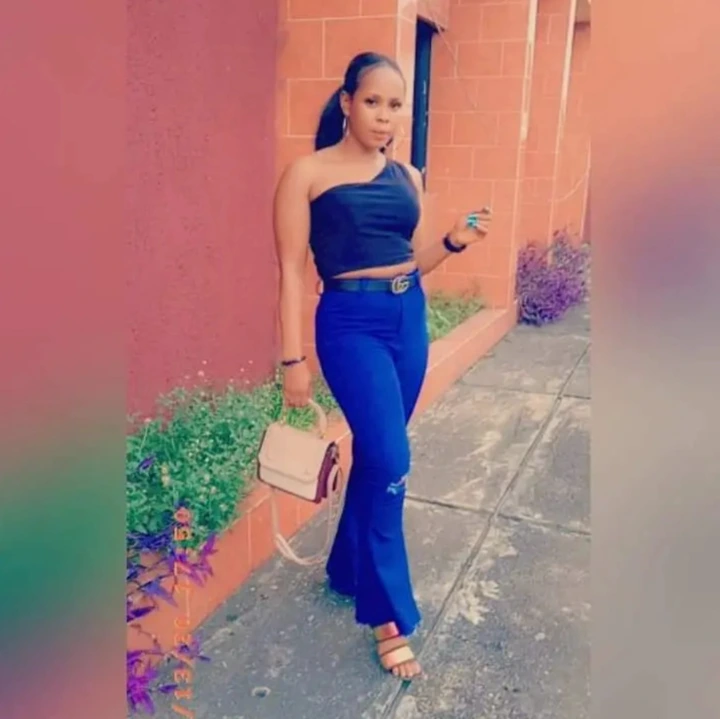 She said when she got to his house she waited for the guy outside, and before she knew it, the guy went inside and brought a knife. The guy then asked her to remove her clothes, but she refused. According to her, she was scared that he was going to kill her and no one would know about what happened, since there was nobody in sight. But in the end, she overpowered the guy.
The police spokesperson also said that the dead young man has been identified. His name was given as Japhet Akwaowo.
Photo of the young man: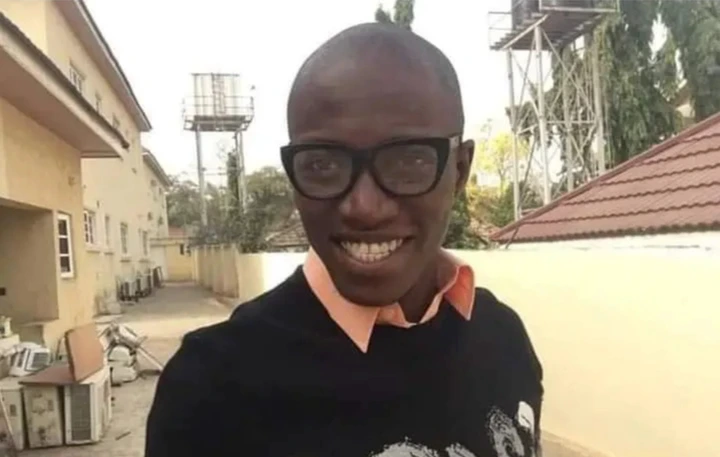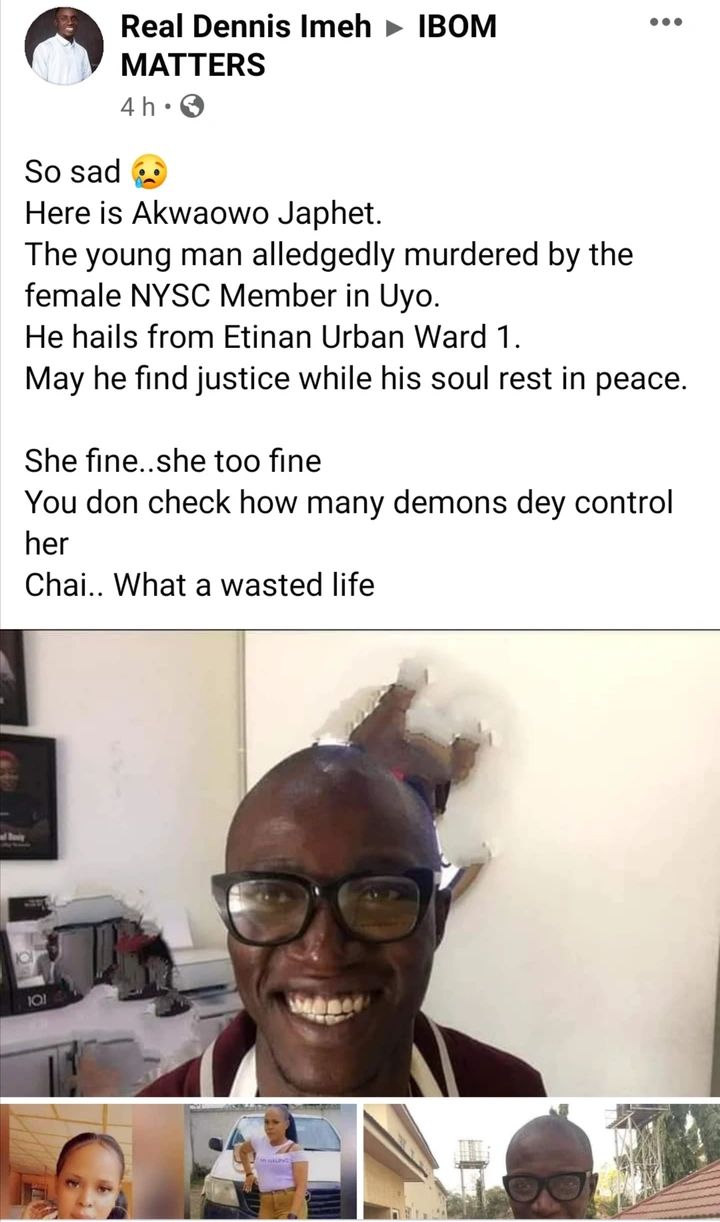 While commenting on the sad incident, a young man who identified himself as Odume's boyfriend, Henry Obiakwa, said that he is saddened by the incident, because Odume is not a violent person, adding that he doesn't know her as someone who is capable of committing such a heinous crime.
He said that he and Odume had been dating for about two years, but the relationship was facing some challenges because of long distance. He said that Odume is not a violent person, and anytime she's angry she would rather choose to remain quiet.
He added that what happened between him and Odume were challenges that arose from long distance, but they did not break up. He said that he stays at Lagos, while Odume was living in Enugu with her parents before she was deployed to Akwa Ibom State for her youth service. He said he even went back for a traditional marriage ceremony in October, and he invited her to come and meet him, and she did. He said he does not think Odume can kill someone because she's not a violent person.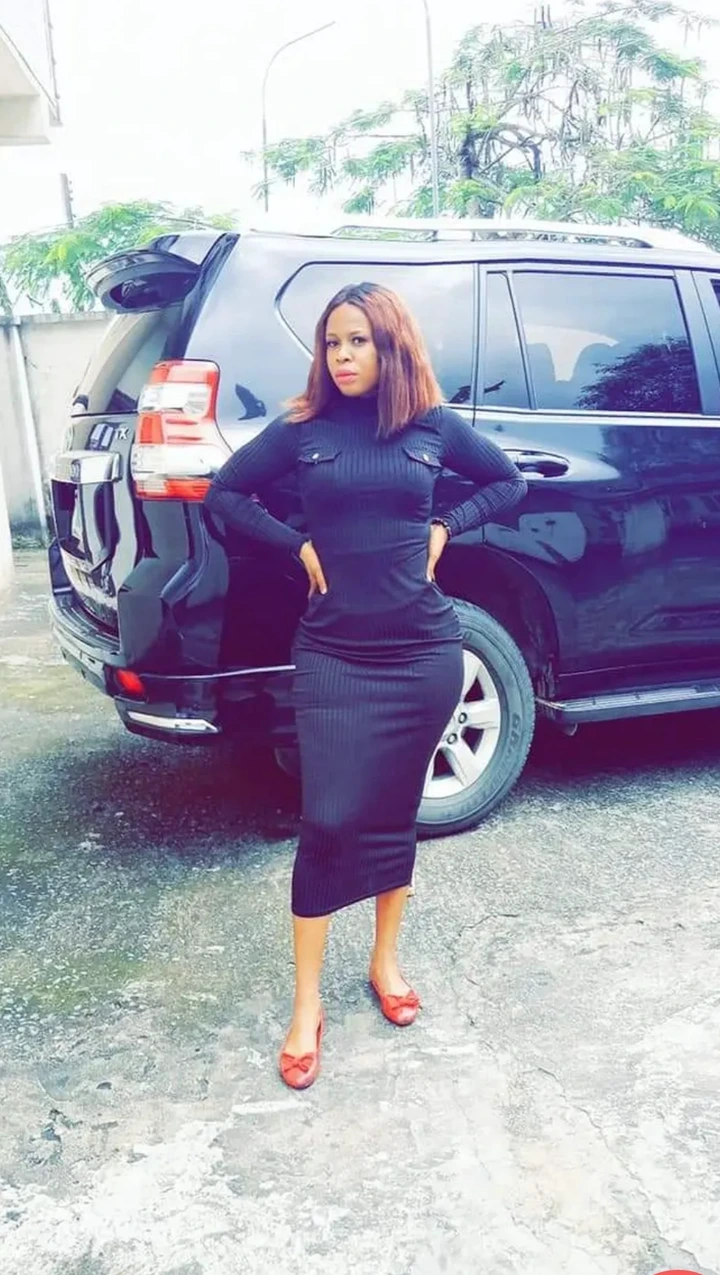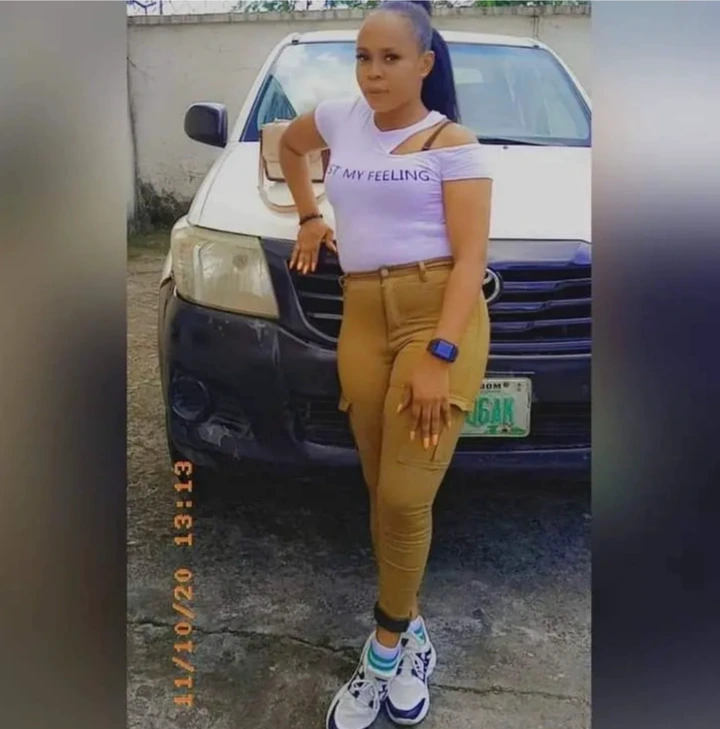 A witness who had shared the story on Facebook a couple of days ago had said that he saw a large crowd gathered that morning at Abak Road, and he immediately ran to see what was going on. When he got there, behold, he saw the young lady beaten to a pulp, with her clothes ripped off her body.
He said when he tried to gather information on what the problem was, he was told that the girl was caught trying to jump the fence of a young man she went for a hook-up with. What triggered the anxiety of neighbours mostly was the fact that there were bloodstains all over her clothes.
He said that according to the people at the scene, the young lady was said to have hacked a young man she went out with to death. She killed the young man instantly and was trying to jump the fence to escape, but she was caught by neighbours. Matchet cuts were found on the guy's face and stomach.
He added that okada men in the area said that they know the girl, that she is used to sending them to buy Indian hemp for her ever since she was deployed to the area for her youth service.
Below is the report from the witness:

There are still a lot of missing links in this story, and we hope that the police will get to the bottom of everything and find out why she actually committed the murder.
The young lady has claimed that she killed the guy because she was trying to defend herself, but I know what many people would probably be asking was how the guy succeeded in getting her to his house in the first place.
Odume's boyfriend said that the girl is not a violent person, so something must have pushed her to do what she did. Something must have pushed her to the wall, and she felt the need to defend her own life.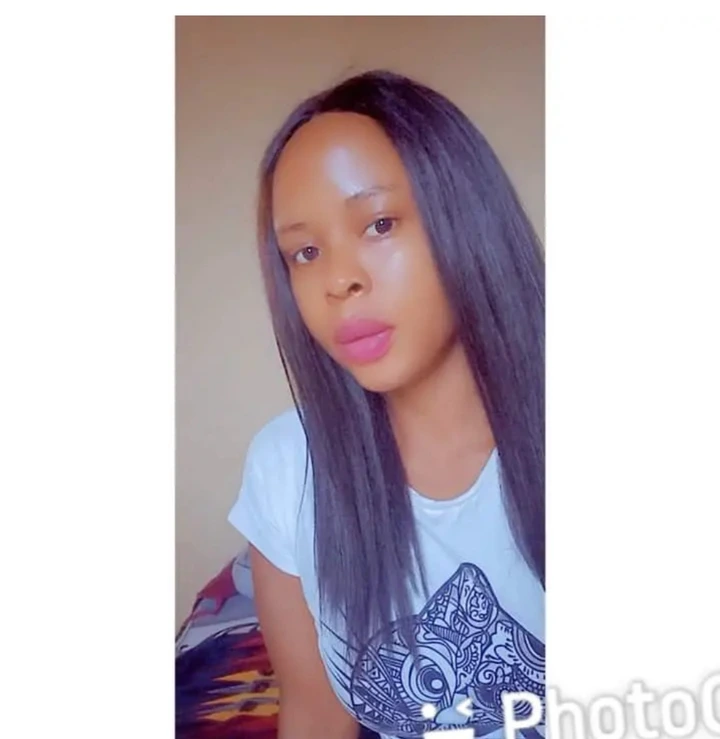 We trust the Nigerian police will do justice to the case, and give the public the answers that everyone is now waiting for. Did Odume kill the young man because he was trying to take advantage of her? Did the young man try to kill her first, and she overpowered him in the end? How and why did she do it?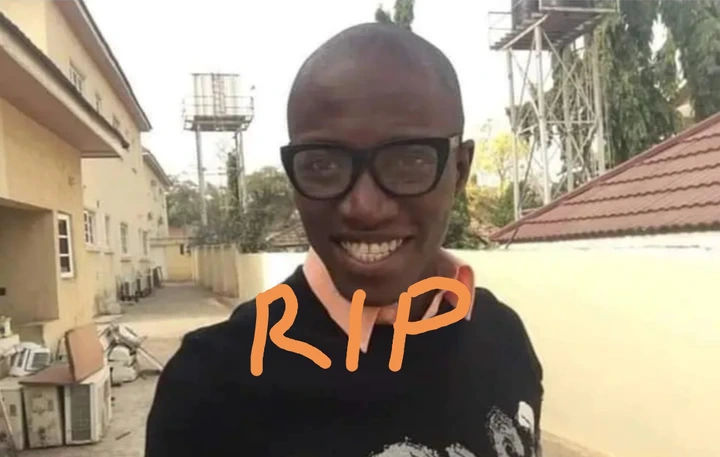 It's indeed a very sad case, because after spending all those years in the university, with just about a month left to finish her youth service, this is what the girl found herself in. We hope that justice will be done on the case.
What are your thoughts on this – do you think the girl actually killed the guy out of self-defence? Share your thoughts with us in the comments section below.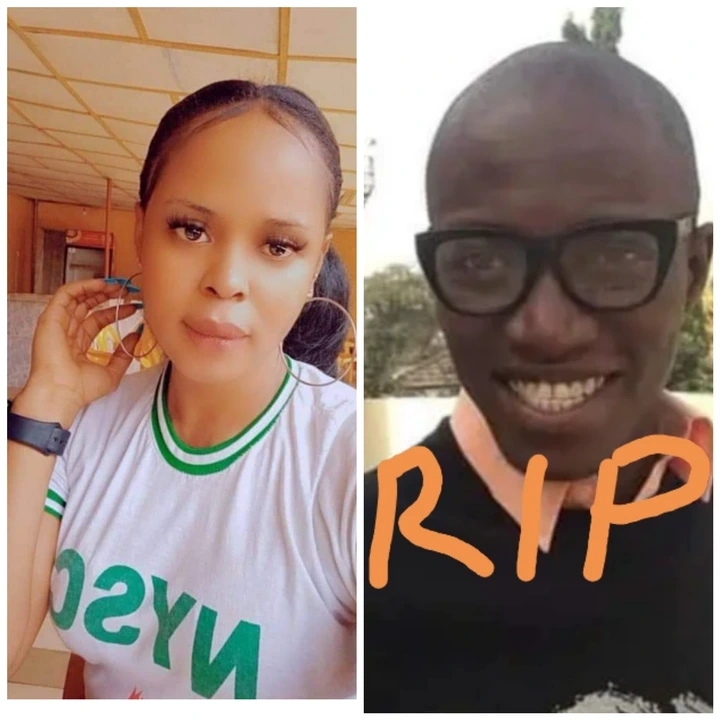 Also, like and share the article so that others can contribute too.